Description
Join us for a day of mindfulness and empowerment at our hidden oasis, South Wind Equestrian Center, located just north of Austin, Texas in the beautiful Texas Hill Country, and develop confidence, communication skills, creativity and personal power. No experience is expected or required in meditation or with horses. We welcome everyone and this workshop is powerful and life-changing no matter where you are in your journey.
We will integrate meditation throughout the day, music, walk the labyrinth, walk in nature alone and together in silence, and enjoy time with one another as we process through our experience together. In addition, we will work with horses on the ground in a deeply energetic way. Horses teach us to set healthy boundaries and to effectively confront challenges while staying connected in relationships. When we reconnect with ourselves, and get out of our brains, we are able to access creativity, intuition and personal power.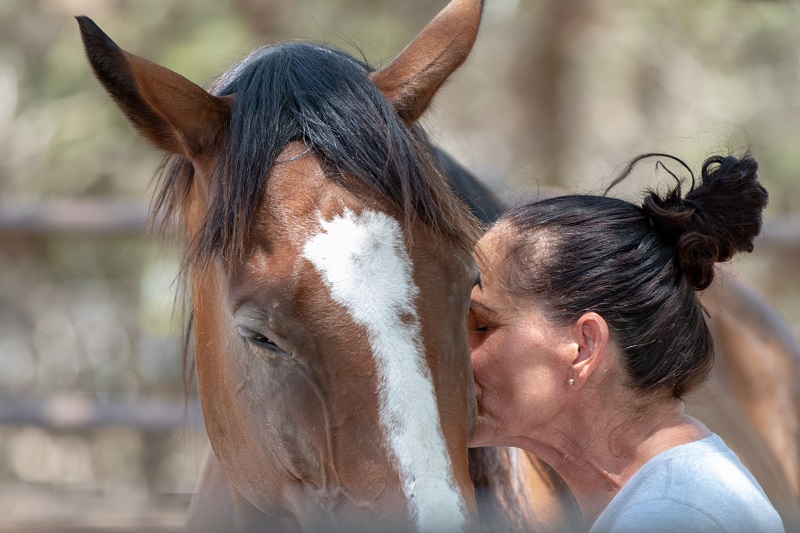 Horses are 100% focused on the present. They don't dwell in the past or worry about the future. Just being around them can help us slow down, focus and become present and attuned to ourselves, our environment and those in our circle of influence.
Remember the definition of insanity is doing the same thing over and over again, and expecting different results. I promise, once you feel what real connection feels like, you will not settle for anything less, ever again.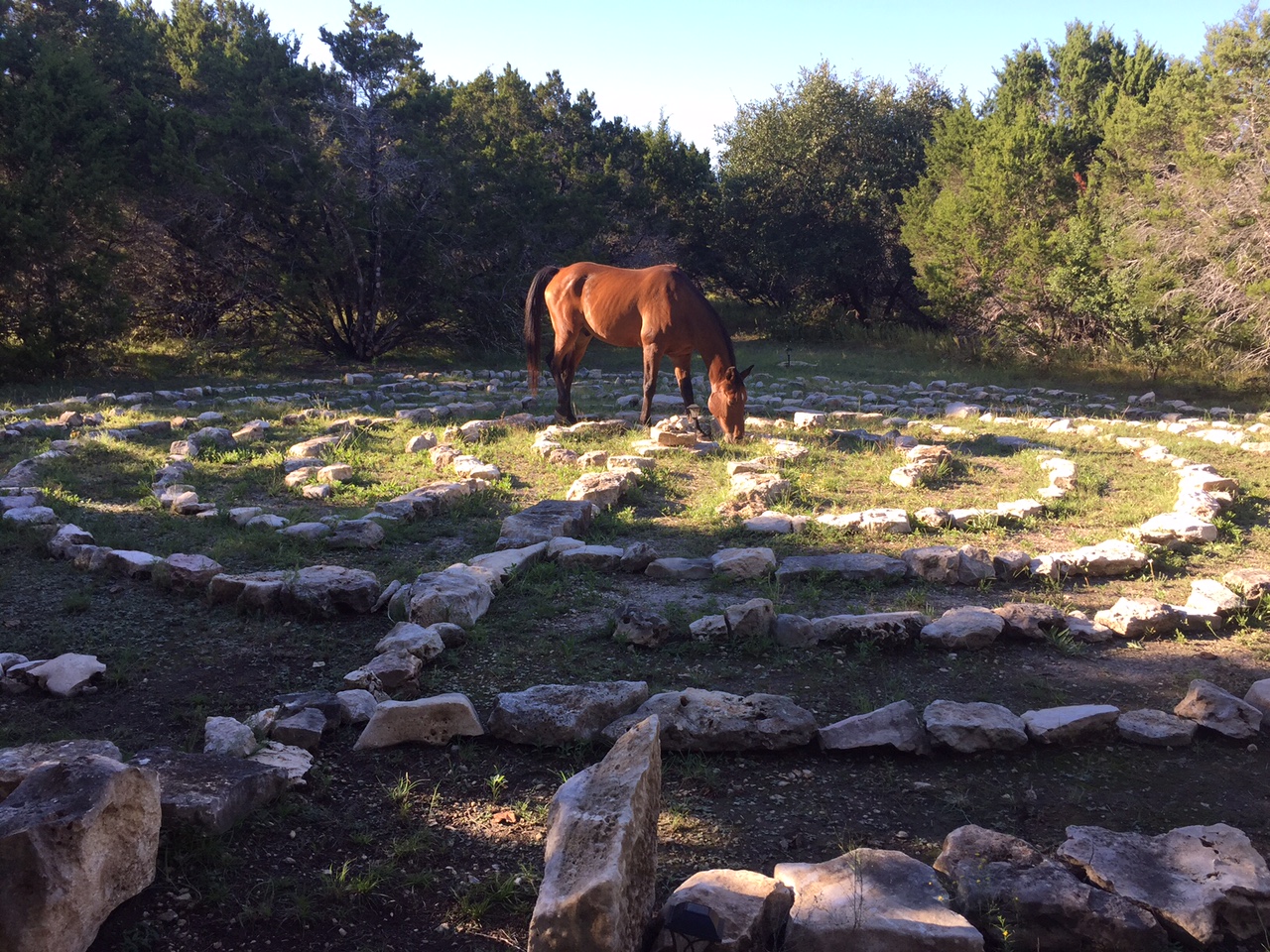 Our day will begin with a light breakfast and time together enjoying the incredible beauty of the ranch, its sights and sounds and peaceful calming atmosphere. We will enjoy meditation and mindfulness exercises, creating a personalized journal to have available throughout the day and beginning the journey to discover authentic self and exploring how we access and uncover peace within that place.
A short walk to our beautiful labyrinth on top of the hill within sight of the horses, brings an opportunity to trust this journey. A short explanation of the history of the labyrinth, as well as time in silence to walk and experience the calming affect this work of art brings to the human spirit brings the participants into a safe space with room to breath and to safely recognize connection to self and others.
Lunch is time to share what has been discovered, a chance to get to know other women on the same journey in a way that is unusual in our society of competition and isolation. Casual conversation unlocks friendships and a sense of togetherness and vulnerability.
After lunch the entire afternoon is spent with our beautiful horses. They are all healthy and happy, living within herds and experiencing peace and safety here at the ranch. The horses here have been treated well and are given opportunities to connect in real and safe ways. Our participants get to meet the horses and spend time in their space. It is within this space that discovery of self takes place, as they welcome and embrace authenticity.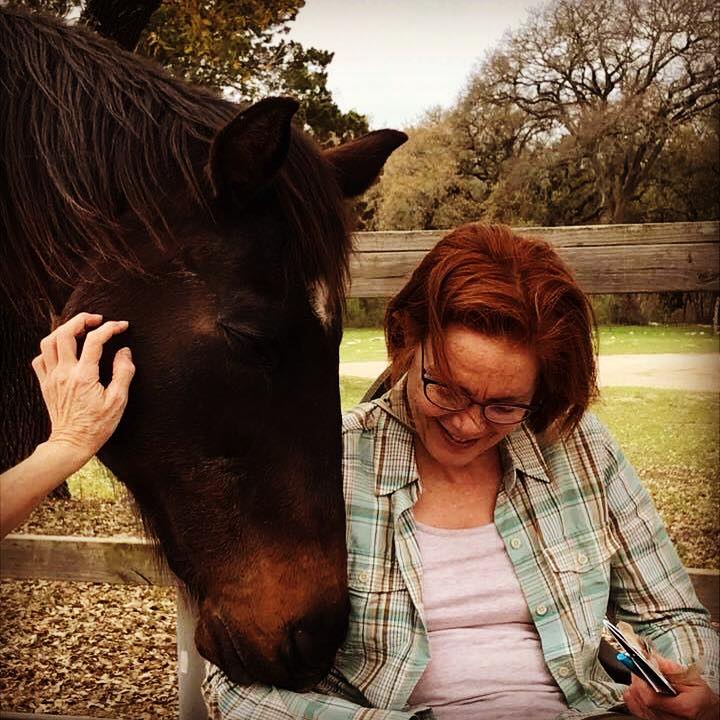 Each horse has its own personality and each horse graciously offers participants a different connection and experience. The participants have the chance to choose a special horse to spend the afternoon with, grooming, leading, and even experiencing the horse.

Kelly will give an overview of the horse, their intuition and how they interact as herd animals. Her 20+ years of hands on experience both riding and working with horses, as well as her vast experience with clients at the ranch both one-on-one and facilitating groups, plus over 700 hours of working in a therapy team utilizing equine assisted psychotherapy, has given her invaluable insight into the human spirit and mind, which she generously shares on this incredible day.

Christine brings her years of work in the holistic world of meditation and energetic healing, along with a depth and passion for the creative mind. Her beautiful touches bring participants the joy of experiencing creativity and intuition that lives within us all.

Join us for a day that is life changing...a day of replenishing, renewing, rejoicing, empowering, enjoying, relaxing and uncovering true self.
FAQs
Are there ID or minimum age requirements to enter the event?
Minimum age is 16
What are my transportation/parking options for getting to and from the event?
Parking is on site and at no cost
What can I bring into the event?
Please bring appropriate clothing for being outdoors, a water bottle, close-toed shoes, suntan lotion, and a camera if you'd like.
How can I contact the organizer with any questions?
You may contact Kelly at 512-689-7793
What's the refund policy?
We do not offer refunds, but we do offer credit towards another retreat in case of inclement weather, or an act of God.