Multiple Dates
Women-only Level 1 MTB skills at Valmont Bike Park, Boulder CO
Description
Something special happens when a group of women gets together in a spirit of shared shred.
Mountain biking is such a rad sport—and it's about to get even radder.
Stoked crew!
Do you know how it feels to rail a turn on skis or snowboard? Learn how to do that on your bike.
Where are these classes held?
These sessions are held at the extraordinary Valmont Bike Park in Boulder, CO. Valmont is a fantastic place to learn and ride. Learn more: http://bouldermountainbike.org/valmontbikepark
Lee Likes Bikes is a Valmont Bike Park Official Adventure Provider specializing in adult skills clinics. 20 percent of your clinic fee goes straight to the park. For children's programs check out fellow Valmont Bike Park Official Adventure Provider Avid4Adventure.
Who are these classes for?
Everyone who wants to ride safer, more confidently and faster on a greater variety of terrain.
If you are a beginner, we'll give you a solid foundation. Skip all the trial and error (and fear, and bad habits).
If you're an intermediate rider, we'll show you an even more effective—and way more fun—way to ride your bike. Go faster with less effort. Ride more safely. Shred new terrain. Every advanced thing you want to do is built on the core skills we teach.
If you're an expert or want to learn more in a four-hour class check out the Level 2 clinic.
You should be of driving age (We will make exceptions; email Lee). You should have decent basic bike control. Your bike should fit you and be in good working order. It should be a mountain bike. You will need to lower your seat. You will need a helmet and gloves. Additional padding is encouraged.
What will you learn?
No matter what you want to do on your bike, we'll teach you the skills to do it safely. Pro racer Erin Huck with perfect flight.
We know you're busy, so we're going to deliver 2 hours of fun, applicable learning. We will focus on the most important safety/control skills:
• RideLogic kung fu riding philosophy, aka the Grand Unified Theory of Shred (GUTS).
• Balanced, effective riding position
• Safe, controlled braking
• Confident, quick cornering
• Smooth, safe terrain pumping
• Riding up and down obstacles
These core skills will help you ride everywhere, whether you're cruising on local singletrack or ripping the downhill resorts. Once you get these fundamentals, it's a series of simple steps to more advanced stuff like:
• Pumping bumps
• Pumping turns
• Dropping
• Jumping
• Flat-out ripping!
IMPORTANT: We do not skip steps, and we will not let you do something unless we know you're ready.
We use our teaching method with riders of all styles and levels, from kids to retirees, cross country riders to downhillers, beginners to pros.
We use the proven RideLogic curriculum and the revolutionary RipRow training tool. We make learning easy. This stuff works—and it's fun!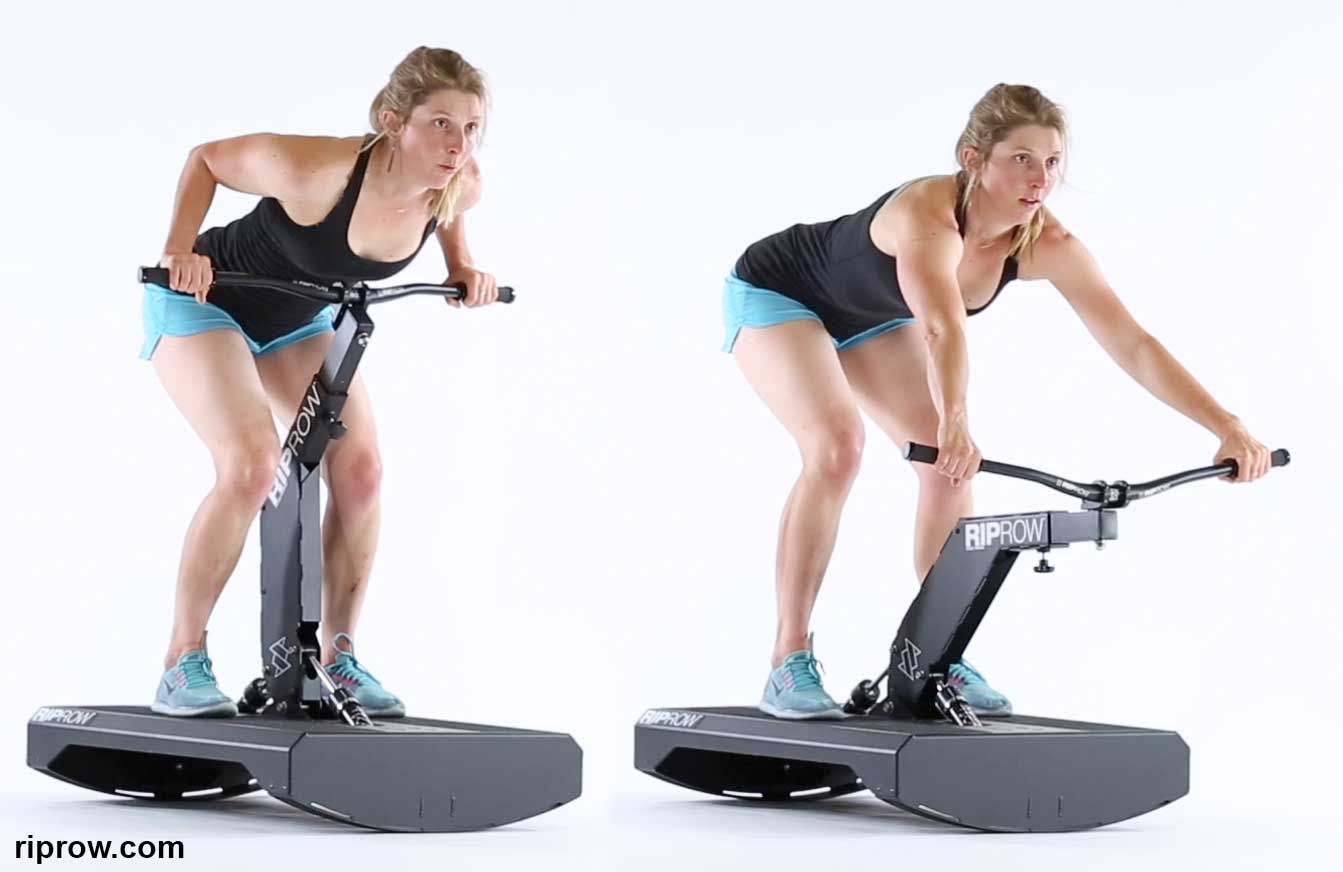 Improve on your own — and with our help
At LLB we believe the greatest improvement comes from a combination of individual learning and practice and in-person time with a qualified instructor.
Lots of riders all over the world—beginners to pros—are reaching new levels of shred with the www.llbmtb.com online mountain bike school. When you combine the online learning with an in-person clinic or group ride, your skills — and fun — will skyrocket.
When you sign up for an in-person LLB experience, you'll receive a subscription to the LLBMTB online mountain bike school. We'll send details after you register.
Coach Kristie practices what she preaches:
About Lee Likes Bikes and RideLogic
Hi, my name is Lee McCormack, and I like bikes. I'm considered one of the world's top authorities on riding technique. I wrote and illustrated the bibles of MTB and BMX riding: Mastering Mountain Bike Skills and Pro BMX Skills. MMBS is the best-selling MTB technique book in history, and it's available in 10 languages. PBS is used as the coaching manual for the U.S. and Australian national BMX programs. They're both pretty good books.
As the skills development director for the National Interscholastic Cycling Association, I created the curriculum used to teach high school mountain bike racers how to ride safer and faster, and I taught the coaches how to teach the riders.
Our teaching methods are simple and proven. By focusing on the essential skills, we help you learn fast and get the most out of your riding.
Our coaches are the best around. They're great riders and people and — this is important — they're great teachers.
Come on out: As great as mountain biking is now, it's about to get way better!
Lee
Do you have questions or concerns? Email Lee at lee@leelikesbikes.com
Stoked riders!

Coach Kristie Van Voorst helps a rider get low -- and stoked -- off a ledge.

Another great women's Level 1 class thanks to Kristie (left) and Ab (taking the photo). Lee (on thee right) helped.
"It's hard for me to put into words how much I enjoyed my lesson yesterday. You certainly opened a new world of riding to me – very exciting!" – Chris Boose

--- --- ---
A stoked group of women at Valmont Bike Park.
Another great evening at Valmont Bike Park. These women worked great together, and they were all shredding!
Hey there's Amy as a student in 2014! She's third from the right. Her husband Ben is #2 from the right.
Lee's girls Fiona and Finn are fierce little shredders.