Description
Opera Manhattan presents a special Valentine's Day production, Women on the Verge, all about women unhappy in love. The centerpiece of the production will be Poulenc's one-act monodrama for soprano, La Voix Humaine, which hasn't been presented in New York City since 1993. If the opera isn't familiar, the story is–a woman is being abandoned by her lover over the telephone. The 1930s version of a text-message breakup.
The production also includes two monodramas by contemporary composer Thomas Pasatieri. Lady Macbeth is based on five speeches from the Shakespeare play we dare not name, and Before Breakfast is based on the Eugene O'Neill play.
Organizer of Women on the Verge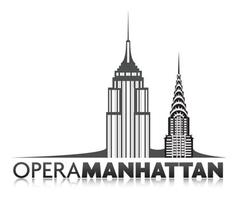 Opera Manhattan is a non-profit opera company based in New York, NY. Since its first performance in 2008, Opera Manhattan has been committed to presenting the highest quality live performances of operas in the original languages.

Opera Manhattan Repertory Theatre's mission is to empower emerging artists, encourage creative thinking, and develop business-minded artists by offering unique opportunities to participate in opera productions—a company for artists by artists.
Empowered artists creating exciting art!