Description
YOU ARE CAPABLE!
Take the Live Your Dreams Love Your Life workshop to bring clarity, purpose and vision to your life. Get inspired and start moving towards the dreams, goals and lifestyle you always wanted to achieve.
---
LIVE YOUR DREAMS - LOVE YOUR LIFE
We all have ideas just sitting around collecting dust in our mind. We think about our good ideas, daydream about them, we may even take small steps towards making them a reality.
The fact is our ideas need support and action in order to grow and thrive. The Live Your Dreams Love Your Life workshop is designed to give you and your ideas the perfect growth environment.
---
WORKSHOP DATES: February 16, 23, March 2, 9
TIME: 7:00 PM – 9:00 PM
LOCATION: Summerside PEI
---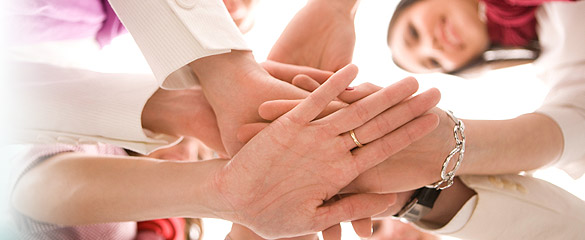 WHAT IS THIS ABOUT?
Live Your Dreams Love Your Life is a life changing experience. The workshop is about moving your life forward in the direction you decide. A great way to move forward is by expanding your life, vision, and network by connecting with other like-minded, motivated women who want to see you succeed.
The program was created to provide women a community and platform to grow dreams. For some, it means starting a new career, launching a new business or creative project. For others it means a major life change which may not be exactly clear. The workshop series provides you with the inspiration, tools, community and support to help you get unstuck so you move your life forward.
Ultimately, the workshop is a place where dreams, projects, ideas and goals are introduced. With the assistance of the other inspiring women and your incubator facilitator, together we bring your dreams and ideas to reality.
---
WHO SHOULD ATTEND?
Live Your Dreams Love Your Life is specifically designed for any woman at any stage of her life looking to make positive change, whether that is changing careers, moving to a new community, starting a new business, finding a mate or getting connected with other motivational, inspirational, positive thinking, like minded women just like you.
If you are an artist, bring us your art. If you want to start a business, bring us your concept. If you want a relationship, bring us a picture or a description so we know who we are looking for. If you want a new job, what do you want to do … tell us? If you want an adventure, start dreaming, and bring it on. If you're not sure what you want but you have a desire for change, we can help you with that too!
We are all in this together and you might be surprised at how close you are to making your fantasies a reality.
---
HOW DOES IT WORK
The Live Your Dreams Love Your Life Incubator is a four-week mind expanding workshop designed to give women just like you, the support and encouragement you need to embark on making your ideas and dreams realities. The innovative exercises and homework are designed to expand and clarify visions, while getting you to make movement towards your goals and projects.
For four weeks we will put attention on you, your desires, your dreams, your ideas … it could be anything from relationships to career to travel to adventure and we will watch as they actually happen before our eyes. We will add fun, enthusiasm, pleasure, energy and love along with our power as a network of cool, confident, smart women to the creation process.
At the end of four weeks, you will meet individually with your Incubator Facilitator for a private accountability session. Together, you will explore potential opportunities and support programs that will continue to nurture your business or idea to keep the momentum going. We will make recommendations on next-steps and community resources that are here to help you to keep moving forward.
---

WOMEN'S LEADERSHIP & EMPOWERMENT PROGRAM
The Live Your Dreams Love your Life workshop is a women's empowerment and leadership program. It is designed specifically for women in business and leadership, as well as for women in transition. The goal is to create a movement and community where you feel empowered and supported to step into your destiny to live your dreams and love your life. The ultimate goal is for you to become the change you want to see in the world.
Stand Up, Be The Change, Live Your Values, Put Your Thoughts Into Action.
________________________________________________________________________________________________________
COME LIVE YOUR DREAMS & LOVE YOUR LIFE WITH US
If you are ready and willing to take the leap, commit to the process, and explore what is waiting for you in the LIVE YOUR DREAMS LOVE YOUR LIFE Incubator program, now is the time to move your dreams, goals, ideas, and ideal lifestyle forward.
______________________________________________________________________________________________________
WAYS TO REGISTER
Register Online
Call 1-902-724-3330 | Fax 902-724-3331
Text 902-954-0481
Email info@sweetspotacademy.ca

Hashtag: #LiveDreamsLoveLife
______________________________________________________________________________________________________
COURSE TYPE - Classroom | Bring this course to your team or organization with onsite training
Your course may be eligible for funding through ACOA's Business Development Program - Non-Commercial Projects, Innovation PEI's Professional Services Assistance program or The Canada - Prince Edward Island Job Grant program available through Skills PEI.
ACOA's Business Development Program - Non-Commercial Projects is for non-commercial, not-for-profit organizations. The proposed project must provide a service to business in areas such as entrepreneurship development, marketing, training or technology transfer.

Click Here for Details
Professional Services Assistance, Management Skills Training is for Entrepreneurs, Small Business Owners and Independent Consultants. Click Here for Details
The Canada - Prince Edward Island Job Grant provides employers with funding to train new or existing employees to meet the skill requirements for available jobs. Click Here for Details
BRING THIS COURSE TO YOUR TEAM OR ORGANIZATION WITH ONSITE TRAINING
______________________________________________________________________________________________________