Description
Ladies,
It is that time again! Range time soon on May 28 and June 18
REGISTER NOW! This is first come first serve, and fills up quick.
Women On Target® is an instructional shooting clinic. If you're curious about firearms, whether for personal defense or to learn a new sport, Women On Target® is the perfect place to start. These instructional shooting clinics are designed to teach you firearm safety and the fundamentals of marksmanship, giving you the confidence you need to safely handle and operate a firearm upon completion.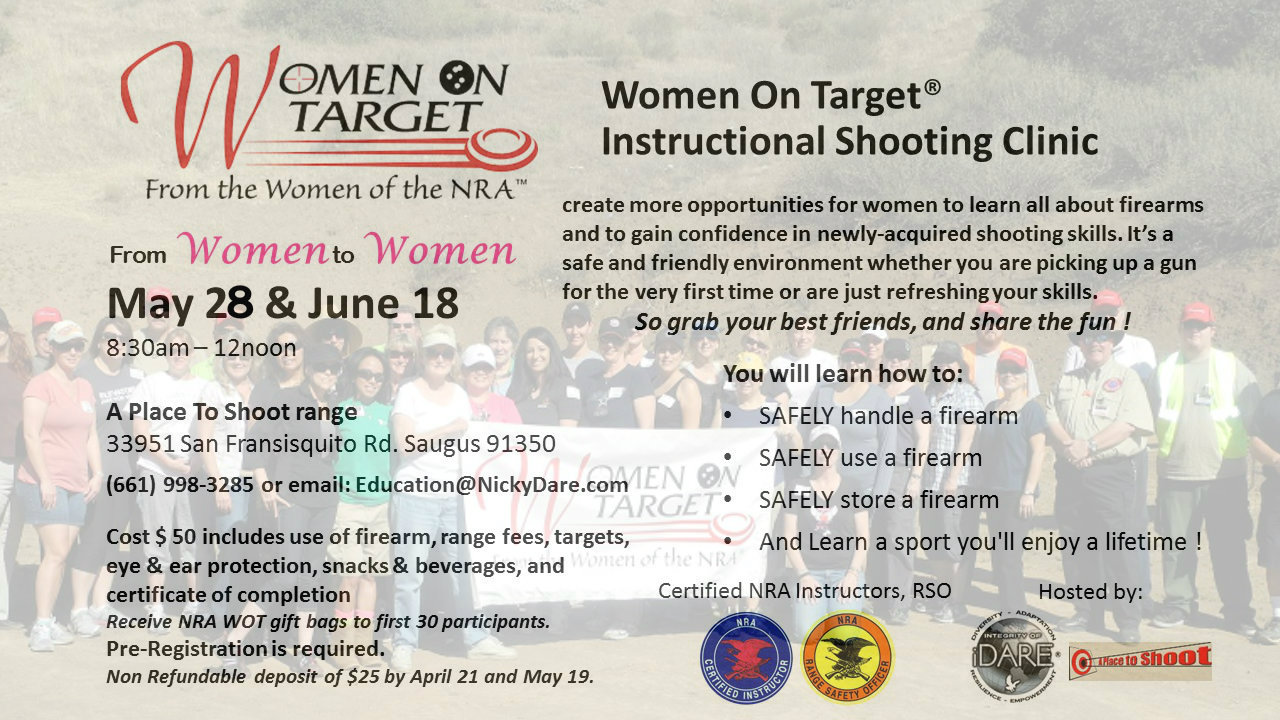 Women On Target® clinics are available only to women — it's a safe and friendly environment whether you're picking up a gun for the very first time or are just brushing off some dust and need a little refresher. No experience or equipment is necessary to participate.
This course is an introduction to firearms safety, gun handling, and the fundamentals of shooting skills.
NRA Women On Target® Instructional Clinics create more opportunities for women to learn all about firearms, and to gain confidence in newly-acquired shooting skills.
• Learn safe firearms handling
• Learn how to store your firearms safely
• Learn to shoot
• Learn a sport you'll enjoy for a lifetime

"Nicky, what a great class/time our wives had this weekend. It was professional, personal, and very well done. The girls had a great time and learned some valuable basics. Just in conversation with friends these past few days, we have several friends who would be very interested in any future courses so please advise us for the next one. Thank you again for a very well done course! " ~ Frank S.
"The instructors were all knowledgeable and friendly. They are all experts in their fields and I felt very safe. The personal attention / one-on-one instruction was amazing" ~ Erin H.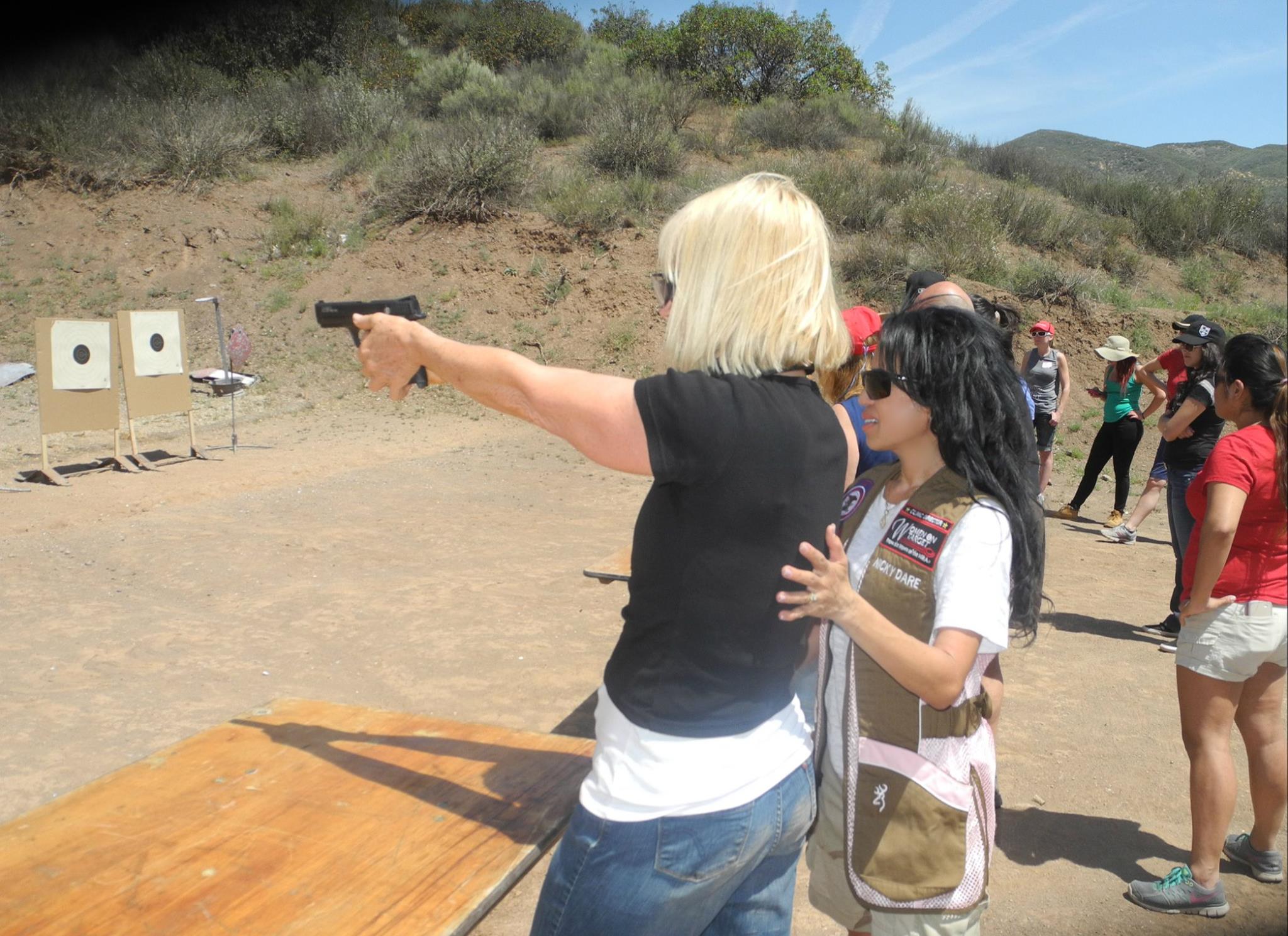 So grab a friend or two, learn and have fun !
There are 2 dates available this Spring: May 28 and June 18.
Cost $50 (plus small online processing fee) includes loaner guns, snacks, beverages, goody bags, and a Certifcate of Completion (ammos are not included!)
Caliber: 22, 380, 9mm.
Ammos count: 100-150rounds, factory ammos only! no reloads please.
We no longer accept personal checks.
Please carefully read the details on this prior to submitting your registration form.
If you have any further questions, please contact us at (661) 998-3285
Email Clinic Director, Ms. Nicky Dare at Education@NickyDare.com - or - info@iDAREworld.org
Hosted by iDARE® Inc.