Description
Living Above Hurt Ministries sponsors Women Of Worth Retreats and Full Day Workshops. Your life will transform because we design our retreats and workshops for exactly what you need.
Our Speakers will spend time talking to you, finding out what's happening and where God designed to take your life from where it is to where He wants it to be.
Do You feel stuck? Stuck in a job, a relationship or a life
that's not serving you?
Are you wanting to take your life to the next level?
Are you searching for your life purpose and ready to move
into who you really are?
Are you ready to let go of the past and experience more
love, abundance and joyful aliveness?
We specialize in designing intensive 1 or 4-day Healing retreat and workshops. We offer retreats and workshops that are defining moments which bring about transformation allowing you to walk into wholeness and restoration. Our retreats and workshops provide the perfect set of experiences to support the continued unfolding and expansion of who God says you are.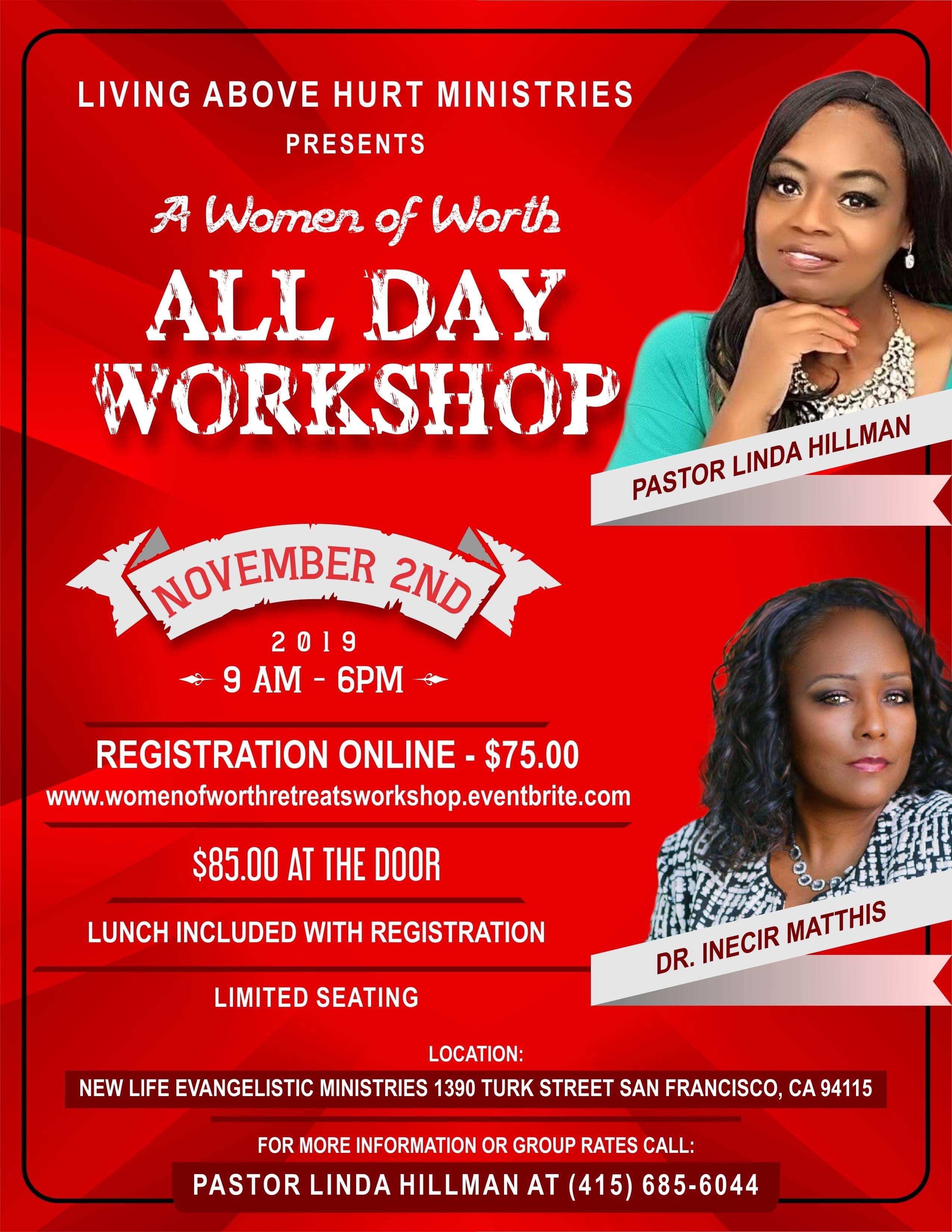 Our next retreat is June 11-14, 2020.
Doors open at 8 am. Continent breakfast served and Lunch included with Registration. Make sure when you register you select your lunch plate
*If you plan to pay at Door the door price of the tickets will be $80.00 for late registration as we will have to add additional food.