Description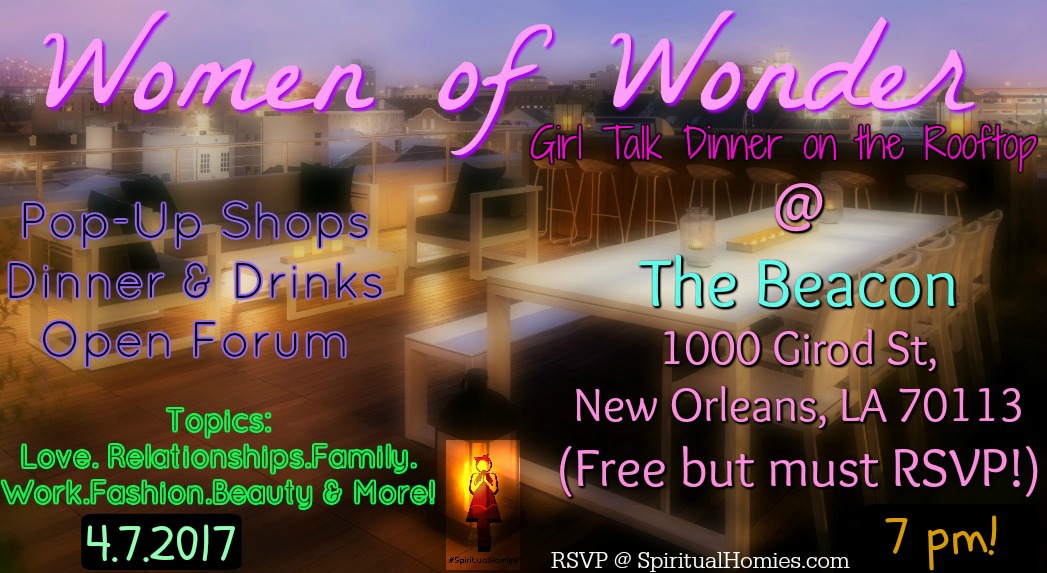 Join @SpiritualHomies for Girl Talk on the rooftop! This event is open to all women and young ladies who desire a time to talk about what is going on in this world, in our community and in our lives while giving full glory to God!
No matter what we are going through, we believe that we must love our neighbor and be there for them while supporting each topic with biblical reasonings that will provide us with God's vision for our life.
What to expect?
*Dinner, Drinks & Desserts provided by Spiritual Homie Naomi - (Donations are accepted)
Menu: Fettucine, Jambalya, Meat Pies, Meatballs, Deviled Eggs, Fruits & Mini Desserts!
*Icebreakers & Hot Topics
*Pop up shops by Nami's Closet, LUXXE Experience, & Author Brie Daniels!
*Doorprizes
*Music by: Shirley & Caren Green!
*Laughter!
Special Guest Speakers:
Author of "Black Girls With Purpose" - Brie Daniels
Pastor of the Indwelling - Beth Luca
Spiritual Homie Naomi
For more information email Naomi @ Ngalatas@gmail.com!
Event will promptly start for 7pm!
We appreciate you and can not wait to see you @ our Girl Talk Dinner!