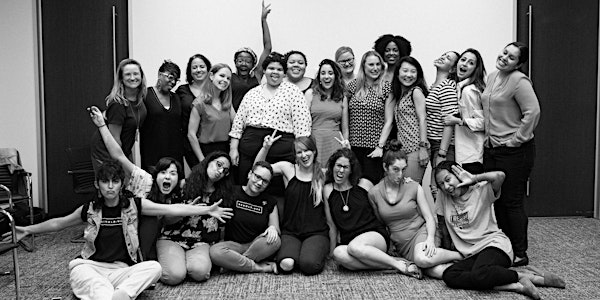 Women of Washington in September
When and where
Location
Unbounded Potential 5401 9th St NW 302 Washington, DC 20011
Description
Do you crave a safe space as a woman founder or entrepreneur where you can be among likeminded women, put down the need to dress up or get your makeup just right, and simply be real? Priya Parker shares in The Art of Gathering that "Gathering allows us to be among others, to be seen for who we are, and to see. The way we gather matters because how we gather is how we live." In my experience, gathering provides us with a sense of belonging. Gathering provides a sense of oneness where we otherwise are felt feeling isolated and separate. This is why I host these events. The theme for September's gathering will be about Leadership.
So, what is Women of Washington?
The best way we know to answer this question is to use Chris Rock's joke about first dates. He points out that, when we go out on dates, "we don't actually go ourselves... we send out representatives." In other words, we PRETEND to be the person that we THINK our date wants us to be. And we don't just do this on first dates. WE DO IT ALL THE TIME. We are constantly, at some level or another, hiding behind a mask, pretending to be the person that we think someone else wants or needs us to be. What would it be like to take off the mask? To practice authenticity in a supportive space where being REAL is the norm?
This is what Women in Washington is all about.
I know you have countless deadlines to meet, why take the time for this ?What will we actually do?
September theme is all about Leadership. We will play some Authentic Relating Games to hone in on your authentic leadership skills and style. These are tried-and-tested, fun, highly interactive partner and group exercises that demonstrate and explore authentic relating. Get to know yourself better while also learning to see and appreciate more about everyone sharing space with you. (Note that the games are NOT board games like Chutes & Ladders and checkers.)
We will include the ever-popular Ask + Give Circle, which is a prototyped exercise we discovered through Starting Bloc (They're amazing, check them out while you're at it, if you're looking for more community.) Essentially, you'll have the opportunity to bring a business obstacle or challenge to the group and receive individualized support and advice from your peers regarding your specific request for support.
Please make sure to arrive no later than 6:30 p.m. We will start promptly by 6:45 p.m.
Schedule for the night:
6:30 p.m. - 6:45 p.m.: Open Networking
6:45 p.m. - 8:00 p.m.: Authentic Relating Games
8:00 p.m. - 9:00 p.m.: Ask + Gives of the Group
FAQs
Who is invited and how many women will be there?
For this group, women
entrepreneurs and founders are invited. We are meeting in Catherine's home, so please be intentional about who you invite to join you for this event. The event will be maxed at 15 women and as we've been receiving multiple inquiries about this community, we imagine it will sell out early.
What are my transportation/parking options for getting to and from the event?
Catherine's apartment is not metro accessible; however, it is bus accessible. There is plenty of street parking. Car shares are also readily accessible.
How can I contact the organizer with any questions?
You can email Cat at Catherine@catherineawood.com.
What's the refund policy?
All sales are final and we expect to sell out; please only purchase a ticket if you wil be able to join us!