Description

We believe in empowering women through faith in Jesus Christ.

---
Join us for a weekend of worship, life changing messages and building friendships.
Daughters of Grace conference is for women from all over. We want women to learn that they are precious daughters of the King and that He has created them to sparkle!
Do the worries and pressures of today weigh on you like a heavy backpack? Do you need to get away to recharge, reconnect and recommit your life to Christ? Have you found yourself dreaming about time for yourself?
Laugh, love and make new friends. This weekend is specially designed for women who need to get away from the hustle and bustle of life and find peace, joy and love in the Lord. Each day is designed to fill you up with music, knowledge and also give you space to rest and enjoy a break from your everyday routine. You will leave feeling rejuvenated, reenergized and ready to take on the next challenge that God has planned for you.
---
Featured keynote speakers: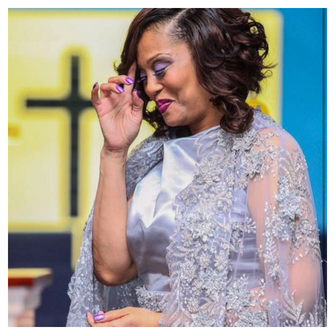 Saturday Night:
Dr. Lydenia Franklin, CEO or Seasonal Word Ministries.
Dr. Franklin ministers nationally and internationally. She is the author of the book, "I'm Not Hyped, I'm sold Out." She has been a blessing to thousands through healing and preaching the anointed Word of God.
Evangelist Franklin serves in the ministry as a Christian Education Instructor, Intercessor and Marriage and Women's Ministry Director. She obtained her Bachelor's Degree in Interdisciplinary Studies with a minor in Psychology from Governor's State University. She also received her Master's Degree of Health and Sciences. she was bestowed a Doctorate of Divinity from the Pentecostal Bible College of Tuskegee University; and is currently employed as a certified Clinician.
You can find more information at https://www.facebook.com/lydena.franklin
---
Sunday Morning:
Dr. Darlene Allen‐Nichols of DAN ministries.


Dr. Nichols has a passion for igniting the fire of those who she comes in contact with. Her ingenuity, candor and intelligence not only propels others to a higher level of thinking, but catapults them closer to their dreams and visions. She lives by the personal motto "Touch One Life" and serves as a change agent doing just that.
Founder of DAN Ministries in 1999, Dr. Nichols created an organization which aims to build self-esteem, increase self-worth and promote personal productivity. Because of her love for God's girls, Dr. Nichols recently founded a female mentoring program entitled Meant to M.e.n.t. This program mentors, empowers, nurtures and trains women of all walks of life to become all that God has created them to be. She aims to inspire and motivate others with the knowledge that she genuinely loves them, and cares about their future.
Dr. Nichols has served in ministry over 25 years in Executive Leadership roles and currently serves at the New Life Covenant Church Southeast . She is a sought out speaker all over the country. She earned a Bachelor of Arts in Business Administration, a Master's in Business Management, both from DePaul University; and a PhD in Leadership and Organizational Management from Capella University. She also earned a Master's and Doctorate of Divinity from the Grace Theological Seminary.
---