As we enter the final quarter of 2020, join us for an empowering conference as we connect and reflect.
About this Event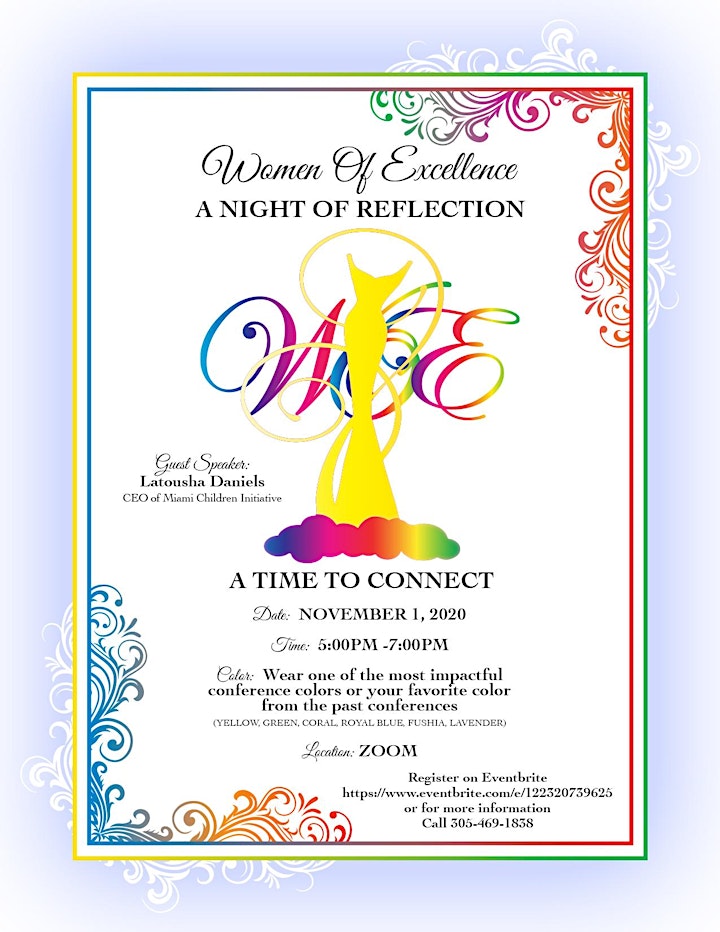 We would like to extend a warm invitation to all Women of Excellence. This year has been quite the adjustment but as women we utilize our gifts to improvise and rise to the occasion.
Since 2008, the Women of Excellence conference has been committed to helping women grow, shine and succeed! Our mission is to encourage women to live their dreams, take control of their lives and live according to their values, as well as provide opportunities for women to grow spiritually.
The one common thread that's held #WOE together over all of these years has been the need for local professional women to develop deeper relationships, both personally, and professionally with other women like themselves.
We've been privileged to have a number of strong, distinguished and accomplished women speak at our previous conferences and we're excited to have them all join us this year. As attendees you will also be provided the opportunity and space to share.
The colors of our previous conferences are reflected in the silhouette. Choose your color of choice to wear and join us as we gather virtually for an exciting evening.
We look forward to a wonderful time.
#SavetheDate #WomenofExcellence