Description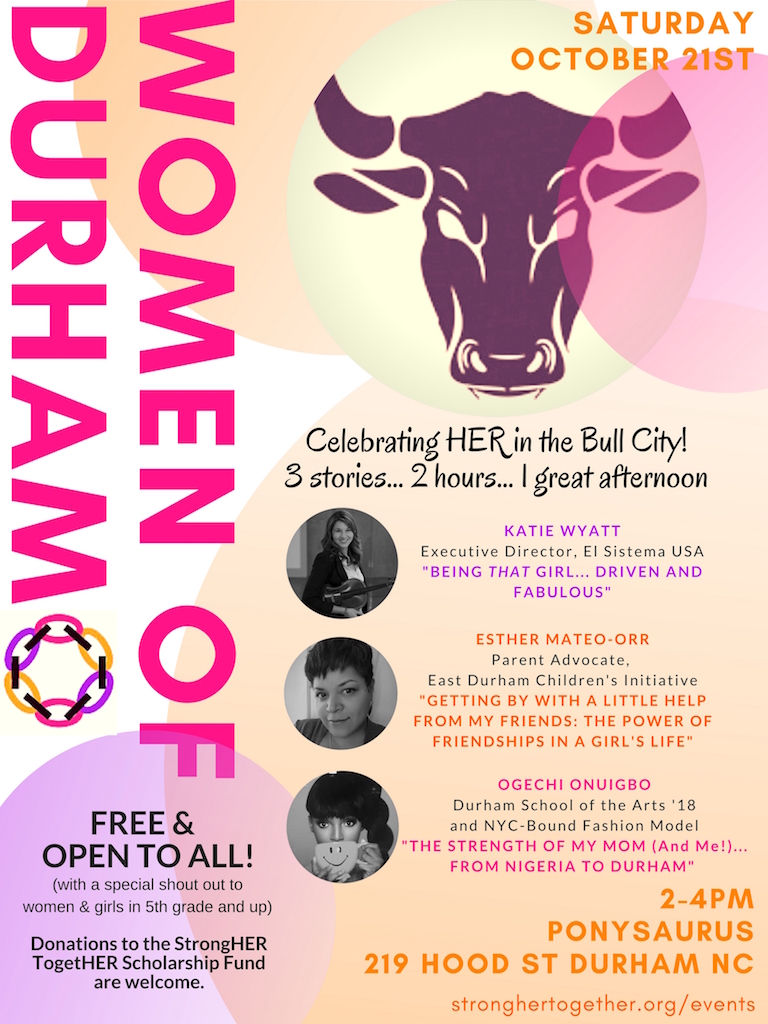 Durham is home to some AMAZING women! And it's high time you met them! Join us for the first program in our WOMEN OF DURHAM series where we'll be celebrating HER in the Bull City! Come hear how women in our community are making a real difference and how other women have advocated for them along the way.
We'll even have a chance to hear from some of the area's very youngest ladies whose journeys are only just beginning. Don't miss a chance to hear their stories and make new friends, too. We promise you'll be amazed, you'll be heartened, but mostly you'll be proud of these women. And proud to call Durham home.
Admission is FREE. Donations to the StrongHER TogetHER Scholarship Fund are welcome.