Description
Join some of Denver's brightest leaders as we learn how they achieved success, and discover new tools and strategies to achieve our personal goals for success, productivity, and impact.
AGENDA
8:30-9:20 Registration & Networking
9:20-9:40 Rally and Official Welcome with Krystal Covington, Founder of Women of Denver
Lightning Talks
9:40-10:00 Krystal Than, Chief HR and Compliance Officer at Peak Dental Services, Inclusivity Starts at Home: Raising the Next Generation of our Community

10:00-10:20 Alexandria Thibodeaux, Relationship Coach, The Cultural Renaissance: Rebirth Your Identity
10:20-10:40 Susan Golicic, Emergency Surgery in Mexico: An Unexpected Adventure of Self Discovery
Learning Sessions
10:40-11:10 Heather Ehle, Founder, and Chief Executive Officer of Project Sanctuary, The power of perseverance, sacrifice and personal growth in business
11:10-11:50 Katie Wafer, Founder of Hydrate IV Bar, A non-linear path to successful business leadership
11:50-noon Sponsor Acknowledgement
Noon-1:00 Lunch & networking
1:00-1:50 Christine Kopec, CEO of Avante Leadership Group, How to Be a Resilient Leader: The Art of Leading with Calm, Clarity and Conviction in Anxious Times

1:50-2:00 Closing
---
PRESENTERS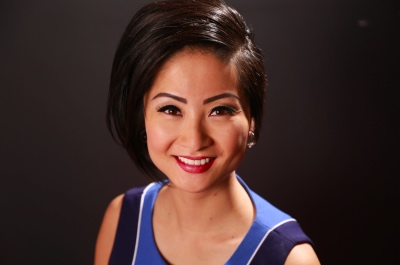 Krystal Than, Chief HR and Compliance Officer - Peak Dental Services
Krystal is an HR executive who has a career spanning over 18 years in several different industries. Her experience ranges from startups to Fortune 500, with a passion around supporting organizations scale. Krystal's background in building process, infrastructure and collaborative environments keeps a north star on relationships. She has been involved in non-profit work for over 20 years and currently serves as a Board Member to Firefly Autism and The Women's Bean Project. In addition to her professional life, Krystal is a proud wife to her husband Van and mother to their son, Tyler.
Heather Ehle, founder, and chief executive officer of Project Sanctuary
Heather Ehle, founder, and chief executive officer of Project Sanctuary, is a Registered Nurse (RN) with more than 25 years of experience in the health care industry as a nurse, manager, volunteer and entrepreneur. She has extensive experience in the nonprofit health care system. A proud single mother of three, Heather adopted a sibling pair through foster care. She is driven by a strong desire to give back and do more. After reading that the rates of child abuse and neglect triple when a parent is deployed, Heather was moved to do something and founded Project Sanctuary in 2007. Being a civilian without direct ties to military families, she reached out to the community for support and education. Led by veterans and her board, she carefully listened to what the military families needed and then structured Project Sanctuary's programs to meet those needs, pulling from her background as an RN to establish an evidence-based program that encompasses physical and emotional healing. In 2010, Heather was a finalist for People Magazine's All-Stars Among Us. In 2012, Project Sanctuary was honored at the White House as one of only five 2012 "Joining Forces Community Challenge Winners," chosen out of over 300 nominees in recognition of its work with military families. In 2017 Heather was chosen and successfully completed Stanford University's nonprofit, executive leadership training.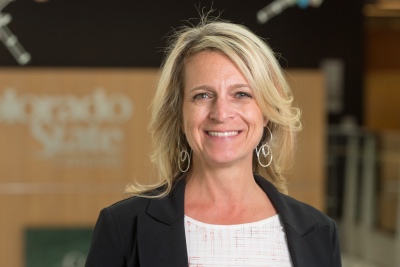 Susan Golicic, Ph.D. Professor, Life Coach, Author, and Speaker
Life is an adventure and Susan's life has gifted her with a spiritual journey through much re-vision! She's been an environmental engineer, a supply chain manager, a certified sommelier, and now a business professor and life and relationship coach. Through it all, Susan has always embraced adventure to move forward in her life. She strives to now share this gift with others – through adventure she can help you take better care of yourself, resolve relationship issues (including those with yourself), set and achieve your life goals, and live uninhibitedly! When not serving clients or students, she spends time on personal development, running, hiking, exploring nature, traveling, cooking, and loves a good glass of wine, great food, and enhancing connections with her partner and tribe!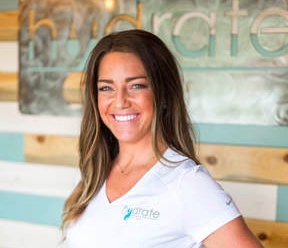 Katie Wafer, Founder of Hydrate IV Bar
Katie Wafer is a proud 5th generation Colorado native who is deeply involved in the Denver community. At the age of 26, Katie founded Hydrate IV Bar, which offers vitamin-infused IV therapy treatments with three locations in the Denver Metro Area.

Since opening in 2016, Hydrate IV Bar has serviced clients ranging from professional athletes, celebrities and traveling musicians to business professionals and every day health-conscious adults.

Katie and her medical team have been featured on Local and National News Channels including Denver's Channel 9, Channel 7, Fox 31, Colorado's Own 2, and Colorado's Best Show and in local print including BusinessDen, Westword, 303 Magazine and Denver Lifestyle Magazine.

Hydrate IV Bar received the 2017 Cherry Creek Chamber Business of the Year.

www.hydrateivbar.com \ Social media: @hydrate_ivbar ​​
Christine Kopec
Communications & Team Development Facilitator | Executive & Leadership Coach | Strategic Consultant

Christine is passionate about helping people communicate and connect better at work. She founded the Avante Leadership Group in 2009 to help organizations solve their communication-related issues for bottom-line business results. Her communication and team-building training programs have changed the lives of professionals at the US Army, Sandia National Laboratories, Lockheed Martin, Spectra Logic Corp, Long View Systems and more. She is a certified facilitator and award-winning authorized partner for Everything Workplace DiSC©. She is also certified in The Five Behaviors of a Cohesive Team™ program based on New York Times bestselling author, Patrick Lencioni's work, and a certified Resilient Leadership Coach. She is an instructional designer and author of several highly praised training programs.

She holds a master's degree in Transpersonal Psychology from Sofia University in addition to a Bachelor of Science in Business Administration degree from Drake University.
Alexandria Thibodeaux, Relationship Coach
Alexandria Thibodeaux believes in a world where deeply feeling & deeply processing the world around us is, in fact, the foundation to thriving in relationships to self and to others; this is what it is to be highly sensitive. 1 in 5 people is highly sensitive so many people possess the qualities of being an HSP without even knowing it. And Alexandria thinks that being highly sensitive is one of life's greatest superpowers. Connecting with and helping people enthralls Alexandria and her enthusiasm for championing others fuels her work. Psychology isn't just for professionals to study - she shows you that we are all lifelong scholars. And Alexandria's dedication to her own personal development practice continues to nurture her capacity to serve others.
---
SPONSORS & PARTNERS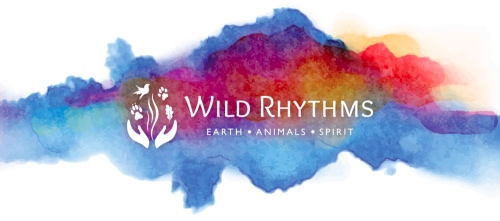 ---
Become a Women of Denver Impact Member and get access to all of our events for only $35 per month. Become a member today.
For questions about sponsorships or group tickets contact krystal@thewomenofdenver.com.