Description
Success is earned through active goal-setting, intentional progress, and building a community that feeds your motivation. Join Women of Denver for a summit event that will provide you with inspiration, mentorship, and tactical tools to drive you towards bigger achievements in 2019 and beyond.
PROGRAM
9 to 10:30 a.m. Insights from the Top
+ Featuring Danielle Shoots; Elaine Appleton Grant
Hear from leaders at the top of their game who share how they achieved success, the mentors who helped them earn their way to the top, and tips for building a life and career you love.
10:30 to 11:15 a.m. Achieve Any Goal Using Agile Strategies
+ Led by Angela Daniels, Senior Product Manager, Name.com
Incorporating agile strategies can make your team more efficient and productive. Discover a system for breaking down goals into action items that can be used to map your plan for success at any goal.
11:15 to noon Lead Yourself First to Get What You Truly Want
+ Led by Denise Liebetrau, Founder, Prosper Consulting
When we're asked to imagine a great leader, we often don't think of ourselves. Learn how you can become a successful and effective leader by focusing energy within to grow your own leadership capabilities and focus.
Noon to 12:45 p.m. Lunch and networking
12:45 to 1:30 p.m. The Power of Social Capital
+ Led by Stacy Taubman, Founder/CEO of Rise Collaborative Workspace
Research shows that one of the biggest predictors to success is social capital, but that same research states that women have access to less and different social capital. It's time to change that. Learn more about social capital and how to leverage it, even if you're an introvert.

1:30 to 2 p.m. Closing and networking
---
Women of Denver members attend complimentary - Join as a student, impact or power women member and attend over 40 annual events for one low price. Become a member.
---
SPEAKER BIOS
Danielle Shoots, Finance Executive & CEO, The Daily Boss Up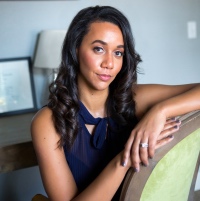 Danielle Shoots is the Vice President of Finance and Business Operations for one of the largest companies in the world. She has been a financial executive since the age of 26, when she was named CFO for the largest division of the Colorado Department of Public Health and Environment. She is also the Founder and CEO of The Daily Boss Up, a virtual executive and leadership coaching platform for leaders in every stage of their careers. A proud Colorado native, Danielle is a graduate of the University of Colorado at Denver, where she received a degree in Business Administration. In 2017, Danielle was named to the Denver Business Journal's 2017 40 under 40 and in 2019 she was named one of the top 25 Most Powerful Women in Business by the Women's Chamber of Commerce. Danielle is an in demand speaker and influencer on leadership, speaking at events across the nation. Danielle's experiences as the youngest executive and leader during most of her career gives her unique insight into leadership dynamics and the changing demands on leaders within the quickly changing market.

She discusses these insights and her research on millennials as leaders in the workplace during her first Ted Talk given at TedxMileHigh in 2017. Danielle is also passionately involved in the community. She is the President of the Board for Mile High Ministries, a board member for the Urban Leadership Foundation of Colorado and has served as a long-time mentor with the Challenge Foundation.
Elaine Appleton Grant,
Founder, Appleton Studios, Inc.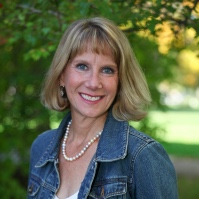 Elaine Appleton Grant is a lifelong award-winning journalist, a former editor at Inc. Magazine and former broadcaster at three different public radio stations. Most recently, she led the team producing Colorado Matters, CPR's daily interview program, before founding Appleton Studios, Inc., a content creation and podcast production/coaching studio. She produces Business Wars Daily, a podcast about a different business rivalry, every weekday for Hollywood-based podcast production network Wondery. She's taught storytelling at the University of Colorado Denver. Throughout her career, she's interviewed tens of thousands of people. Understanding transformation is at the heart of her curiosity and career. She founded One More Shot, the podcast for people who are reinventing their personal, professional and creative lives, a couple of years ago.
Angela Daniels,
Senior Product Manager, Name.com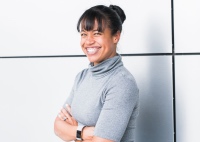 Angela Daniels worked her way from Customer Support Representative to Product Owner at Name.com in a little over 3.5 years. She did this with no prior experience or knowledge of Product Management, yet continues to drive significant YoY growth at the company. Angela loves to weave the lessons she's learned into actionable insights and stories to help others achieve their goals, both professionally and personally.
Angela has a Master of Arts degree in Emergent Digital Practices from the University of Denver and is a Certified Scrum Product Owner through the Scrum Alliance.
Denise Liebetrau, Founder, Prosper Consulting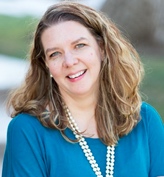 Denise has spent more than 20 years designing reward programs focused on inspiring employees to deliver the right business results. She founded Prosper Consulting which offers career coaching and HR consulting services. Denise is focused on improving the financial performance of companies by closing the gender equity gap and coaching her clients to negotiate competitive pay and other rewards. To learn more, go to www.ProsperConsultingLLC.com
Stacy Taubman,

Founder/CEO RISE Collaborative Workspace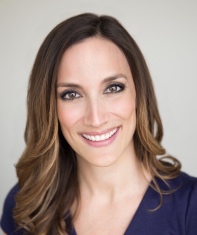 As the Founder/CEO of RISE Collaborative, Stacy Taubman launched a company that is changing the way women do business. RISE Collaborative Workspace has been featured in publications including NBC News, USA Today, Bloomberg, St. Louis Business Journal, and ELLE Magazine as one of the leaders in the multi-billion-dollar coworking industry.

Since opening in February 2017, RISE Collaborative's growing membership includes 250 of some of the most impressive businesswomen in St. Louis. Dozens of members have reported business growth of 150% or more since joining RISE Collaborative, a true testament to the impact of women supporting women.

Focused on empowering women in business and building social capital, Stacy and RISE Collaborative create meaningful connections between individuals, companies and organizations to foster a stronger and healthier business community for women in St. Louis and soon to be Denver too.

Stacy is also Co-Founder/Co-President of RISE Society, the 501c3 arm of RISE Collaborative, which provides programming, mentorships, and scholarships to help women of all ages tap into a powerful pipeline for success. Through RISE Society and speaking to aspiring female leaders and businesswomen here in St. Louis, Stacy is actively investing in the next generation of smart, strong, successful women in St. Louis.
---
PARTNERS