Description
Women of Denver's quarterly networking parties are a fun and exciting way to meet and connect with ambitious Denver women in a warm, authentic, and life-changing atmosphere.

If traditional networking events make you uncomfortable, you'll enjoy our atmosphere. We're focused on connecting with one another and experiencing activities with the group. No elevator speeches, no pitches, just connection.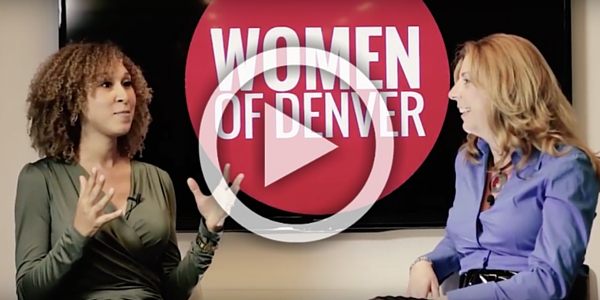 You'll come away with new connections, tangible knowledge, and the inspiration you need to motivate you on your journey to success.
• Meet ambitious, collaborative, successful and authentic women
• Learn from our panel of experts who'll share great tips and take us through some energizing mini-workshop exercises.

EVENT SCHEDULE
7:00 - 7:45 - Open Networking with Appetizers by Chef Steve
7:45 - 8:15 - Formal Welcome & Expert Panel Intros
8:15 - 9:00 - Mini Workshops with Expert Panel
9:00 Door Prizes & Goodbyes
This event is complimentary for Women of Denver members -> Members register here.
YOUR HOSTESSES
Krystal Covington, MBA, CEO & Founder of Women of Denver

Krystal has led the launch of multi-million dollar products and has worked directly with CEO's of small and large businesses as well as fortune 500 executives. She has expertise in marketing, branding and multi-media production, and a passion for serving women who are ready to become known as experts in their profession.
Krystal has been featured in FastCompany, Denver Business Journal and Jobber Tech Talk
Jamie Leigh Safley, CEO & Founder of Novel Women

Novel Women Founder/CEO Jamie Leigh Safley holds a Masters Degree in Counseling & Psychological Services and has extensively counseled adolescent and adult women. She has also trained at Le Cordon Bleu culinary institute, where she further developed her love for cuisine, and currently works in Sales and Leasing. She created Novel Women to help de-mystify the networking process for women seeking professional and personal connections with other women. At each Novel Women event, Jamie helps foster an intimate and supportive environment by encouraging women to share their Stories in order to create genuine, authentic, and long-lasting connections. She is passionate about creating programs and opportunities to uplift, inspire, and empower women.
EXPERT PANEL
Lisa Diamond, DNP-FNP-C, Nurse Practitioner Consultant
Sandra Ford Walston, The Courage Expert
Roxy Jean, Evolution Person Training
Jamie Safley, Novel Women
---
VIP Sponsor Ticket: If you'd like to get your special message out to our community we'll share more about your business in our event emails and give a special shoutout to you at the event. You'll get 2 email blasts with an up to 250 character message about your business to our list of over 800 subscribers; thank you messages on our Facebook & Twitter pages with links to your website; a special live shoutout announcement at the event; inclusion in a blog on our website; and 2 event tickets. Just purchase your VIP ticket and we'll email you for the details. You can also email krystal@thewomenofdenver.com for more information.