Sales Have Ended
Registrations are closed
Thank you for supporting the African American Art & Culture Complex! We hope you'll enjoy the event.
Sales Have Ended
Registrations are closed
Thank you for supporting the African American Art & Culture Complex! We hope you'll enjoy the event.
About this Event
Smoke & Mirrors investigates the impacts of the war on drugs campaign. By exploring the messaging, propaganda, and branding historically used to shift the narrative about cannabis and hemp, the exhibition looks to dispel the myths about this flower. Using words, numbers, and images in this interdisciplinary exhibition, artists create beautiful evidence that will share experiences of men and women of color who have been impacted by the war on drugs, the evolution of cannabis policies, and facts about the healing properties of marijuana. In an interactive installation, visitors will be invited to share their own experiences with cannabis.
Joining the Panel are five amazing entrepreneurs and public servants. These women are representing organizations such as Human Rights Commission, SuperNova, The People's Dispensary and SF Equity Sessions. From the People's Dispensary; Christine de la Rosa and Chaney Turner. From the Human Rights Commission; Brittni Chicuata. From SuperNova; Amber Senter. From SF Equity Sessions; Nina Parks.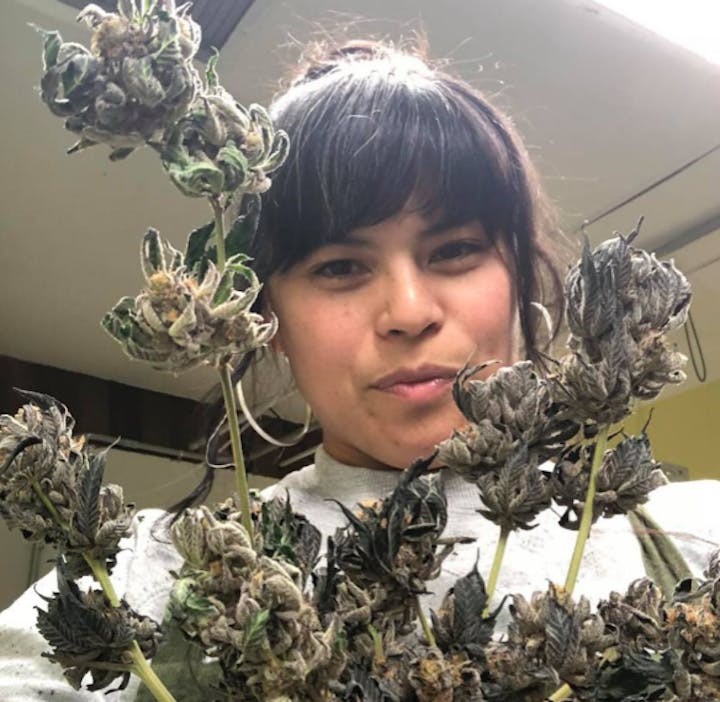 Nina Parks - SF Equity Sessions
Nina Parks is an expert in cannabis, cannabis policy and social equity in the emergent cannabis industry and in 2018 High Time's Magazine named her one of the High-time's 100 top influential people in Cannabis of 2018.
In 2015 she launched a Prop 215 compliant delivery service called Mirage Medicinal and was featured in Weediquette for the work her and her brother were doing to save their cannabis business and advocate for the participation of more people of color and for the inclusion of the formerly incarcerated in the legal cannabis industry.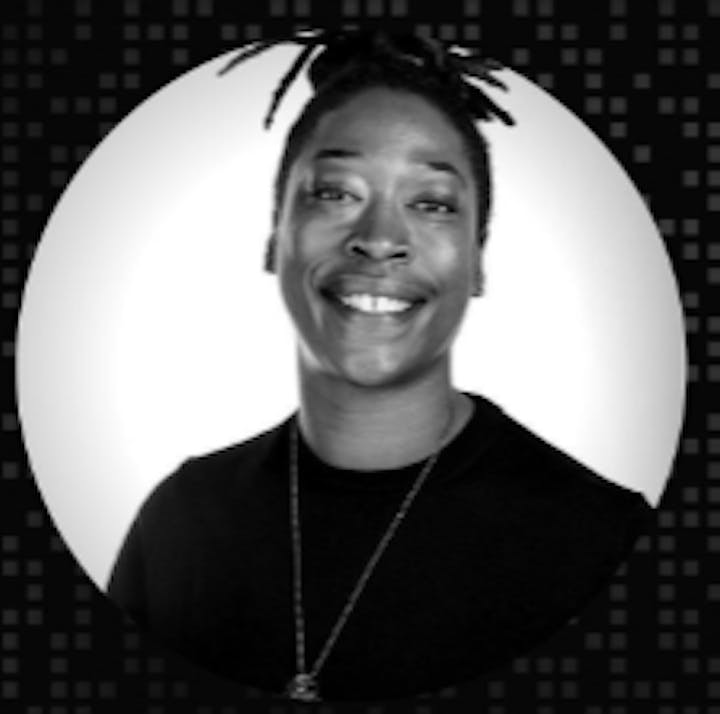 Chaney Turner - TPD (The People's Dispensary)
Chaney Turner, an Oakland native, is an entrepreneur, capacity and community builder. As the founder & CEO of Social Life Productions, Chaney has created and curated Oakland based events for the LGBT and larger community for over 12 years. In 2016, their efforts garnered them the honor of receiving the East Bay Express "Best Event Producer" award.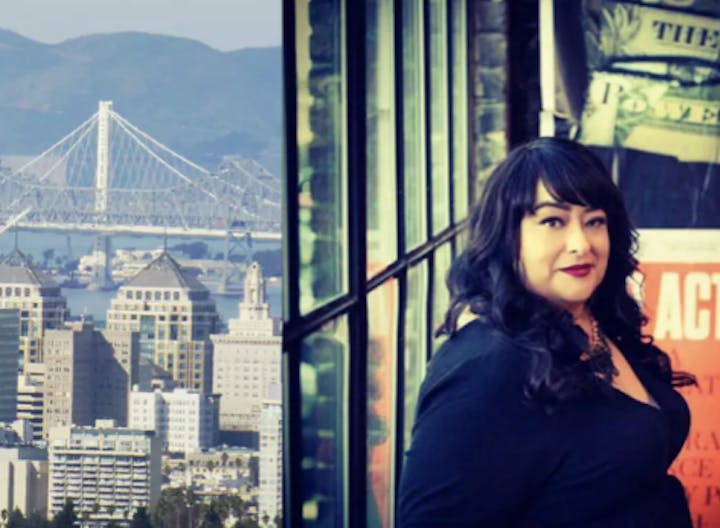 Christine de la Rosa - TPD (The People's Dispensary)
Christine De La Rosa, CEO of The People's Dispensary, is a transplanted Texan living and thriving in Oakland, CA. She is a social entrepreneur who has spent most of her adult life building businesses that creatively engage and employ the local communities that surround them. Two restaurants, two event production companies, an art gallery, a retail shop and a salon were part of her trajectory that led to co-owning a successful cannabis businesses in both California and Oregon.
She is a well-respected advocate and activist for the chronically ill, people of color, women, formerly incarcerated and the LGBTQ community. Christine is passionate about the industry that saved her life.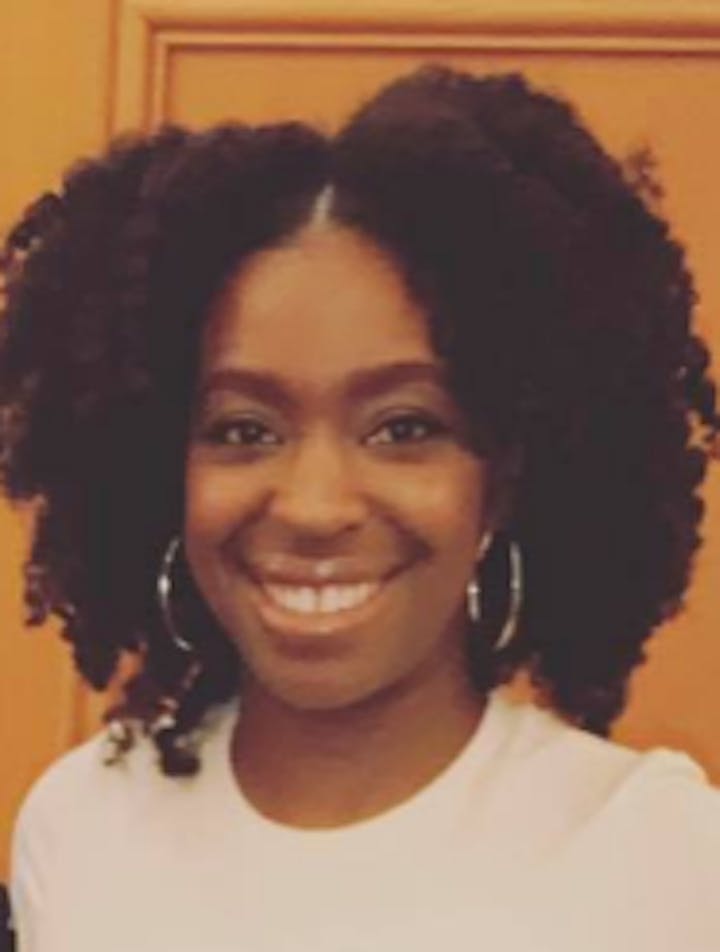 Brittni Chicuata - San Francisco Human Rights Commission
Policy Director at the San Francisco Human Rights Commission, the civil rights agency for the City and County of San Francisco. Brittni is an adventurous traveler who uses her global perspective to shape and guide the way she translates the experiences that connect us, the social and health needs of the most vulnerable communities, and the role of government to talk critically and act with intention to improve opportunities and outcomes.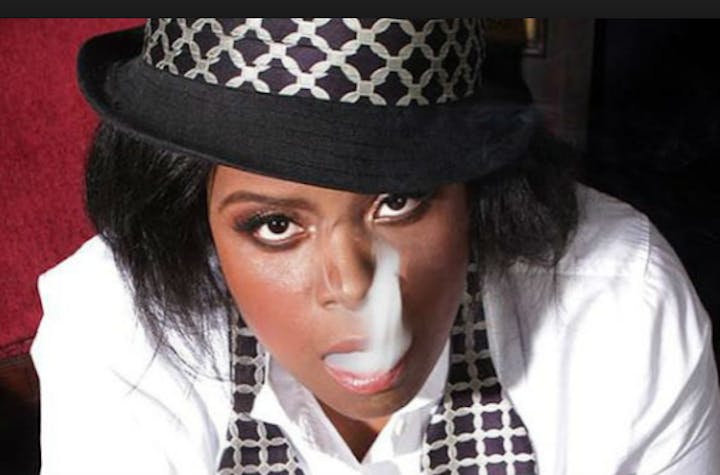 Amber Senter - SuperNOVA
Amber E. Senter has nineteen years of marketing and project management experience. She is founder and CEO of Leisure Life, a licensed lifestyle and infused cannabis products company, and heads product development and marketing for the brand. She is also co-founder and Executive Director of Supernova Women. Formed in 2015, this women of color led organization is dedicated to empowering people of color to become self-sufficient cannabis industry shareholders. Senter is a US Coast Guard Veteran and has held many leadership roles in the cannabis industry.