Description
"The subtle unfortunate partnership between Stress, Pain, and Sleep Disorders"
There is an unfortunate ongoing battle to break the cycle of this debilitating partnership. Millions of people of all ages struggle with the destructive path of the frequently subtle symptoms of head pain and sleep disorders. Left untreated, frustration, stress, and often isolation settles in trumping the desire and push to live a quality life.
Stress destroys motivation, memory, relationships, and the joys of life. Pain travels. It can be relentless and often leads to anger and hopelessness. Sleep Disorders, such as Sleep Apnea, quietly causes pain, stress, exhaustion, and many health problems.
There is help.
We would like to invite you to join us for our 5th Women of Clarksville Health and Wellness Event. Dr. Christine Wenrick will join us as our guest speaker to share her knowledge and her personal treatment modalities in her practice. She will teach the truth and break some myths about head pain, sleep disorders and stress associated with both. You will be both awakened and armed with a good understanding on how to catch and control the subtle symptoms of this partnership before it gets the best of you and your loved ones.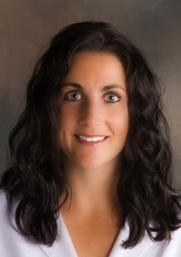 Dr. Christine Wenrick owns a private solo dental practice here in Clarksville, TN. She has a passion for thought provoking medical and dental challenges. She has great joy while helping her patients resolve many dental issues including craniofacial pain and sleep breathing disorders for the past twenty years.
She is active with several dental and medical societies. She is also a Certified Holistic Healthcare Practitioner and promotes core foundational wellness whether restoring teeth or resolving pain and sleep disorders. She is an active medical missionary in many third world countries and provides charitable care when she can locally for those in need. Dr. Wenrick lives on a farm with her family and cares for several unwanted and abandoned animals.
Please make sure to invite a friend or family member, and join us for this free event on Sunday, September 22nd from 2:00-4:00pm.
Schedule:
September 22nd | 2:00-4:00pm
2:00-3:00
Meet + Greet with

Dr. Christine Wenrick

and First Lady Cynthia Pitts
3:00 Program Begins