Description
Women of ALPFA is the San Francisco Bay Area Chapter's annual marquee event which seeks to empower and develop Latina women as leaders of character for the nation in every sector of the global economy. The theme for this year's event is The Power of Relationships and Networks.
Our Women of ALPFA speakers this year are leaders helping to shape their organizations and provide a voice for our communities within the San Francisco Bay Area. The program includes a variety of educational workshop programming, leadership skill-building, career provoking exercises, inspirational and networking opportunities. We invite you to attend to build your personalized road map that will strengthen your leadership skills as well as professional development.
As an attendee of our WOA 2019 event, you will have the opportunity to engage with vibrant attendees and position your brand. You'll have the opportunity to share your voice in community, demonstrate your commitment to the Latina Heritage and support our mission to empower and develop Latina women as leaders.
We look forward to spending the day with you.
Event Itinerary
2:30-3:00 p.m. - Arrival with registration and networking
3:00-3:05 p.m. - Welcome remarks by Marliz Copado, Vice President of Women of ALPFA
3:05-3:10 p.m. - Kick-off WOA sponsored by Gilead Sciences, Inc
3:10-3:30 p.m. –Trivia Game Icebreaker for a chance to win a prize
3:30-4:00 p.m. - Opening Keynote Speech
by Laura Moreno, Managing Director, New Listings & Capital Markets at Nasdaq
4:00-4:30 p.m. - Workshop #1: How to Leverage a Network for Career Advancement
by Angie Ty, Audit Partner at KPMG
4:30-4:40 p.m. - 10-minute break
4:40-5:10 p.m. - Workshop #2: How to Lead with your Values
by Diana Hernandez, Director of Ecommerce at Method Products PBC
5:10-5:40 p.m. - Workshop #3: How to Manage Powerful Relationships for Success
by Lulu Curiel, Founder of Ivy Advisors
5:40-6:45 p.m. - Meet us at the Terrace for networking and dinner
6:45-7:30 p.m. - Fireside Chat Panel Topic: Living with Intention and Purpose
Moderator: Maria Villaneuva Sessions a Founder of Women of ALPFA
Panelist: Angie Ty, Partner at KPMG
Toni Sprouse, Financial Advisor at Morgan Stanley
Lulu Curiel, Founder of Ivy Advisors
Diana Hernandez, Director of Ecommerce at Method Products PBC
7:30-7:35 p.m. - Closing Remarks from the Women of ALPFA Team
7:35-8:00 p.m. - Final Networking
Speakers: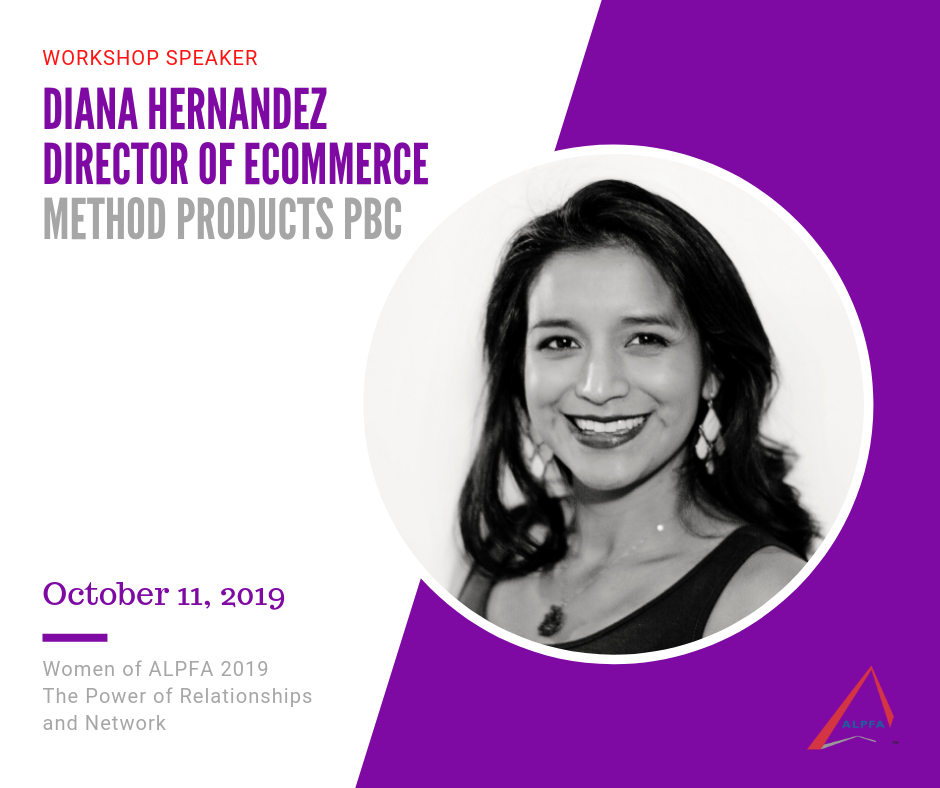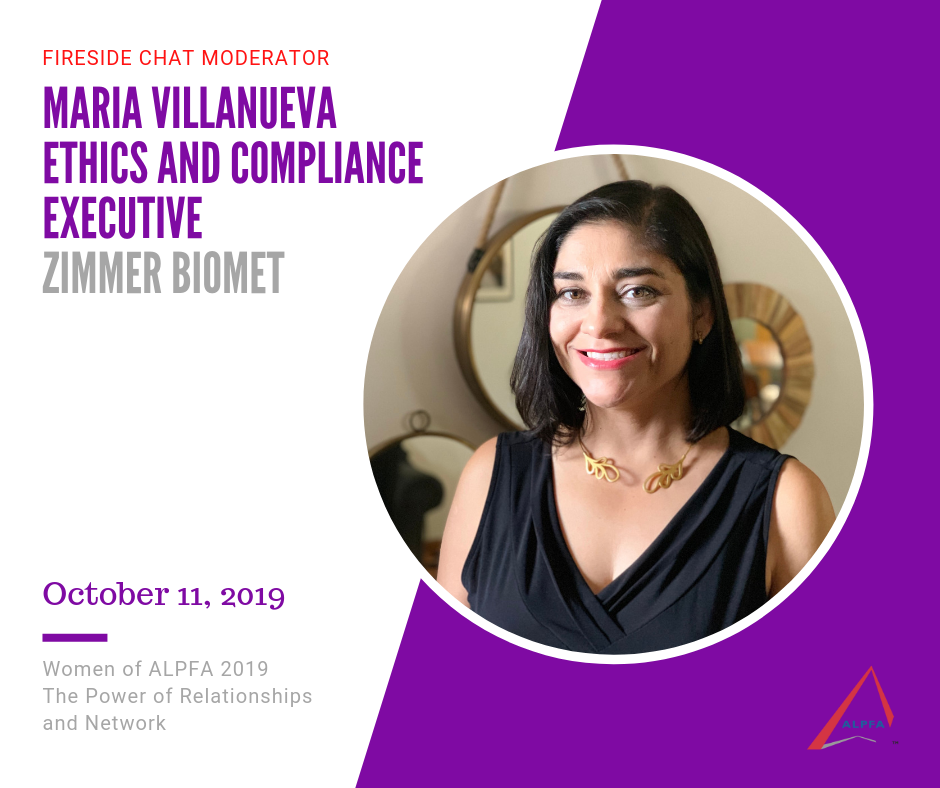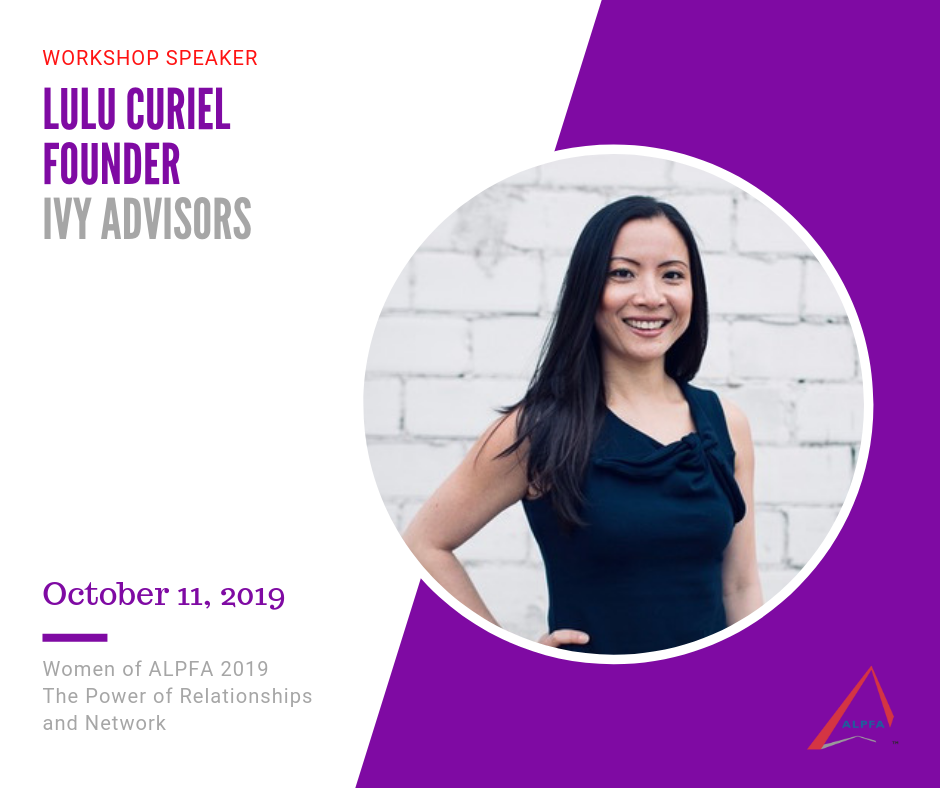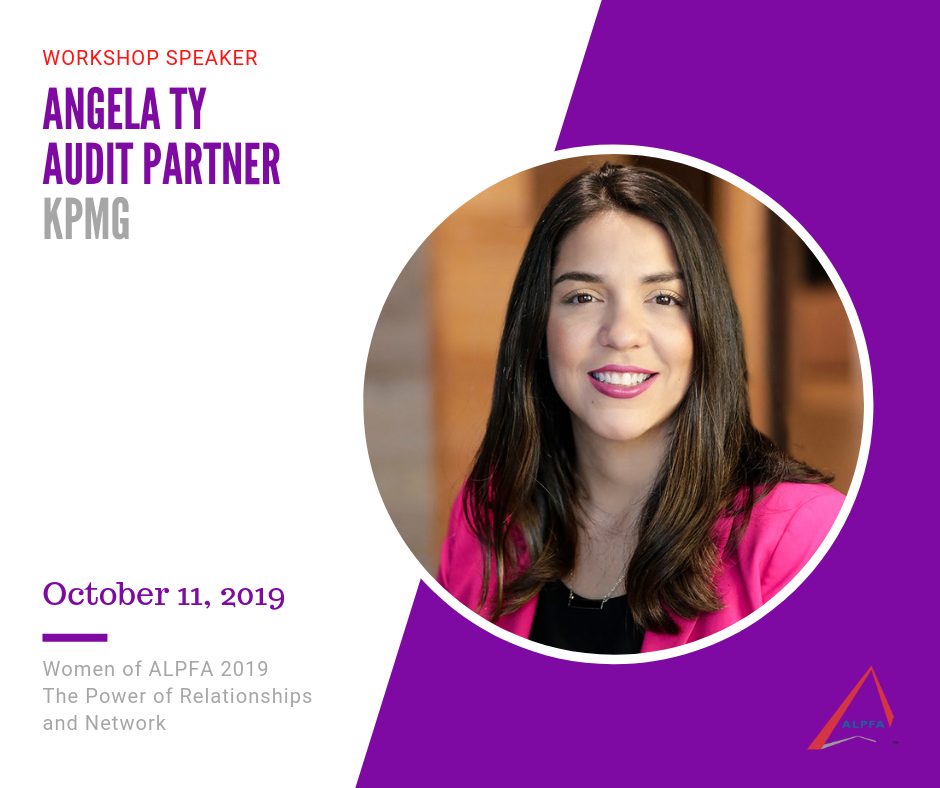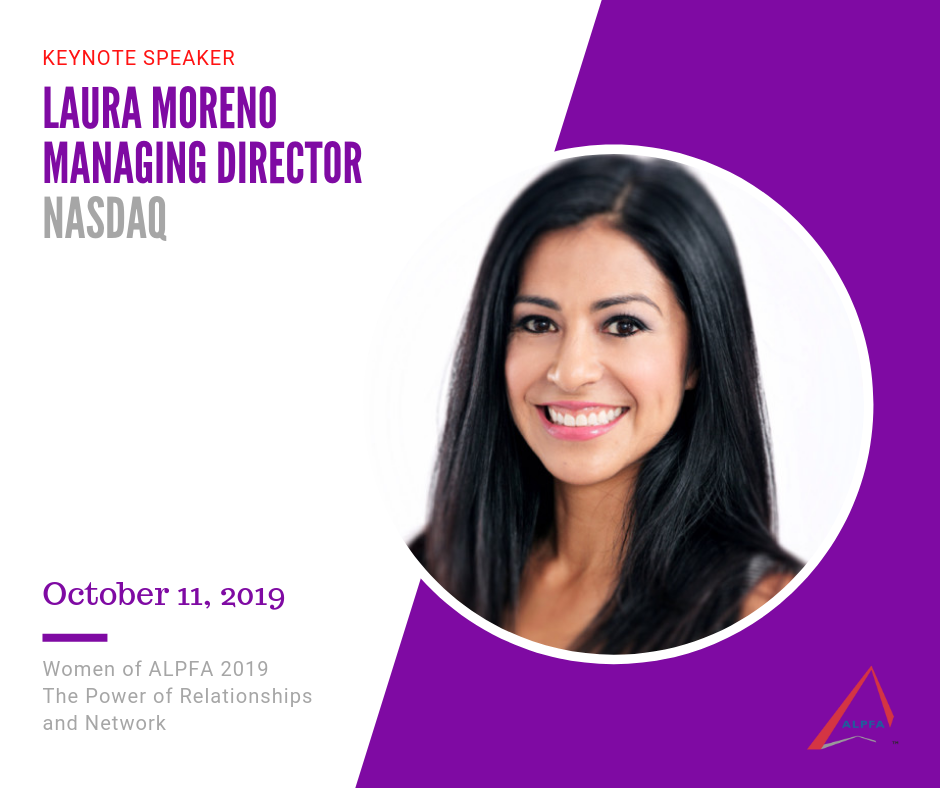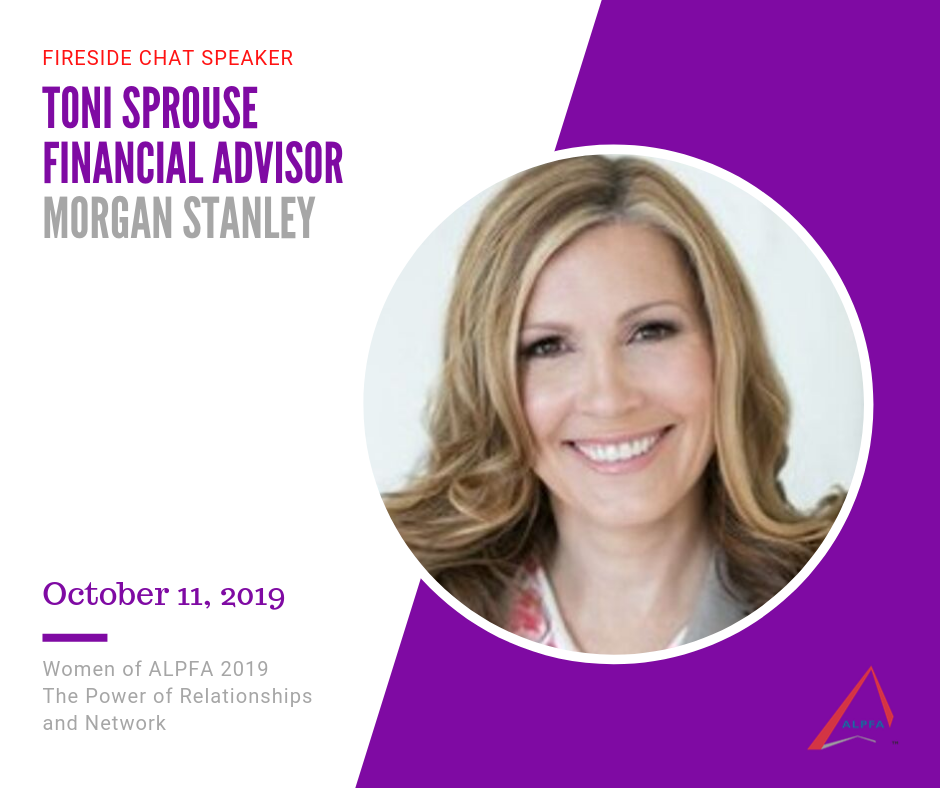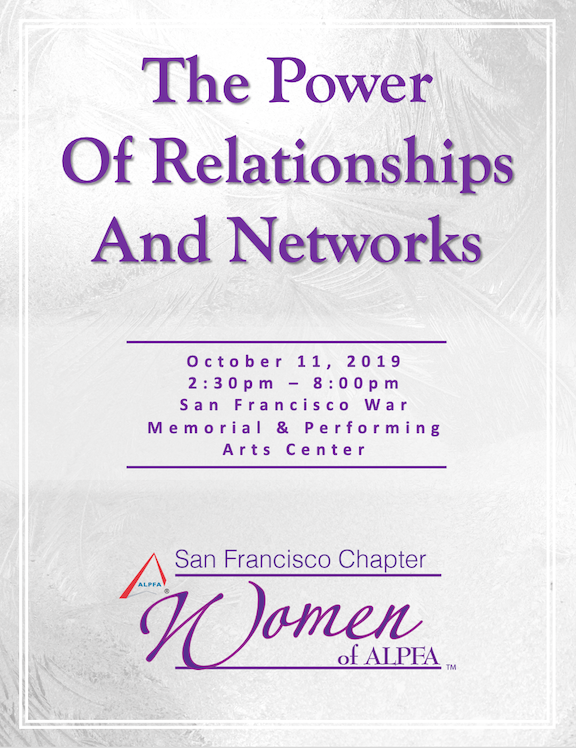 PLEASE NOTE PROGRAM TOPICS AND TIMES ARE SUBJECT TO CHANGE. TICKET PRICE INCLUDES FULL CONFERENCE ITINERARY. This is a non-refundable ticket event.
COAT CHECK WILL BE AVAILABLE
WE ENCOURAGE YOU TO ASK YOUR COMPANY ABOUT THE DIFFERENT WAYS THEY CAN SPONSOR YOU TO ATTEND THE EVENT
FOOD AND NON-ALCOHOLIC DRINKS WILL BE PROVIDED. ALL ALCOHOL PURCHASES WILL BE CASH ONLY
*The Association Latino Professionals For America(ALPFA) and affiliates reserves the right to use any photograph/video taken at any event sponsored by ALPFA, without the expressed written permission of those included within the photograph/video.
A person attending an ALPFA event who does not wish to have their image recorded for distribution should make their wishes known at the registration table, or contact ALPFA at vp

communications@sanfrancisco.alpfa.org

.