Description
Women Like Me are joining Pempeople at Tate Exchange to explore stories of migration with women from BAME communities.
We will be joined by some special guests to openly discuss what community, movement and creativity means for first and second generation migrants.
Women Like Me members will also receive free tickets to the Olafur Eliasson's exhibition In Real Life (limited availabiltiy).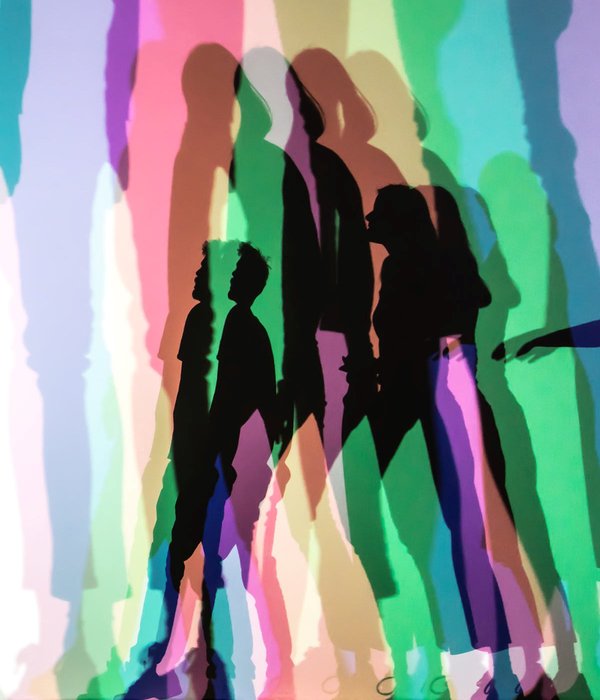 Photo: María del Pilar García Ayensa / Studio Olafur Eliasson © 2010 Olafur Eliasson
Movement has had a massive influence on the local community. It continues to be the foundation for Southwark's multicultural influences and eclectic heritage.

Will the future generations remember the tales of the past ones? Will they share them further?

The event will engage intergenerational voices through a range of creative media. It will function as a continuous inquiry of movement, language and origins. Interactive workshops, open discussions, performances and screenings will uncover stories lost in the midst of the borough's regeneration.

Guest Speakers:
Addul Shiil:
Abdul Shiil is a director at Sahan Cares C.I.C, a care provider specialising in delivering premium care services as well as empowering disenfranchised and low-income BAME members of the community to gain new qualifications within the care industry. As a Co- founding director, Abdul developed the company from the ground up as well as defining company vision, developing innovative market strategies and leading the company to deliver year-on-year growth. Abdul holds a BA in Business with Marketing Management and an MSc in Marketing Communications along with being:
Recognised by the Federation of Small Business and SME National Awards in the Younger Entrepreneur of the year category 2019

Goldman Sachs 10,000 Small Business Alumni in partnership with Said Business School Oxford University

EY Foundation Accelerate Programme Alumni"
Carole Wright:
Carole Wright is a project manager, community gardener, beekeeper, and proud South Londoner from Brixton. Now living in Southwark, Carole dedicates herself to improving the community she lives within. She said, "My family instilled in me the motto 'it takes a village to raise a child'. I've carried that ethos throughout my whole adult life."
For Carole, the importance of leaving a lasting legacy within her community is key. She said "We've lost our local corner shop to the big supermarkets. Houses and flats have been bought up, but sit empty – it's just not right. This is my community and I want to do something about it!" Through her community garden programmes, Carole hopes to unite the community and bring back a sense of neighbourhood spirit back to SE1! She said, "You won't find kinder people than South Londoners. We need to come together and celebrate where we live".
About PemPeople:
Pempeople is a Peckham based non-profit social enterprise with the aim to build capacity for local residents. Career support and professional opportunities are at the core of their practice. They encourage people to empower themselves in and outside of their community. They also help create favourable conditions for locals to develop their ideas and bring those to life. Pempeople are a strong advocate for increasing a deeper understanding of the arts. Working directly with local communities, they particularly support areas affected by greater social and economic deprivation.
About Women Like Me:
The 'Women Like Me' collective is made up of dynamic, like-minded women who are passionate about solving racial and gender inequality issues inside and outside the workplace.
We have monthly meet up sessions in forward-thinking venues across London where we explore different themes and issues using design thinking and sharing our experiences.
In this way, we make it possible to coin out and create opportunity using our stories, experiences and perspectives to facilitate change.