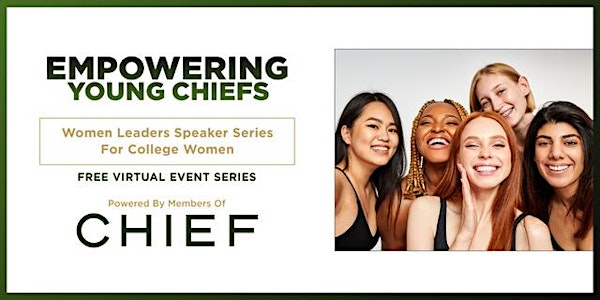 Women Leaders Speaker Series for College Women
Women executives from Chief network will share their personal journeys with college women to empower them to pursue career development.
About this event
In this three-part virtual speaker series, women executives from the Chief network share their personal journeys and learnings with college women ages 18-24. Join us to hear empowering and inspiring stories by our amazing lineup of speakers.
Chief is the only private membership network focused on connecting and supporting women executive leaders. Women executives from Chief network have passion to cultivate the younger generation of women leaders in the world. Through the speaker series, college women will have a chance to listen to personal stories, ask questions, and get inspired from women leaders.
Zoom information will be released prior to the events.