Women INVESTING in Women Presents The Inaugural State of Women Summit

Wednesday, March 8, 2017 from 9:30 AM to 7:30 PM (PST)
Event Details
Women Investing in Women Presents
The Inaugural State of Women Summit VESTED in the Economic Empowerment of Women & Girls
---
WEDNESDAY MARCH 8th, 2017 | WANDERLUST HOLLYWOOD
Women currently control 51% of the wealth in the United States and are estimated to control 22 Trillion dollars by 2020. What does this mean for the innovation economy and the impact economy when women take the reigns in controlling their own finances? Learn from experts who are on the cutting edge of high impact philanthropy and investing both at the micro and macro levels for causes and initiatives uplifting women & girls.
9:30AM Check-in Registration 
10:00AM Welcome - Dena Patton, Founder of Girls Rule Foundation
10:10AM Keynote - "Lighting the Way" Devon Brooks, Founder of Babe Rally 
10:30AM #IAMVESTED - Anu Bhardwaj, Founder of Women INVESTING in Women DIGITAL & The State of Women Institute
10:45AM "Millionaire Brain Yoga"- Session Led By Brandi Veil 
Join Brandi M. Veil, founder of Millionaire Brain Yoga for a session of "innercises" to activate the midbrain and cleanse the poverty mind using wealth mantras. Learn about the portion of the brain that is responsible for creating miracles in your everyday life.
11:11AM   "Full Spectrum Investing & Jedi Entrepreneurship - Finance & The Way Forward For Women" - Kate Mulder 
Business is so much more than what's on the surface. Become a Jedi Master and learn to access the invisible force that gives you a cutting edge.
11:40AM "Money, Power, and Voice in a Digital World" Panel Discussion 
Learn from women who are not only breaking boundaries but developing innovative solutions within traditionally male-dominated professions. Money, voice, and power explores what can and is happening when gender lenses are applied to finance, digital health, and more importantly health care as a whole.  
Moderated by Anu Bhardwaj, Founder Women INVESTING in Women & The State of Women Institute; Panelists include Dr. Jennifer Lang, Co-Founder, CureCervicalCancer.Org; Asa Nordgen, Trice Imaging; Pilar Stella, Founder of Alchemus Capital; Sasha Bezuhanova, Founder of Move.BG 
12:20PM Nutritious Networking Break:  Feed Your Mind, Body, & Soul 
1:15PM // Mid-Day Refresher Meditation Session with Lisa De Narvaez // GUIDED meditation that will re-energize our minds and awaken our souls.
1:30PM  "The Power of Intention In Elevating The State of Women" with Mallika Chopra, Founder, Intent.com
2:00PM "The State of Women Institute - Why Us, Why Now, Why You? Ignite IMPACT with Intentional GIVING" - Dena Patton, Founder Girls Rule Foundation & Betty LaMarr, CEO & Founder EmpowHer Institute
2:20PM "Be The Change" Impact Focused Panel 
Are we moving the needle far enough & fast enough towards reaching gender equality? The panel will celebrate four senior executives from leading organizations who have successfully leveled the playing field for advancing women and girls. This interactive discussion will explore conversations both on what is required further, as well as what has been working as we all do our part in creating more equitable and diverse institutions.
Moderated by Iman Oubou, SWAAY Media; Sarah Pendrick, Founder of GirlTalk Network; Evelin Weber, Founder of NARRA LIFE; Rania Hoteit, CEO of ID4A Technologies; Heather Mason, Founder, SureFire Girls 
3:00PM Stretch Break
3:15PM "Women and Finance: The New Frontier of Feminism"
Women have come into more wealth at unprecedented levels while the largest generational wealth transfer to women, in history, is on its rise. Hence a new frontier for feminism has emerged - one that guided by wealth, power and how we chose to leverage both as we advance equity for both women & millennials.  
Moderated by Jacki Zehner, Chief Engagement Officer, Women Moving Millions; Panelists include Cynthia Nimmo, Chief Executive Officer, Women's Funding Network; Sarah Middleton, Executive Director, PIMCO Foundation; Anu Bhardwaj, Founder of Women INVESTING in Women DIGITAL & The State of Women Institute 
4:00PM:  "Women INVESTING in Women" - Finance Focused Panel Discussion
Listen to our 4 Panelists share how they invest their personal wealth, invest as angels, venture capitalists, and crowd-funding platform. Topics will range from micro-investing to launching and engaging in macro-investment platforms.
Moderated by Michelle Jaffee, Host on The State of Women Radio Network; Panelists include Robyn Ward, Principal, Fast Forward; Sasha Bezuhanova, Founder of Move.BG;  Delilah Panio, SheEO L.A./Founder of Stilletto Dash; Audrey Jacobs, Founding Partner, Our Crowd 
4:45PM  "Voice For The Voiceless: Solutions For Increasing Gender Parity & Gender Equality" 
The advancement of women is the greatest challenge of our 21st century" given that no country has fully achieved gender equality. This interactive session will bring together experts from government, media, business, and academia to debate best practices and cross-cultural learnings on what it means to truly INVEST in women, effectively.
Moderated by Avery McCall, Host on The State of Women Radio Network; Panelists include Kuoth Weill, Starr of Hollywood Film "The Good Lie"; Christen Lien, musician, story teller and activist; Madeline Di Nonno, Geena Davis Institute for Media; Melanie Chandra, Hollywood Actress & Co-Founder of Hospital for Hope; Cristina Escobar, The Representation Project  
5:30PM Networking Break
6:00PM Christen Lien Special Performance, "BE THE LIGHT" Candle Lit Together Circle Facilitated by Lisa De Narvaez 
The Inaugural State of Women Vision Quest & Together Circle will be led by artist/musician Christen Lien and Lisa De Narvaez. Through interactive conversation and music, we will invite you to invest in to a collective vision for empowering and elevating women, millennials, and girls of our world today.
---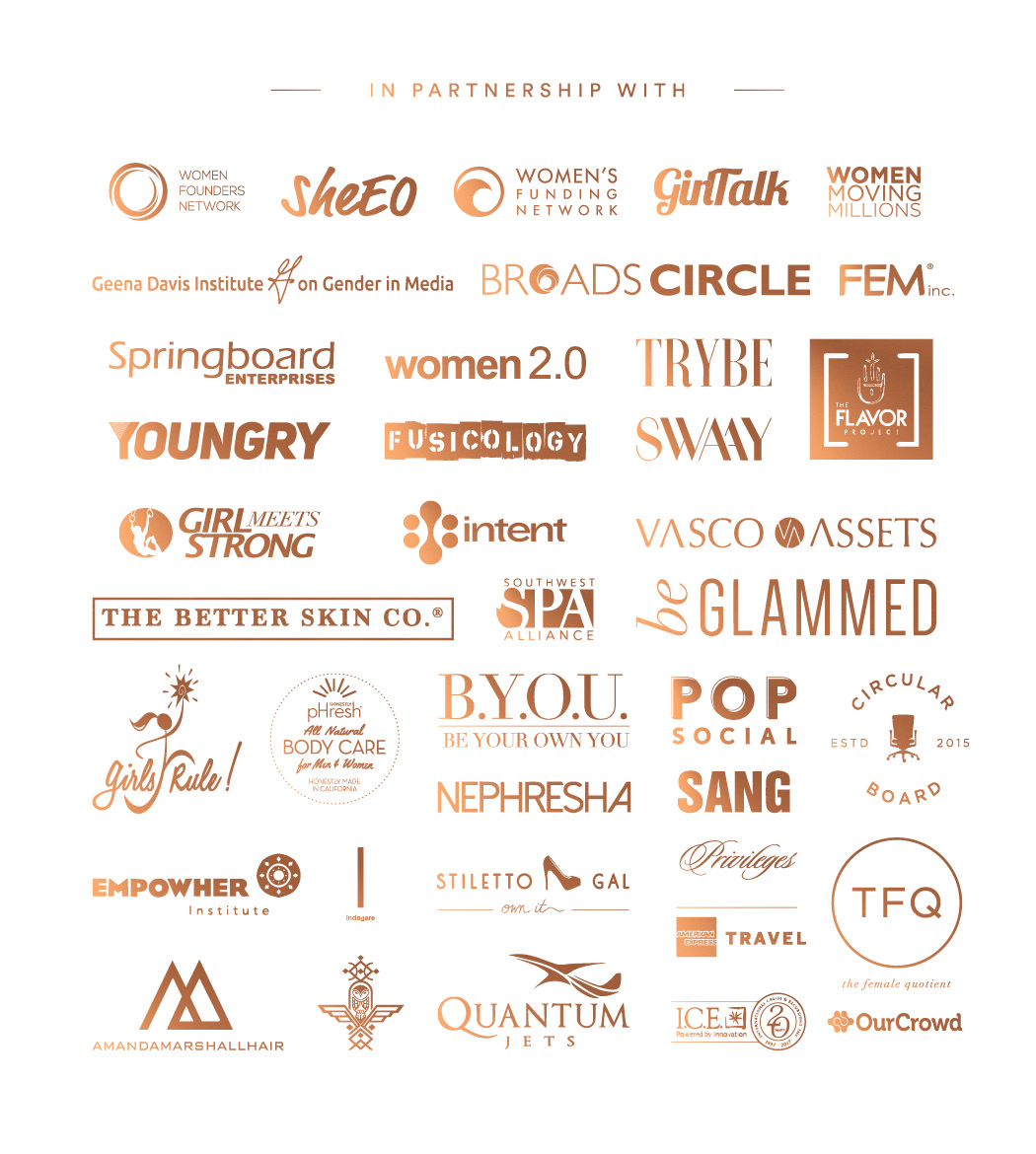 When & Where

Wanderlust Hollywood
1357 Highland Avenue
Los Angeles, CA 90028


Wednesday, March 8, 2017 from 9:30 AM to 7:30 PM (PST)
Add to my calendar
Organizer
Launched in December 2014, WIIW Digital includes over 1,000,000+ followers on FaceBook across 120 countries; the "Women INVESTING in Women and Girls" Radio show on Voice America Kids/Podcast Series on Apple ITUNES, The State of Women Radio Network in partnership with Star Worldwide Network, and the WIIW Global Summit & Women in Private Equity Roundtable Series, which took place in New York City, Stockholm, Johannesburg, San Diego, Scottsdale, Muscat, Singapore, Phoenix, Vienna, & Ankara.