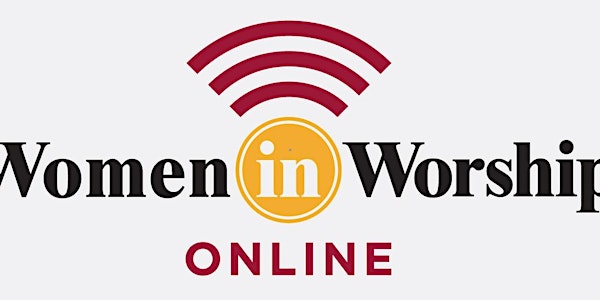 WOMEN IN WORSHIP ONLINE BIBLE STUDY FALL 2019
When and where
Location
ONLINE Mobile, AL 36691
Description
You've seen the social media posts! "Christians" are losing their faith!!! What is that all about? What does the Bible say about losing faith? What is the responsibility of female Bible study teachers to those who are entrusted to us? James 3:1 says, "Let not many of you become teachers, my brethern, knowing that as such we will incur a stricter judgment." Also see 1 Timothy chapter 1. https://www.biblegateway.com/passage/?search=1+Timothy+1&version=NASB
My (Alicia) responsibility is to explain the Scriptures, in the power of the Holy Spirit, obeying the primary principle of hermeneutics, along with the prayer that the Holy Spirit will bring divine understanding and transformation to your life. At WIWO, we study the Scriptures! No wasted time.... Just the Scriptures. So if you're looking for a Bible study, where the pure meat of the Word is discussed, you are in the right place. We believe the Spirit of God has led you here, and we are looking forward to sharing in the Word and IN WORSHIP with you! Welcome! -Alicia
Please share this link with your friends! We believe that friends who study the Word together, stay together! :)
Register once, for the nearest date, and you're in for them all.
Welcome to WOMEN IN WORSHIP Online Bible study - FALL 2019 - EZRA - NEHEMIAH - ESTHER!
The WOMEN IN WORSHIP BIBLE CONFERENCE team and I are glad you're here!
We will embark upon 3 books of the Bible this fall, Ezra, Nehemiah, and Ester. These Precept Upon Precept, in-depth studies, chronicle the lives and conflicts of ordinary men and women who faced overwhelming situations, charged with fear and fraught with discouragement. Yet they come out the winners! And you can too! These studies will take you directly to the Word of God, where you will learn principles for life and worship which will enable you to conquer fear and overcome discouragement.
The fall study, is three short Precept Upon Precept studies, Ezra, Nehemiah, and Esther. The study will begin on Tuesday, September 3, 2019, and will last for approximately 13 lessons.

So here are the materials that you will need.
1. Workbooks
2. Headphones - You will also need headsets with a talk back mic. Many iPhones today come equipped with these. Nevertheless, if you need headsets, here is a link to some really good ones. YOU MUST HAVE A HEADSET IN ORDER TO PARTICIPATE IN THE CLASS. https://www.amazon.com/Mpow-Microphone-Cancelling-Lightweight-Headphones/dp/B06XWG12QS/ref=sr_1_6?ie=UTF8&qid=1550441934&sr=8-6&keywords=headphones+with+mic

3. 3" 3-ring binder
4. Erasable, colored pencils.
5. Paper for taking notes and a writing utensil.
After registering for the fall ONLINE BIBLE STUDY class, you will begin to receive an E-mail prior to class reminding you of Tuesday Bible study. E-mail is the official way of communicating with the class.
There will be a secret Facebook Group and group texting through REMIND. Details regarding these will happen in the ZOOM room and within the class syllabus.
So for now, just get yourself and your friends registered for fall study. Get your workbooks and headset. Look for E-mail Tuesday afternoon, September 3, and join me in the ZOOM room weekly at 6:15CST.
LOOKING AHEAD!!!!
Looking ahead, the Annual WOMEN IN WORSHIP Bible Conference will be held on January 17-18, 2020, in Fairhope, AL. Our SIGNATURE EVENT - WOMEN IN WORSHIP HIGH TEA is at the Grand Hotel and the conference is at FBC Fairhope! Our theme - Impacting the Culture with Christ!
We welcome our very special guest, author and psychology professor at Missouri Baptist University, Dr. Holly Brand! "Holly" is author of Christ & Culture, the book we used this past summer at our GNOSIS SUMMER CAMP. Dr. Brand shares the Women IN Worship passion of Helping Women Worldwide Cultivate a Biblical Worldview. Welcome Dr. Holly Brand! https://www.drhollybrand.com/
Alicia will share core concepts of worship from her doctoral thesis, regarding how women's ministry can and should impact the culture with Christ. Alicia will examine mistakes that are made in women's ministries, and will offer biblical prinicples that will help women guard their heart against cultural inconsistencies with Scripture. Alicia will also offer core biblical principles of worship which empower women to impact the culture with the message of Jesus Christ. http://aliciawilliamsongarcia.com/
Women IN Worship BIble Conference is always life-impacting because it is all about bringing Christian women together around the Word of God. Registration will be here on Eventbrite! In the meantime, please sign-up for our E-blasts in order to get updates regarding the conference and more ministry from IN Worship. http://inworship.org/
We hope to see you and your church, your friends, your family, your Bible study group at WOMEN IN WORSHIP BIBLE CONFERENCE, and this fall at WOMEN IN WORSHIP ONLINE BIBLE STUDY!