Description
Join us for our 2nd annual Women in Wine event with Washington State Wine Commission and Ellevate.
This year's panel will cover everything from the vineyard to the glass. These local women have done it all from winery management to winemaking and distribution.
The State of Washington is the 2nd largest premium wine producer in the United States, with over 900+ wineries, of which ~7% have female winemakers. While women are still a minority in the industry, our State is proud to have women making an impact on this global industry across all fields ranging from viticulture to winemaking to being a winery owner or a sommelier.
Ticket includes wine tasting and heavy appetizers.
MEET OUR AMAZING PANEL: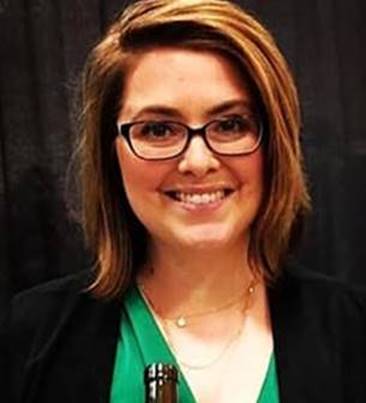 Hilary Sjolund
Acclaimed winemaker, Hillary Sjolund, found her passion for wine while attending UC Davis and working at wineries in both California and Washington. Intent on making her own Washington wines, she started her own winery brand, Sonoris Wines, in 2011 using grapes from the Red Mountain AVA and other select vineyards throughout the Columbia Valley.
In addition to launching her own brand, Hillary continues to work as a winemaker for Charlie Hoppes at Wine Boss, a custom crush facility in Richland, WA where she also produces Sonoris. She is responsible for fermentation management of 40,000 cases of wine annually, representing over 20 Washington wine brands. Hillary also consults for several independent producers in WA state.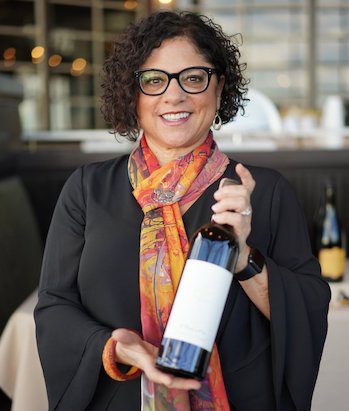 Jamie Peha

Jamie Peha has worked in the wine, food, and hospitality industries since obtaining her degree from WSU in 1978. Jamie has a solid track record of growing events, she helped to build Taste Washington into a nationally recognized three-day event and grew the Seattle Wine and Food Experience into a profitable, two-day event that she later sold to Seattle Magazine. Most recently, Jamie has grown the Auction of Washington Wines (AWW) Private Barrel auction from eight lots five years ago netting $32,000, to raising over $250,000 last year.
This deep business and wine industry experience has led Jamie to her current role as the interim Executive Director for AWW, which was recently named in the top three wine charity auctions in the U.S. by Wine Spectator.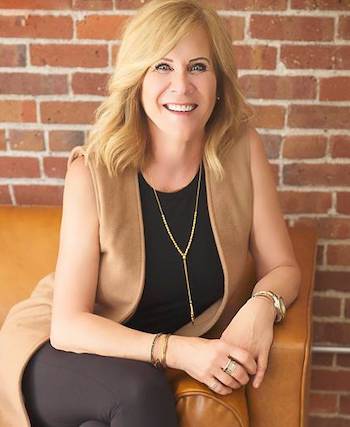 Lisa Kendall
Founder of Kendall Farms, Lisa Kendall was born and raised in Washington. Her father is one of the state's original wine grape growers. In 2004, life threw Lisa some unexpected lemons. She did what she does best. She decided to make lemonade, not just any, but the best lemonade (hypothetically speaking). Other local farmers and wineries started hearing about this new idea she had come up with and wanted her help selling their grapes and wine too. 16 years later she has grown her small roadside lemonade stand (again hypothetical) into an international, multimillion dollar, woman owned business. Today the business is still run by Lisa and her daughter Carra Elliott.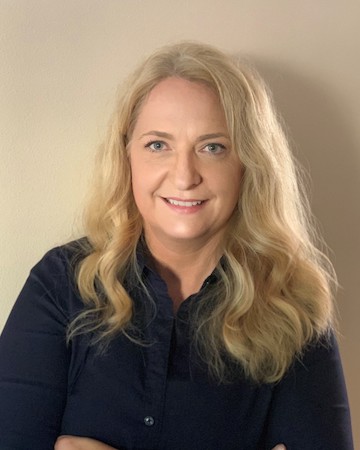 Alexandra LaFontaine
Alexandra LaFontaine, who joined Ste. Michelle Wine Estates in 2003, is the International Trade Relations Manager. Focused on overseeing the Export Porgrams for Ste. Michelle Wine Estates, she wears many "hats" and also manages marketing and planning efforts for the more than 70 countries to which SMWE exports to. Her and the Exports team's efforts make the wines of Chateau Ste. Michelle and Columbia Crest one of America's best distributed American brands around the world.
Alexandra was first introduced to wine during an internship in Florence, Italy where she lived with an Italian host family who owned a vineyard and produced wine.
Moderator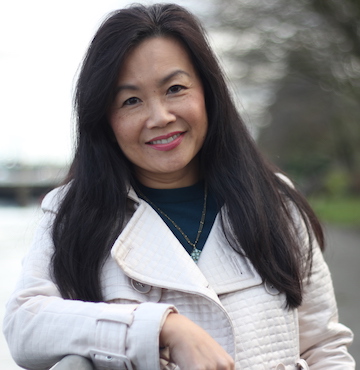 Josephine Cheng
Fourteen-time Emmy winner Josephine Cheng has been a reporter, host and producer for more than 20 years. She covered daily and health news for KOMO-TV, then traveled throughout the Pacific Northwest and several continents reporting feature stories and specials for KING-TV's Evening Magazine. She hosts Council Conversations for the Seattle Channel. At KCTS 9, Josephine has hosted the personal finance show About the Money, produced arts documentaries and the award-winning Golden Apple Awards, which spotlights outstanding teachers. In addition to her Regional Emmy Awards, Josephine has won several national awards from the American Federation of Women in Television, the Asian American Journalists Association and the Society for Professional Journalists.