Location
Sheraton Lincoln Harbor
500 Harbor Blvd.
Weehawken, NJ
Description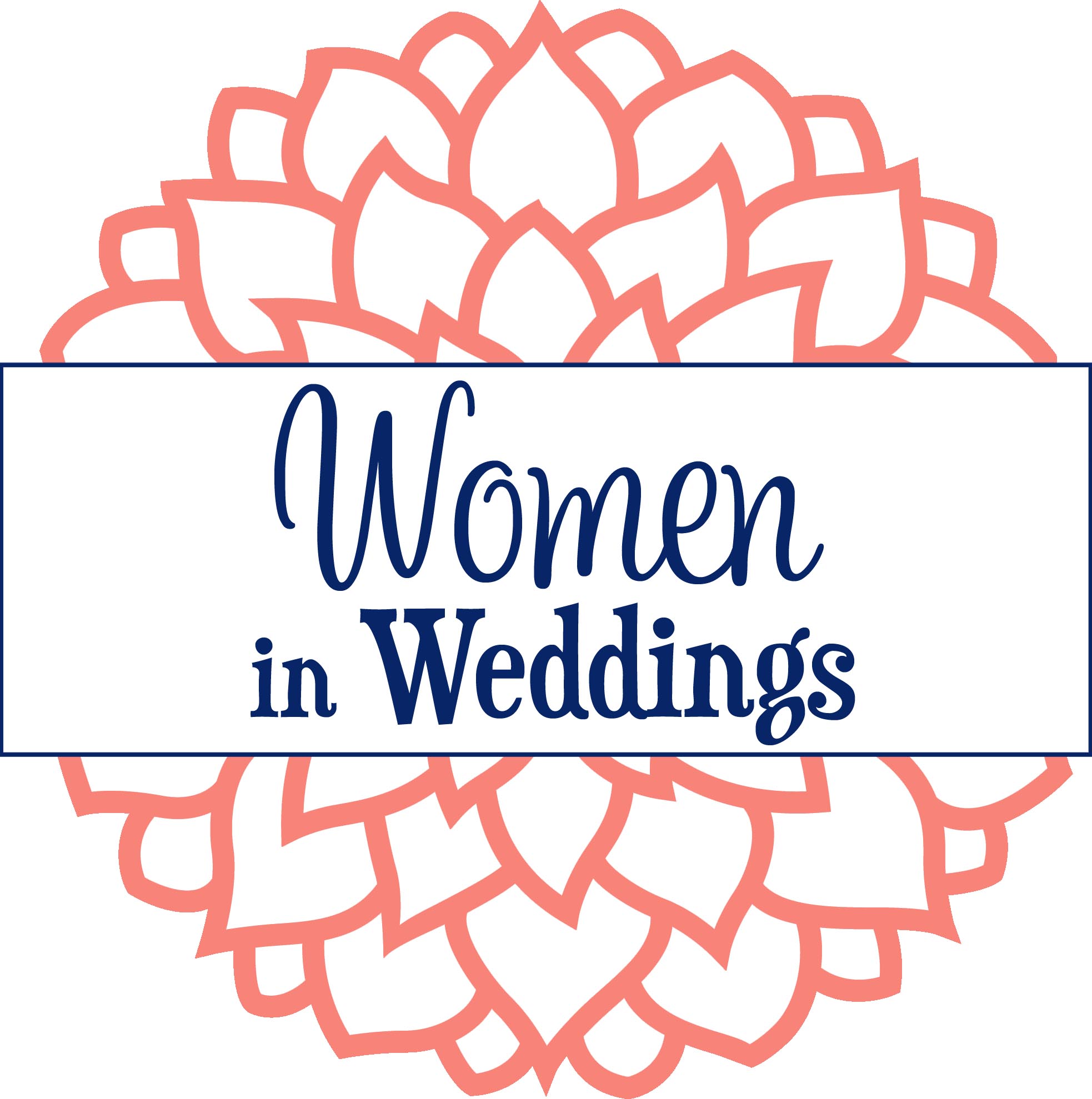 Women In Weddings Conference
June 13, 2013
We invite you to join some of the most inspiring women in the wedding industry on Thursday, June 13th, 2013, at the Sheraton Lincoln Harbor in Weehawken, NJ. This educational event will not only inspire you as a wedding professional, but also give you the opportunity to connect and network with leading women in the wedding industry.

The Women in Weddings Conference, which takes place from 8:30AM - 1PM, will be an event you do not want to miss. The speakers and panelists are women who are passionate about life and making their businesses work every day - despite fulfilling roles outside of their businesses such as wife, teacher, mother, and more.

The half-day conference, which is easily accessible from NYC and surrounding NJ cities, includes a light breakfast, lunch, 4 breakout educational sessions, and a rich, informative panel discussion. There are also plenty of surprises and treats for all attendees!
Net proceeds of this event will be donated personally by the event organizer to Wish Upon A Wedding NJ chapter, a non profit organization that grants weddings to couples facing terminal illness and serious life altering circumstances.
**Limited sponsorship oppportunities available. Contact womeninweddingsconf@gmail.com for information**
Schedule (Subject to change):
8:30-9 AM- Registration
9 AM - 9:30 AM- Opening Remarks and a light breakfast
9:30 AM - 10:15 AM- 2 simultaneus Breakout sessions
10:15 AM- 11 AM- Panel Discussion and Snack sponsored by LUNA BARS
11 AM - 11:45 AM - 2 Simultaneus Breakout Sessions
11:45 AM - 12 PM - Break, networking
12 PM- 1 PM - Luncheon and a Toast to Women doing big things!
Workshops (Attendees will choose 2 of the 4 space permitting)
"How a perfect head shot can help promote YOUR business" with Veronica Yankowski discusses how to choose the right photographer for your head shot to help you feel comfortable and gives you tips on ways to brainstorm about your image and how to prepare to choose a style that represents your brand. Whether it be for your business cards, social media or website, you are your brand and the images your use will attract a certain clientele. Are you currently attracting the clientele you desire? Are you being taken seriously in your profession? Learn how the right photographer, the right look and proper communication can bring you the desired results.

"How to Use video to get past the price question" with Ariane Fisher
Learn how Ariane has driven up sales and engagement with her clients through use of that 5 letter dirty word - V.I.D.E.O. In this workshop you will learn:
why video can help you connect with potential brides

3 simple ways to engage potential brides with video

the right way to use video on your blog
"Take this to the Bank : Business Blogging Matters!"
M. Shannon Hernandez, The Writing Whisperer, is all about blogging for businesses. She teaches her clients how powerful blogging gives you voice, vibrancy, and visibility online. If you have a business, blogging is one sure-fire way, when done correctly, that will help you stand out among the noise of the internet crowd. Blogging also helps define your personal brand, which is highly important in business. During her 45 minute break-out workshop, Shannon will teach you why your voice matters in business blogging, how to blog effectively and efficiently, how to build a tribe of loyal followers, and why (and how) you must be promoting your blog via social media networks.
"DIY PR For your Women-Owned Business!"
Are you trying to navigate your way around PR? Seasoned communications and PR expert Inna Shamis Lapin will share useful DIY industry tips and tricks.
You will learn how to create an image and tell your story

What ingredients are needed inside of a press kit,

Why a pitching strategy is crucial,

How to leverage your media and more!
Panelists and Speakers(subject to change):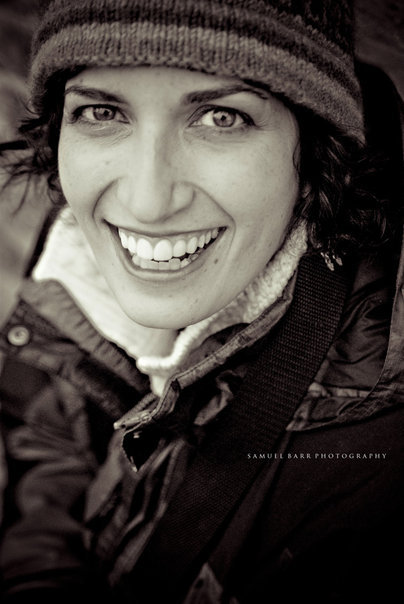 Ariane Fisher- Founder of Storymix Media
Ariane Fisher is the Co-Founder of Storymix Media, a fun alternative to the traditional wedding video. She is an Apple Certified Professional Video Editor who has been featured on ABC evening news in Chicago and published in Wedlock magazine, Crain's Chicago Business, WeddingMBA and Rangefinder Online. Storymix participated in the Capital Factory Incubator program in Austin, so she developed a deep appreciation for the cool 95 degree summers in Chicago. She studied mechanical engineering at Stevens Institute of Technology and was an Engine Design Engineer at Ford Motor Company.
--------------------------------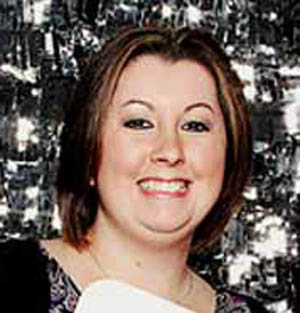 Cherin Szul - Wedding Artisan
Cherin Szul began Customized Wedding Creations in March of 2007 when planning her own wedding. Since then she has created over 2,000 unique pieces for weddings and events all over the world and has created several pieces for famous clientele as well. She has been able to manage Customized Wedding Creations on her own, with occasional help from her husband, while maintaing a full-time teaching job and becoming a mother to her almost two year old daughter.
-----------------------------------------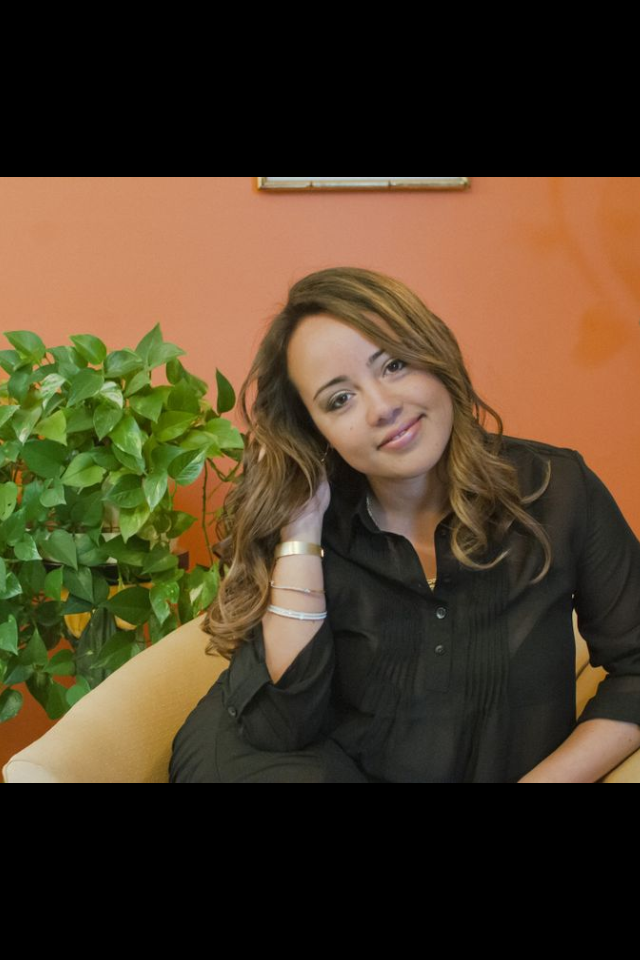 Gabriela Salamanca- CEO and Lead Designer of No Limit Events
Gabriela Salamanca is the Chief Executive Officer and Lead Planner/Designer for No Limit Events, a chic and sophisticated wedding/special events firm located in the Northern NJ area. A winner of WeddingWire's Bride's Choice Awards two years in a row, her work and contributions within the special events industry have been featured in various media, blogs and publications that include Grace Ormonde. Like any of her clients or customers would demand, she believes each deserves only the best by utilizing a solid understanding of customer satisfaction and service. Put simply, she and her firm believe in exceptional quality over quantity.
-------------------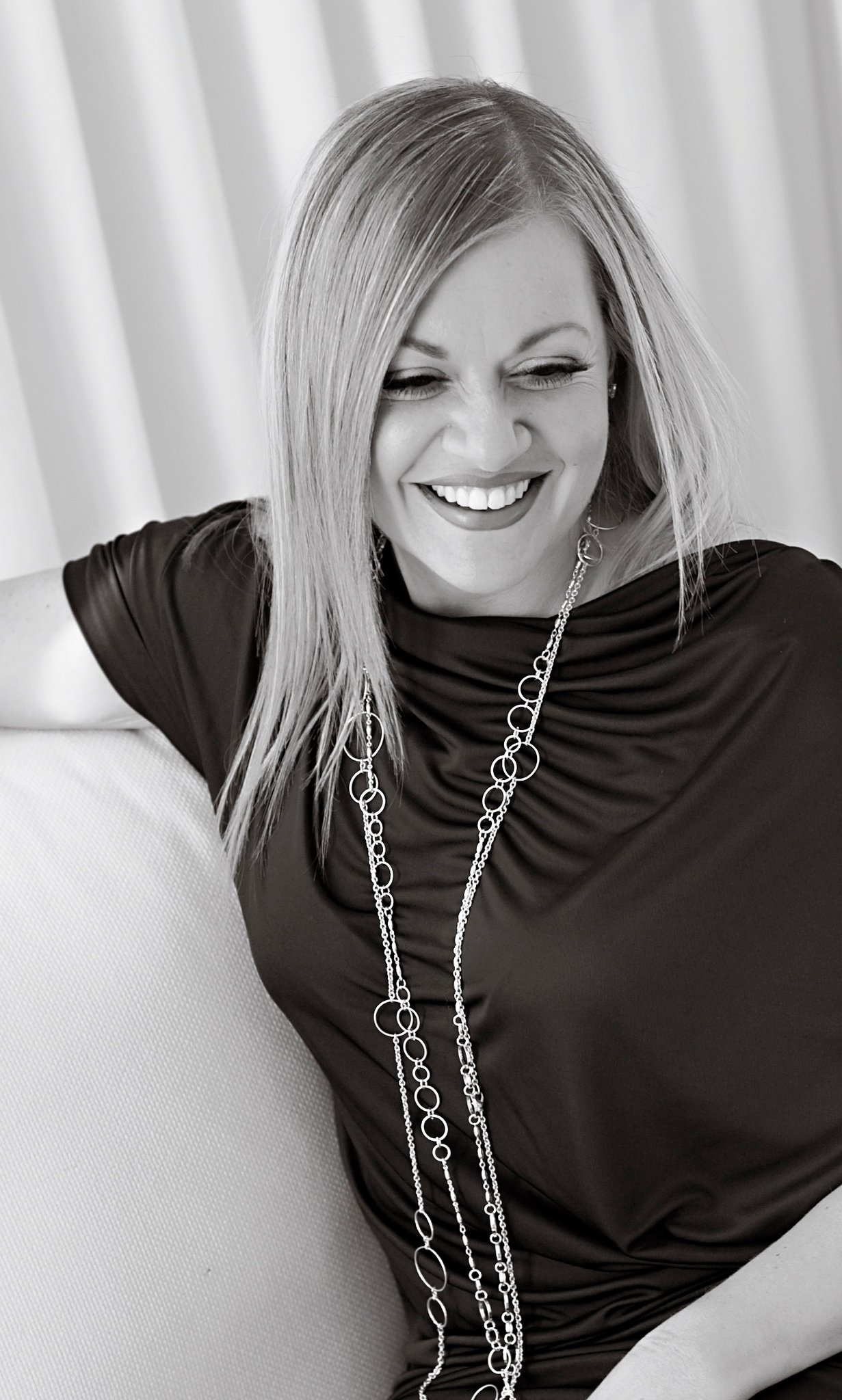 Inna Shamis Lapin- Communications Specialist - CEO/Founder of AvantGarde Communications Group
Inna Shamis Lapin is a communications specialist with nearly 18 years experience in Public Relations, Marketing Communications, Business Development and Client Management - working with some of the world's most recognized brands like Vogue, Elle Décor, Elizabeth Arden Red Door Salon & Spa, CBS, Planet Hollywood, Hilton Hotels, Splenda/Johnson & Johnson, Danskin, Sprint PCS, Trident, Dentyne, Bubblicious, Cadbury Adams/Cadbury Schweppes, Crunch Fitness and Cendant.
She is a passionate educator and connector, and is often invited to speak and comment about the PR, marketing and media industry, and its changing landscape. Inna has been featured in a number of media outlets, is an author of Big Bold Business Advice from New Jersey Women Business Owners, and currently sits on several Boards of Advisors as the Public Relations Chair.
--------------------------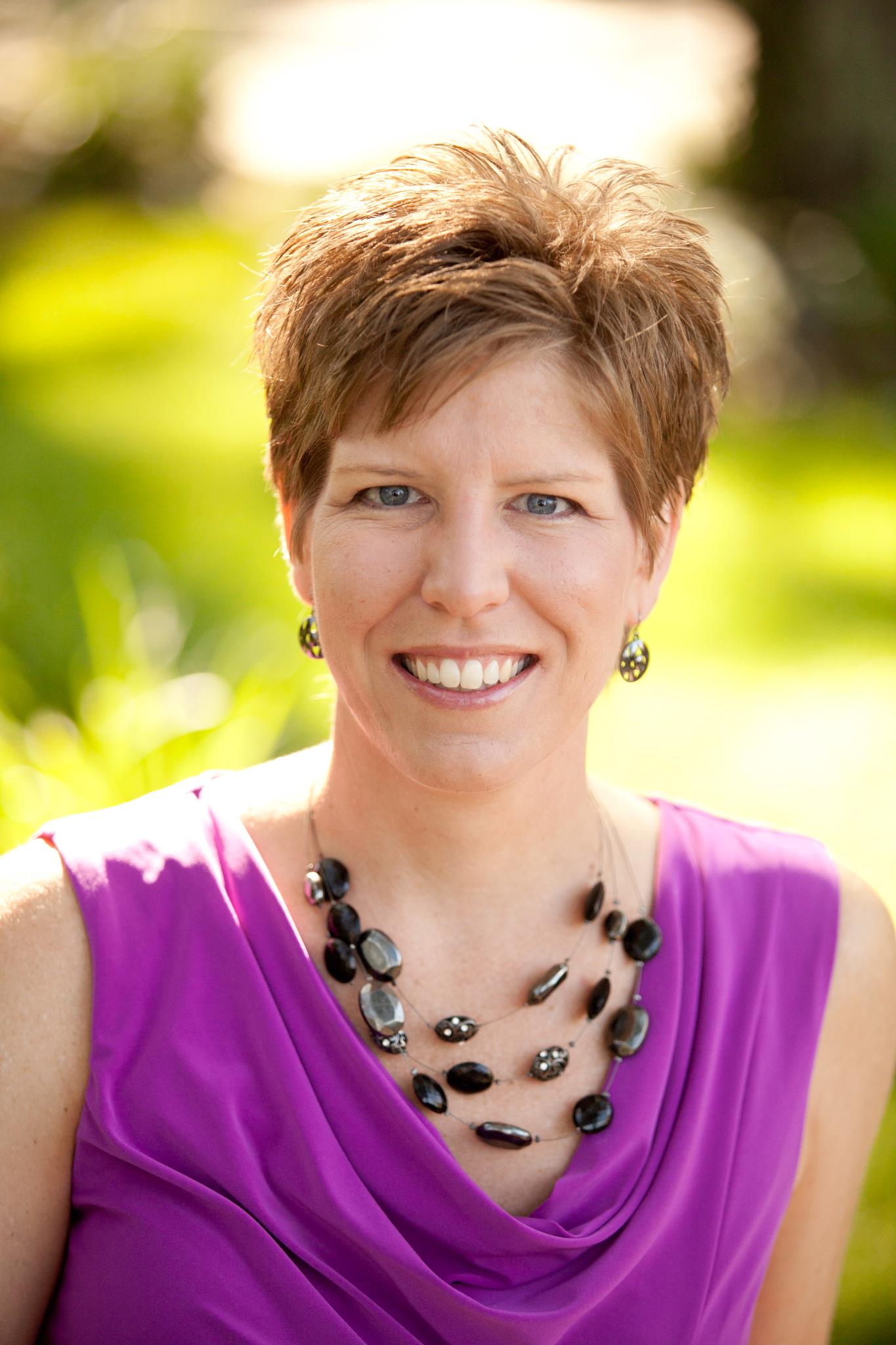 M. Shannon Hernandez- The Writing Whisperer
M. Shannon Hernandez has been passionate about writing and teaching others to write from a very early age. As owner of The Writing Whisperer, her specialty lies in coaching and motivating clients to hone their writing skills, particularly in non-fiction and business writing. She coaches others to live by the following words: "Find Your Voice. Fuel Your Spirit. Write Your Journey."
-----------------------------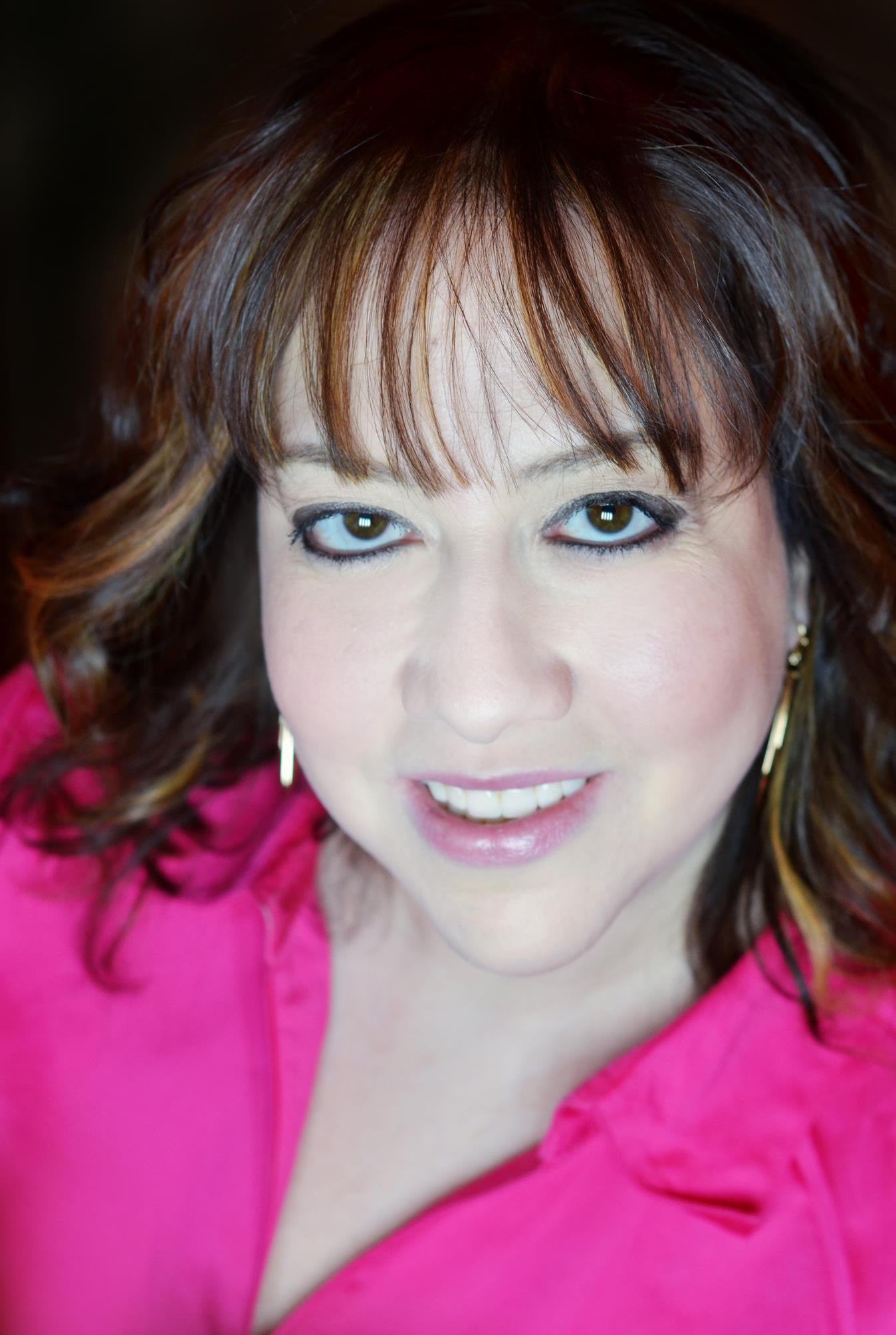 Marni R. Gold - Educator, Event Producer, and Event Industry Networking Diva
Marni Gold is a Master educator and small business consultant who helps
entrepreneurs gain confidence, speak with authority, and sell their services and
products with confidence. Her multi-faceted background as a professional performer,
educator, and entrepreneur contribute to both her success as a coach, as well as a
thought leader and voice for change in the Events industry.
-------------------------------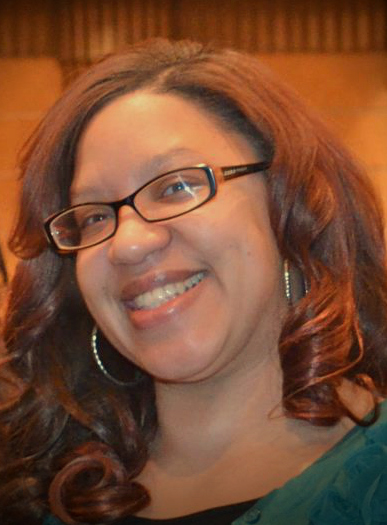 Randi Martin -Wedding/Event Planner
Randi Martin is the owner and chief event planner at Always Fabulous Events. Since the birth of AFE in 2006, Randi has created gorgeous, swanky, and indulgent events celebrating all types of occasions. Her dedication, enthusiasm, and spirit are exemplified in every aspect of her business. She is the Vice President and a founding board member of the Philadelphia chapter of Wish Upon a Wedding, the first national non-profit organization that provides weddings and vow renewals to couples facing terminal illness and serious life altering circumstances, regardless of sexual orientation. In addition to her private services, Randi also exhibits her expertise onstage at bridal shows, shares her experiences with aspiring event planners, and facilitates wedding workshops in the Philadelphia area.
------------------------------------------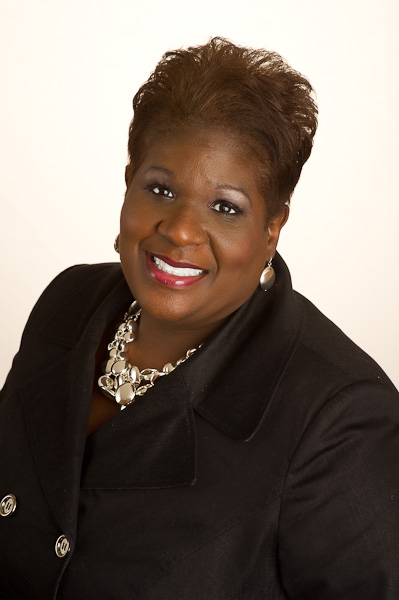 Tiffany Chalk- Creative Director/ Event Planner
After over 15 years of working in the spa industry, Tiffany made the decision to follow her passion of event planning in 2007 She introduced herself and the business to the community by hosting EFY's first annual 'Girls' Night Out…Shop to Stop' fundraiser to benefit the March of Dimes. Since then, Tiffany has become one of Delaware's most sought-after event planners.
What sets Tiffany apart from her contemporaries is her distinctive ability to go beyond her clients' expectations without compromising style and sophistication, even with the most modest of budgets. Her savvy business acumen proves to be an asset in contract negotiations; and, her charismatic demeanor ensures that her clients have an enjoyable experience throughout each step of the planning process.

In addition to being an entrepreneur, Tiffany is a loving wife, mother and fashionista with a penchant for designer handbags. She is currently pursuing a degree in Business Management from Wilmington University and participated in Temple University's Event Leadership Program. She continues her professional development by attending industry conferences, trade shows and seminars. In her spare time, Tiffany volunteers for several charitable organizations such as March of Dimes, Breast Cancer Coalition, and Kind to Kids.
Tiffany is also an active board member of the Delaware Healthy Mother & Infant Consortium, co-chairing the Prevention and Education sub-committees.
--------------------------------------------------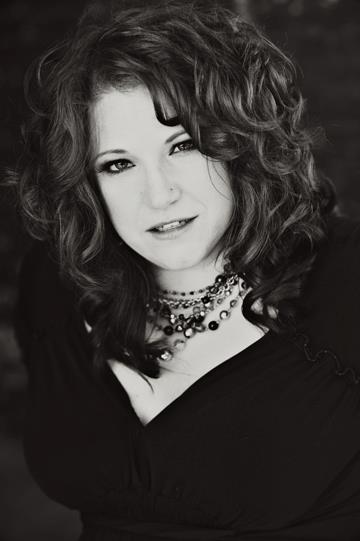 Veronica Yankowski- Award Winning Photographer and Photography Educator
Veronica L. Yankowski has been a professional photographer for 17 years. Most of that time has been dedicated to photojournalism by working with several of the top news organizations in the area including The Associated Press, The Star Ledger, and The New York Times. She has been honored with over 20 awards for her work from such organizations as the New Jersey Press Photographers Association the New Jersey Press Association and the Suburban Newspapers of America. Her most heralded works include her pictorial essay on the aftermath of September 11th and her collection of environmental portraiture.
After the tragedy of September 11th, 2001, she went to New York City to photograph the aftermath of the disaster. Accompanied by two Port Authority Officers, she was escorted to Ground Zero to photograph what was left of the World Trade Center and to document the work of police officers and firefighters working 24 hours a day in search of survivors. This essay along with her other more artistic works found her a publishing contract. Muse Productions published the book "Dialogue 3″ in 2002. This led to exhibitions of her work across the state at such venues as The Strand Theater in Lakewood, NJ, the Monmouth Beach Cultural Center, Monmouth Beach, NJ, and the Rutherford Public Library hosted her 911 ten year anniversary exhibit in Sept. 2011. Most recently she was part of a juried exhibit at Image City Gallery in Rochester, NY, in Nov. 2012.
In 2003, Chiarascuro Photography was born, which blended a dramatic, journalistic style with a creative, artistic flair. Veronica traveled to the location of your choice and offered unobtrusive photography of children, families, maternity and events. She was known for her soulful portraits that really displayed personality!
Veronica has been a continuing education Photography instructor at Brookdale Community College, Lincroft, NJ, since 2008. She primarily teaches courses on how to better use your DSLR camera, but she has added specialty on location courses, iphone photography and portraiture classes to the repertoire. Her students praise her fun and casual approach and her classes are almost always sold out.
In March 2012, Veronica launched her new re-branded company VeroLuce Photography. Deciding it was time to take her photography to a new level, Veronica changed the name of her business to something that was more representative of "her." She has teamed up with partner David Pun to offer couples incredible documentation of their wedding day and a perfect blend of two unique styles that is sure to please. They are destination wedding specialists and are available for travel inside and outside the USA.
Veronica also added a new division called Inner Diva Boudoir, which focuses on helping women really bring out their inner beauty and sexiness. The study of boudoir photography gives women confidence, and boosts their ego and offers women and couples tasteful and intimate photographs that are like nothing else. In 2013, Veronica had the honor of photographing Real Housewives of New Jersey star Dina Manzo. She admitted that it is nerve wracking at first, but Veronica helped her feel comfortable. "Every woman should do this," Manzo said "it's empowering, makes you feel sexy and even if you don't have anyone to do it for, do it for yourself."
Veronica has been speaking in the tri-state area for the past year on photographic topics as well as focused groups for women on how to feel more confident and beautiful in photographs. From corporate break out sessions to conventions to smaller, intimate networking associations, Veronica can customize a presentation to suit the needs of any group large or small.
Sponsors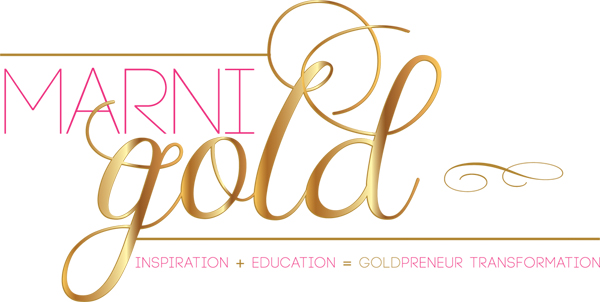 Media Sponsor:
----------------------------------------------------
Swag bag sponsors:
http://allfaithweddingminister.com
--------------------------
This event is affiliated with S.H.E. Summit Week, but is organized by the host. Please join us for the S.H.E. Summit 2 Day Conference - The Leadership and Lifestyle Event for Women.

FAQs
What are my transport/parking options getting to the event?
Parking is free at the Sheraton Lincoln Harbor and there is plenty of room in the lot. The hotel is located just five minutes from midtown Manhattan, only walking distance to the New York Waterway Ferry and ride to NYC attractions. For more information about area attractions and transporation options: http://www.starwoodhotels.com/sheraton/property/area/index.html?propertyID=1177
Where can I contact the organizer with any questions?
Contact womeninweddingsconf@gmail.com with any questions you may have or call 888-315-9296
Is my registration/ticket transferrable?
You can transfer for your registration/ticket to another person. Just let us know so we can update our records by emailing marni@marnigold.com
What is the refund policy?
There will be no refunds offered due to the nature of this event.
Do I have to bring my printed ticket to the event?
Please bring your ticket to the event or show us a digital version on your phone.