Description
Come hear the career stories, challenges, and successes of our esteemed panelists.They will share with us their personal journeys in the biopharmaceutical industry, the challenges women can expect to face, as well as general advice for women (and others) hoping to build their careers in the Industry.

Lori Richter (Panel Moderator) is currently a Senior Consultant at ValSource, specializing in Quality Risk Management (QRM), Quality Systems, Auditing and Integrated Risk Management. Prior to becoming a consultant, Ms. Richter held previous roles such as a Site Risk Manager at a biologics facility, leading the development of an Integrated Risk Management program focused on strategic risk. She was also a member of the global team responsible for the development and deployment of the Quality Risk Management program across the Roche/Genentech Pharmaceutical Division. She has developed and delivered many QRM training modules for both Health Authorities and industry teams. Currently, she is an Instructor for the PDA Quality Risk Management Certificate Program and has spoken at both the Annual and PDA/FDA conferences on various QRM topics.

Catherine Kavanagh is the Director of Quality at Boehringer-Ingelheim Fremont Inc. Born and educated in Ireland, Catherine has always had a desire to experience life in the USA. In 1994, armed with a PhD in plant biotechnology and a green card and a husband of one week, she finally landed in San Francisco. In the 24 years since, she has spent most of her career in Los Angeles, working in human plasma fractionation. Three years ago, a great opportunity drew her back to the bay area to join a global validation team in biotech. She has held positions in R&D, manufacturing, quality validation, global quality, and compliance.

Mandy Sharma is a CMC Project Leader at Boehringer Ingelheim (BI) and leads cross-functional activities from R&D to launch support for both early and late stage biologics. She is a process scientist by training who has over 15 years of experience working for global big pharma companies. Mandy completed her graduate studies in biotechnology from the Indian Institute of Technology, Bombay, India followed by graduate studies in Genetics from Penn State and Rutgers Medicine. Mandy worked for Genentech, followed by Biocon India before joining as Associate Director in Process Science at BI in 2014. Mandy is recognized as a strong people leader who loves to mentor people, maintaining a positive learning environment that encourages open and honest communication. Authenticity and humility are traits she admires the most in great leaders.

Dr. Stephanie Yonker is the Vice President of Legal at Alector,Inc. an immune-neurology and immune-oncology company. Prior to her role at Alector, Dr. Yonker was Associate General Counsel, IP Specialist at Genentech handling intellectual property matters for large and small molecules in early stage of development through commercialization. Dr. Yonker also worked at the corporate law firm of Morrison and Foerster, where she advised biotechnology and pharmaceutical companies, including providing patentability, freedom-to-operate, infringement, and validity assessments as well as mining developing and mature patent portfolios for opportunities to maximize value. Dr. Yonker earned her J.D., cum laude, from Harvard Law School in 2006, her Ph.D. in Molecular and Cellular Biology from University of California, Berkeley in 2003, and her B.S., summa cum laude, in Genetics and Cell Biology from the University of Minnesota, Twin Cities in 1998. Dr. Yonker is admitted to the bars of the state of California and the United State Patent and Trademark Office.

Pat Hancock is the Quality Site Head for the Genentech site located in Vacaville. She started her career at a small pharmaceutical manufacturing site, ALZA corporation, later purchased by Johnson & Johnson. Over her 20-year career there, she held various positions, in various functions, with increasing levels of leadership and responsibility, until she held the title of Quality Site Head. She worked to pay her way through college, ultimately graduating from California State University, Sacramento as a pre-med student, with a degree in Biology. While in college she had her first daughter (now 28), helped her partner start his racehorse training business and continued her passion for medicine, working as an autopsy assistant at the Sacramento County Coroners office.

Ziva Abraham has over 25 years of academic, research, clinical and industrial experience in Microbiology, and Quality Assurance. She has also trained microbiologists in hands on fungal identification and disinfectant qualification for well over 10 years. Ziva has received her Master's Degree in Microbiology and has conducted research on developing microbial insecticides using entomogenous fungi. She has established clinical laboratory systems in Israel, and Microrite, Inc. a consulting company based in San Jose, CA that helps pharmaceutical, medical device, and biotechnology companies in the areas of microbiological contamination control, quality assurance and validation. She is a mentor for graduate students and a supporter of science education for young female students through her participation in Math and Science Network and Expanding Your Horizons
Agenda:
- 6:00 PM Networking/ Complimentary food & drinks
- 6:45 PM Announcements
- 7:30 PM Featured Speakers/Q&A
- 9:00 PM Adjourn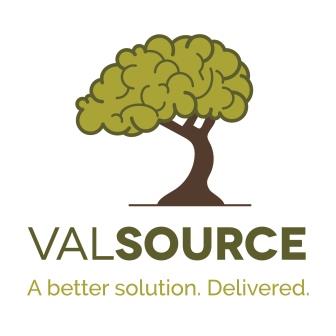 FAQs
When I will get information about the venue?
Information about the exact location of the event will be provided 1 week prior to the event only to the people registered by 16AUG18, for more info you can email rsvp@wccpda.org
How can I contact the organizer with any questions?
You can contact the organizer at rsvp@wccpda.org until 1 day prior to the event
Is my registration fee or ticket transferable?
Yes, you can update your reservation communicating changes to rsvp@wccpda.org until 1 day prior to the event
What is the dressing code?
Business casual
If your device or email does not support registration/payment, you can submit registration requests via e-mail to rsvp@wccpda.org with "WCC PDA Dinner RSVP" as the subject line. Indicated name and company affiliation for each registrant. If you provide your information, a seat will be reserved for you.