Description
Come hear the career stories, challenges, and successes of our esteemed panelists.They will share with us their personal journeys in the biopharmaceutical industry, the challenges women can expect to face, as well as general advice for women (and others) hoping to build their careers in the Industry.

Beth Keij (Event Moderator) is currently Sr. Director, QA at Sangamo Therapeutics, Inc. Prior to joining Sangamo, Ms. Keij held other SF Bay Area positions at Novartis/Grifols, Cell Genesys, Corixa/Coulter Pharmaceutical and BD Immunocytometry. She also lived in the Netherlands for 6 years, where she worked for BioIntermediare and Centocor, before returning to the states.. She has been a member of PDA since 1998 and has served on the Board of the West Coast Chapter for 9 years.

Carolina Valoyes is Director of Quality Assurance at Boehringer Ingelheim Fremont. She has overall responsibility for batch disposition and quality oversight of operations at BI Fremont and CMOs. Ms. Valoyes has 16 years of experience in biopharma manufacturing and quality operations, including positions at Amgen, Novartis and Gilead. She holds a Master's degree in Industrial and Systems Engineering from the Georgia Institute of Technology and a Bachelor's degree in Engineering from Universidad de los Andes.

Janet Hsu is currently Executive Director, Development Sciences Compliance at BioMarin Pharmaceutical Inc, where she is responsible for global GCP, GLP, and GVP Compliance. Janet has 20 years of experience in the biotech and pharmaceutical industries. Prior to BioMarin, she held positions at Pain Therapeutics, Telik Inc, and COR Therapeutics/Millennium Pharmaceuticals, working in Regulatory Affairs and Compliance.

Kathleen Meyer has served as Vice President, Nonclinical Development at Sangamo Therapeutics since January 2017, and leads the nonclinical development of Sangamo's zinc finger protein-based genome editing and AAV-based gene therapy candidates. Dr. Meyer has over 18 years of industry experience in toxicology, bioanalytical development, pharmacokinetics, and nonclinical safety evaluation strategy and implementation of various biopharmaceuticals, including small molecule, monoclonal antibody, enzyme replacement and gene therapies. Prior to joining Sangamo, Dr. Meyer served as Principal Scientist, Pharmacology and Toxicology at BioMarin Pharmaceutical Inc. From 2009 to 2012, she served as Senior Director, Nonclinical Safety Evaluation at XOMA LLC and, prior to that, held positions as a Scientist and Principal Scientist at Elan Pharmaceuticals from 1997-2003.

Jacquelyn Chester is the Associate Director of Commercial Quality Assurance at Gilead Sciences. In this role, Jacquelyn leads a team that provides oversight on all aspects of outsourced parenteral manufacturing for Gilead's AmBisome and CAYSTON products. Jacquelyn is no stranger to pharmaceutical Quality Assurance and Compliance, having spent ten years working on the contract manufacturing side of the business solely focused on parenteral dosage forms in early phase development through Commercial. Prior to joining Gilead she held the Site Head of Quality position at Alcami's Charleston, SC parenteral facility (formerly AAIPharma).

Patricia Lufburrow is currently in a global role as the Head of Biologics Product Quality Management at Roche/Genentech. She is responsible for end to end product quality health, managing global issues and risks for 24 commercial and 11 late stage biological products. Prior to this role, she was the Quality Site Head at Genentech's Vacaville facility, the largest manufacturing facility for antibody production in the country. Her 30+ years of experience in R&D, Quality and Regulatory has given her a global strategic perspective on the industry. She has chaired sessions for SQA and as a PDA member for over 20 years.
Agenda:
6:00 PM Networking
7:00 PM Dinner
7:45 PM Announcements
8:00 PM Panel Discussion
9:30 PM Q&A, Closing
(Silver Sponsor)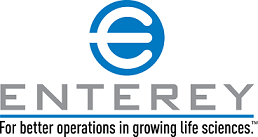 (Bronze Sponsor)


If your device or email does not support registration/payment, you can submit registration requests via e-mail to rsvp@wccpda.orgwith "WCC PDA Dinner RSVP" as the subject line. Indicated name and company affiliation for each registrant. If you provide your information, a seat will be reserved for you.