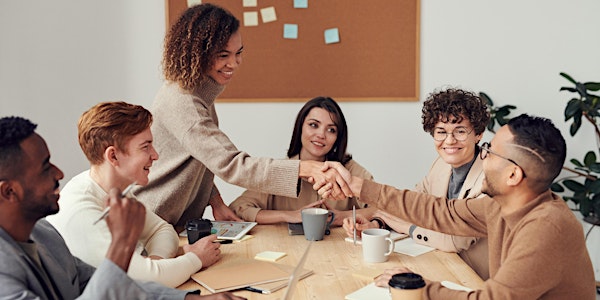 Women in Tech's Trailblazers: Investing in Yourself & Your Community
Event Information
Location
The Maryland Innovation Center
6751 Columbia Gateway Drive
3rd Floor
Columbia, MD 21046
Description
The Maryland Innovation Center's Women in Technology (WiT) Group invites you to join them for the kick-off of the 2020 Trailblazer Series, Investing in Yourself and Your Community. Hear the stories of WiT women and how they forged a career in tech and beyond. Learn how through their journey they are growing and sustaining a community that fosters the professional development of women. Meet women who are changing the face of tech. We want to get to know you and show you how you can become part of the growing effort to mentor, educate and empower women throughout their professional journey. Invest in your future and join us for conversations, sharing, and learning at the Maryland Innovation Center on February 20, 2020 from 4-6 PM. This will be an information happy hour gathering where you can build your network and discover opportunities to get involved. Registration includes light refreshments.
Registration will close on February 19 at 5:00 PM. Walkups will be accepted.
Meet the Women in Tech Steering Committee: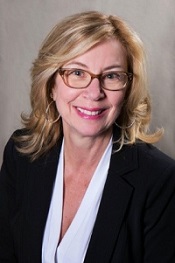 Jeanne Marie Martin, President/CEO, JMar Enterprises, LLC
My experience that led me here: As I looked toward a life "after tech", I knew I wanted to be involved in making a difference for women already in the field, or those considering a technology career. The HTC Women in Tech Affinity Group seemed a perfect fit to take my first steps and I haven't looked back!
Why I am passionate about WiT: Having been "the only woman in the room" more times than I can count, and after leading Cisco's Global Services Diversity and Inclusion organization for four years, I know, first-hand that it "takes a village", and mentoring is the cornerstone. JMar Enterprises was created with this mission and WiT is a key component paying it forward.
My current focus: This is my third year with WiT. I've also recently added Maryland MENTOR to my portfolio, serving as a technical consultant to their organizations focused on girls and/or STEM mentoring. It's been a great addition and one that play to the heart of the JMar mission.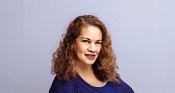 Cindi Mitchell, CEO, Blue Flaire
My experience that led me here: In 2017, before leaving my full-time job, I wanted to connect with other business leaders who were excited about building and working towards big goals in the tech area. I joined the Women in Tech (WIT) Affinity Group and WIT Round Table to feed my inner career goals of learning and building a start-up company here in Howard County.
Why I am passionate about WiT: What is different about WIT is that we have a tremendous amount leadership resources at our finger tips. Whether you are building a phenomenal career at your company, enjoying being a freelancer or building a robust business in tech, there are resources for you. I found my tribe here, with women and men who genuinely want to support, champion or sponsor you. That is priceless in business!
My current focus: This is my 1st year on the WIT steering committee and a little over a year facilitating a Women Executive Roundtable. This is my second year as the chair of the Ambassadors for the Howard Tech Council/Maryland Innovation Center. At Blue Flaire, we help businesses hire the best of the best candidates and help candidates connect with their dream jobs.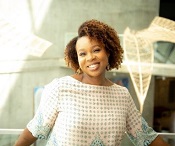 Sherifah Munis, Founder/Executive Director, NewWave Foundation
My experience that led me here: Having served in a variety of different leadership roles at Newwave Technologies, I had firsthand insight to the challenges and rewards of being a woman working in the Technology sector. The desire to see more ladies in the field of STEM is one of the reasons I founded the Newwave Foundation which serves to champion education to deserving students. When I heard about the HTC Women in Tech Affinity Group, it was a no brainer for me to get involved and use my experience and platform to make a difference.
Why I am passionate about WiT: As both a Tech entrepreneur, and woman in leadership, I have experienced the highs and lows of starting new business ventures, from funding, building the right team, scaling and getting your voice heard even when you're the only female at the table. I am excited to be a part of WiT because it equips female entrepreneurs and leaders with tools, resources and a network of other like minded women to learn from and share with. With WiT, you don't have to be alone.
My Current Focus: This is my second year on the WiT steering committee and I am excited about both facilitating and participating in workshops and events that will continue to empower women business leaders in addition to getting the next generation of female leaders excited about Technology!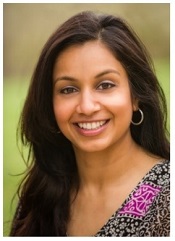 Hina Naseem, Educator & Community Liaison, Howard County Public Schools
My experience that led me here: I currently run the Early College Cybersecurity Program at Howard County Public School Schools where high school students earn a high school diploma, industry certifications, get work experience, and earn an AA in Cybersecurity from HCC. Prior to my current appointment, I was the Regional Director at Junior Achievement of Central Maryland where I maintained and strengthened school district, corporate and community partnerships to engage students to maximize their potential in the areas of workforce development, financial literacy, and entrepreneurship.
Why I am passionate about WiT: Student advocacy and providing and preparing students for career opportunities has always been central to my ambition. My advisory board involvement in student-centered leadership organizations and mentoring programs, like Women in Engineering that facilitate dialogue between women engineers and female students bridge future employers and the future workforce in meaningful and impactful arenas.
My current focus: My involvement in Women in Technology should come as no surprise as this venue provides an organic implementation of supporting women and girls in professional development and making connections.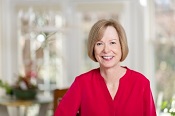 Anne Sigman, Partner, Pacer Consulting
My experience that led me here: After stepping out of startup company SocialToaster, I wanted to get involved in an organization where my skills as a businesswoman would help others. The HTC Women in Tech Affinity Group was just forming and was the perfect fit for where I could make an impact to help other women in business.
Why I am passionate about WiT: When I first started in my own business, there were no women mentors nor an organization focused on empowering women. I wanted to make a difference for other women to have the resources and find inspiration they needed to grow their business.
My current focus: This is my sixth year on the WiT steering committee and fourth year facilitating the Women Executive Roundtable. And at a much more intensive level, I also coach women business owners and executives and facilitate peer executive groups for women as a partner in Clark Leadership.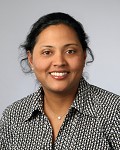 Arti Varanasi, President & CEO, Advancing Synergy
My experience that led me here: I have been a long-term advocate an advocate for improving the training of postdoctoral fellows since graduate school. As a scientist turned entrepreneur, I'm all about support individuals in finding a path forward that aligns their passions with their skills and experience.
Why I am passionate about WiT: We all need a support system and a community that has our best interests at heart. Our WiT group was formed 6 years ago to build a community that supports and promotes women in tech and beyond. My hope is that all women are provided with the tools and support they need to shine.
My current focus: I am passionate about developing innovations that empower individuals to lead fulfilled and healthier lives that yield positive impact for communities.
Date and time
Location
The Maryland Innovation Center
6751 Columbia Gateway Drive
3rd Floor
Columbia, MD 21046
Refund policy