Description

Join us for the next Women in Tech: Trailblazers series! We'll hang out with CEO and accomplished entrepreneur, Kara DiPietro of HMC Incorporated. Hear Kara's fascinating and storied career path starting in the education system to her current success as a state-wide honoree and CEO. It's one of those "right place, right time, right people" stories that will motivate and entertain you.

A light breakfast will be provided.
Kara DiPietro, President and CEO, HMC Incorporated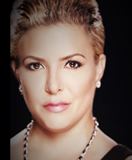 Joining the family business in 2013 as Vice President, Kara acquired 100% of the company and assumed the role of CEO in 2015. In that role, Kara oversees all operations and business development functions, budget and company financials, and strategic decisions.
Prior to joining HMC, Kara served as Director of Philanthropic Advancement at the Living Classrooms Foundation. She has also served as Director of Marketing and Public Relations for Baltimore's Charmed Magazine, and spent time as a teacher for Montgomery County Public Schools.
Kara is a proud member of the Greater Baltimore Committee, Md. Washington Minority Companies Association, AIA Baltimore, and the ABC Baltimore Chapter. Kara is an alumnus of the University of Maryland, College Park, and holds certifications from the Baldridge Academy for Performance Excellence, as well as the Dale Carnegie Leadership Center. In 2016, Kara and HMC were honored as the MD Washington Minority Companies Association's Woman Business Enterprise of the Year, and as a SmartCEO Circle of Excellence finalist. Most recently,Kara was awarded the U.S. Small Business Administration's 2017 MD State Small Business Person of the Year Award!

For over 25 years, HMC has provided exemplary food service design & build, interior design, custom millwork, equipment specification and procurement, as well as construction services, offering clients end-to-end solutions. With the latest in Interior Design & 3D technology, HMC transforms ordinary spaces into extraordinary destinations. HMC Incorporated is a full-service design/build and custom millwork firm. A certified Woman-Owned Small Business, HMC has offices in Columbia, MD and Los Angeles, CA.

Thank you to our sponsor: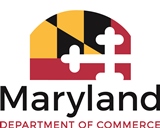 Registration will close on March 29 at 3 PM
keywords: htc,eda, mce, tech, wit