Description
Capital Factory welcomes you to our annual Women in Tech Summit, which will kick off Austin Startup Week on September 23, 2019! Capital Factory is dedicated to increasing diversity in the tech community and making our coworking space an inclusive and welcoming environment for people of all backgrounds and identities. The summit is a day full of programming to help inspire, engage and elevate female entrepreneurs and tech professionals.
Kick off Austin Startup Week with Epic Office Hours during Women in Tech! Epic Office Hours is a series of lighting speed mentoring sessions with serial entrepreneurs, corporate executives and investors. Attendees will receive a curated schedule of meetings based on various factors including stage and industry.
This is an opportunity to connect with your local entrepreneurial community and receive valuable feedback on your venture.
WHO IS THE EVENT FOR?
Women in tech, women founders and the people who support and invest in them.
DRESS CODE
Casual, business casual, business professional— whatever you feel most comfortable in!
PARKING
Parking in downtown Austin can be challenging at times. We strongly encourage attendees to utilize ride-sharing services such as Uber and Lyft when traveling to the summit.
The Omni Hotel has paid garage options, and several additional parking garages are surrounding Capital Factory— along with metered street parking. Please go here for more information.
WHAT TO EXPECT
9:00 AM - 10:00 AM Registration, Breakfast, Guided Networking & Optional Capital Factory Tours
10:00 AM - 11:00 AM Welcome Remarks with Mellie Price (Capital Factory) & Keynote Address with Vanessa Liu (SAP.iO Foundries North America)

11:00 AM - 12:00 PM Founder's Stories: A Fireside Chat + Q&A with Julia Cheek (EverlyWell), moderated by Heather Hildebrand (Accenture)
11:00 AM - 12:00 PM Fundraising Panel: The Good, The Bad, The Ugly + Q&A with Tarica Phung Navarro (KINN), Christy Cardenas (Ecliptic Capital), Jean Anne Booth (UnaliWear) and moderated by Jessica Gaffney (Women@Austin)
12:00 PM - 1:00 PM Lunch & Networking
1:00 PM - 2:30 PM Epic Office Hours at Austin Startup Week (Application Only)
1:00 PM - 2:30 PM Google for Startups Workshop: Uncovering Unconscious Bias led by Stacey Cleveland (Google, Inc.) & Shelley Clifford Brophy (Google, Inc.)

2:30 PM - 3:00 PM DivInc Prize Drawing + Coldtowne Theater Improv

3:00 PM - 4:00 PM Facilitated Discussion Breakouts:

- Navigating & Pitching to Venture Capitalists with Sara Brand (True Wealth VC), Rashmi Kilam (Bouin Capital LLC), moderated by Preston James (DivInc) and Cat Dizon (Active Capital)
- Intrapraneurs in a Corporate Field with Casey Matetich (Vrbo), moderated by Andie Young (IBM)
- Cross Generational Entrepreneurship with Jan Ryan (UT Austin) and Janice Omadeke (The Mentor Method), moderated by Cheline Jaidar (Apple)
4:00 PM - 5:00 PM Startup Showcase featuring Women Founders + Panel Judges Mellie Price (Capital Factory) & Andrea Cunha (Waller Lansden Dortch & Davis LLP)
- Kanthaka, HappiFamli, Brobe International, BlendedSense, TripLoop, SWAYY and TaxTaker
5:00 PM - 6:00 PM Happy Hour & Networking
SPEAKERS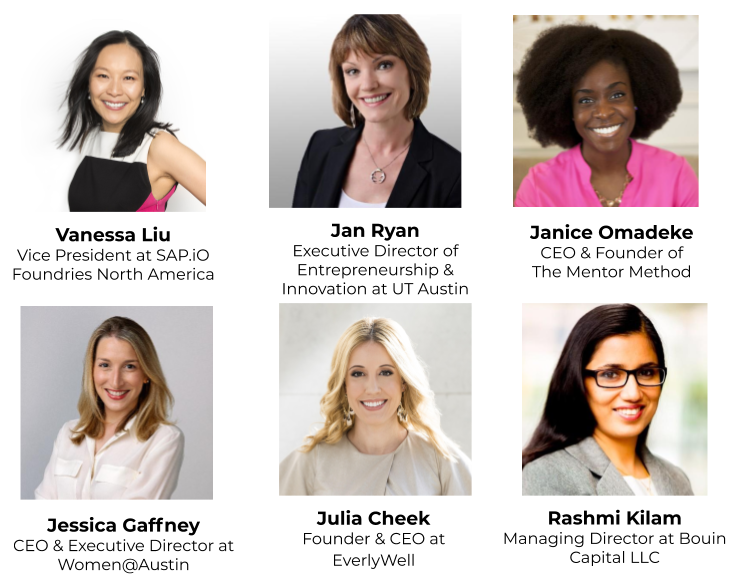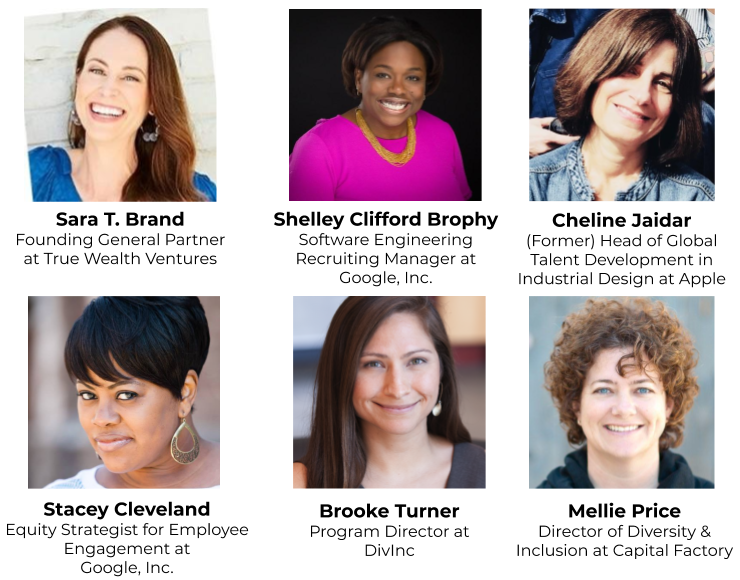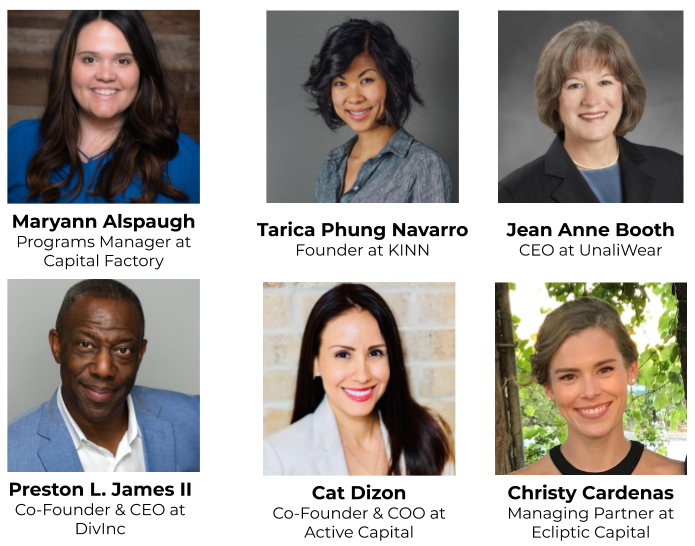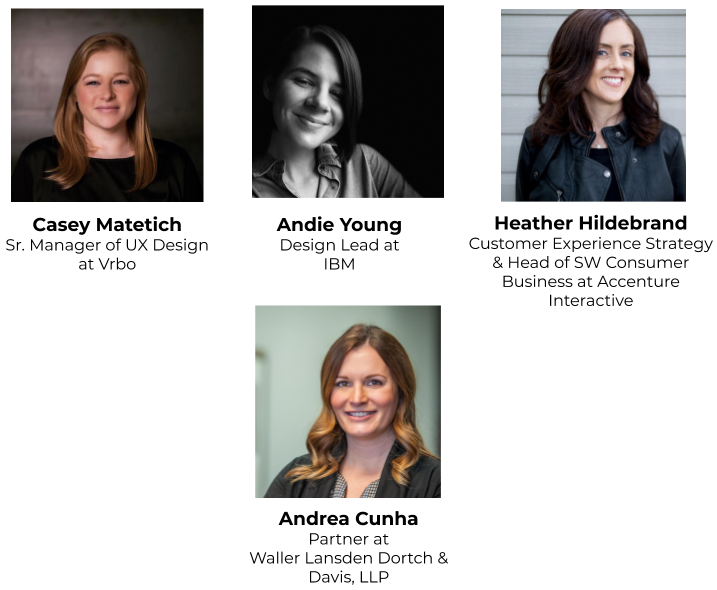 SPECIAL THANKS TO OUR SUPPORTING PARTNERS





SPECIAL THANKS TO OUR COMMUNITY PARTNERS