Description
NOTE: REGISTRATION CLOSES AT 3PM EST. THERE WILL BE NO WALK-INS OR TICKETS SALES AT THE DOOR
Join The Expat Woman Woman for our inaugural event in New York - an inspiring evening of networking and a panel discussion with some incredible women working in tech at the beautiful Yelp office in New York.
If you have a tech. or non-tech background and are interested in learning more about working in the tech industry, about the companies or career fields the panelists represent and networking with other professionals, do join us.
Open to all professional backgrounds, ethnicities and genders
PANELISTS
Alice Hazen, Regional Director, National Sales at Yelp
Julie Shin, Head of Strategic Operations & Innnovation, Productivity at Citigroup
Sara Stonner, Engineering Manager at Bloomberg LP
Carolina Ap. Calderaro Fritz, SEO Product/Project Manager at StubHub
Moderator: Frances Melegrito, Diversity Recruiting Specialist at Yelp
Yelp is hiring and their recruiters will be at the event. So bring your resume along if you are looking for a job or a career transition.
AGENDA
5:30pm - 6:00pm Registration and networking
6:00pm- 6:15 pm Introductions and announcements
6:15pm - 7:15pm Panel Discussion with women working in tech and Q&A
7:15pm - 7:30:pm Networking continued
You have to be 21+ to attend this event.
Refreshments will be served!
Thank you to our SPONSOR!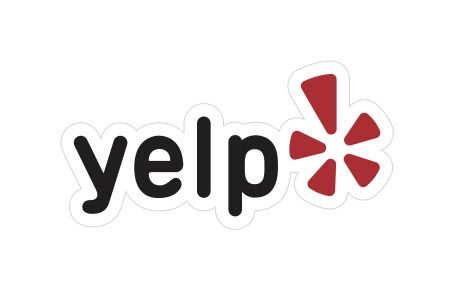 JOIN OUR COMMUNITY
PARTNER WITH US
If you would like to host or sponsor an event, promote your brand, product or service online or at an event, or recruit from our network of talented and diverse professionals, e-mail us at info@theexpatwoman.com.

TERMS OF PARTICIPATION AGREEMENT
You agree that you are responsible for any accidents or damages that you cause. You also agree to not hold The Expat Woman, or any of the event supporters liable for any loss, damage, injury, or any other unforeseeable incident.
You agree The Expat Woman, is not responsible for circumstances that may necessitate for substitutions or cancellations of speakers.

By Participating in the event, you grant The Expat Woman permission to capture photo/video of the event.
By registering for this event, you also consent to receive email communication from The Expat Woman and its programs about events and updates that may interest you.
Tickets for this event are non-refundable. If you are unable to attend, you have the option of giving it to a friend or team member to attend in your place.