Description
This is your opportunity to expand your network. Connect with a community of women working in tech. If you are a woman in tech, this is the place to be April 11th, 6:00 p.m. - 9:00 p.m.

This event is presented by Women's Voices in Tech and sponsored by our friends at Twilio! You will find us on the inside in the Zinc Lounge of the lovely Shade Hotel in Manhattan Beach. All are welcome.

Update: This event was previously scheduled to be at the Tin Roof. However, due to concern regarding their ability to accommodate the potential attendance of this event, we have changed the location to the Shade Hotel. We will be inside in the main area of the Zinc Lounge.
Find Your Next Career Opportunity, Speak Directly to Hiring Representatives
If you are open to a new career opportunity, there will be reps from Twilio, Tala and other great companies with plenty of exciting tech positions to choose from (see details below).
About Our Sponsor - Twilio
Twilio powers the future of business communications. Enabling phones, VoIP, and messaging to be embedded into web, desktop, and mobile software. Twilio has democratized communications channels like voice, text, chat, and video by virtualizing the world's telecommunications infrastructure through APIs that are simple enough for any developer to use, yet robust enough to power the world's most demanding applications.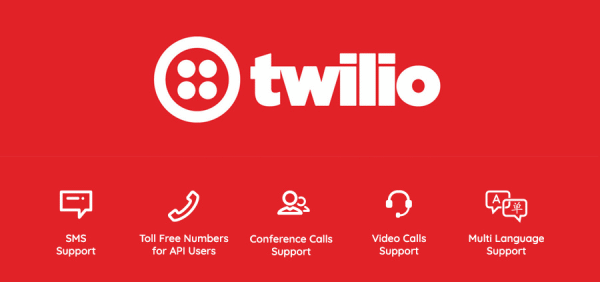 Megan Speir, Developer Community at Twilio will be joining us. Visit Megan at the Twilio table at the event and talk to her about the following careeer opportunities:
Developer Evangelist- .NET (Los Angeles)

Developer Educator- TwilioQuest (Remote)

Developer Evangelist- Node.js (Los Angeles)

Technical Account Manager- Developer (Remote)

Principal Software Engineer - Technical Lead, Resilience Engineering (Remote)

Quality Engineering Lead - Programmable Voice (Remote)

Senior Software Engineer (Backend) - ML Platform (Remote)
---

With Tala, anyone with an Android smartphone in our markets can apply for a loan and receive an instant decision, regardless of their financial history. We provide fast, personalized loans to approved borrowers and build digital credit history.

Joanna Mazgaj, Manager, Engineering - QA/Release at Tala will be in the house. Speak with Joanna about the following careeer opportunities:
About Tala
Backend Engineer (Santa Monica)

Chief Technology Officer (CTO) (Santa Monica)

Data Platform Engineer (Santa Monica)

Mobile Engineer (Santa Monica)

QA Engineer (Santa Monica)

Senior DevOps Engineer (Santa Monica)
Why Attend This Mixer?
Network in a fun, relaxed atmosphere

Mingle with highly successful women and allies in the entrepreneur, startup, and tech space

Connect with fellow techies that can help you advance your career or business

Maybe find your next client, employee, business partner or co-founder!


Plenty of free parking in the Manhattan Beach mall parking lot!
About Women's Voices in Tech
Women's Voices in Tech is presented by Code District Software, Engineering Training. Our purpose is to help women in the technology field and those aspiring to begin careers in the field, to forge strong, lasting relationships within the community. We're creating unique opportunities & connections to help you grow your business and career.