Women in Tech Networking Happy Hour @ Industrious Office in Playa District
Description
Meet fellow women in tech at our 10th Women in Tech networking happy hour, presented by Women's Voices in Tech. This networking event will at the new Industrious Office at Playa District!
This mixer will bring together some of the most successful, influential, and inspiring women entrepreneurs, investors, and tech executives in Los Angeles. Expand your professional network!
Enjoy networking in a fun, relaxed atmosphere

Mingle with highly successful women and allies in the entrepreneur, startup, and tech space

Connect with fellow techies that can help you advance your career or business

Meet developers to recruit for projects

Maybe find your next client, employee, business partner or co-founder!
FREE refreshments (wine and beer) will be provided by Industrious!

Parking Information
Finding the location and parking is easy. The building is located on Center Drive. You can park in the 6080 or 6060 parking structure in an unreserved spot off of Promenade Way. However, parking in this structure is $2 every 15 minutes with a $20 daily max. We suggest you park directly across the street from the 6060 building in The Promenade at Howard Hughes Center parking structure at the intersection of Promenade Plaza and Center Drive. The max you will pay there for the evening will be $3.00! If you have any problems, call Phillip North at 310 956-8574.


---
This Month's Space Guests

Vanessa Ballesteros, CEO & Founder at Sunbox
Vanessa Ballesteros is the founder and CEO of Sunbox, a tech-enabled marketplace for healthy food that makes it easy and affordable to eat healthy at work through smart, self-service kiosks stocked with fresh, local food.
Prior to starting Sunbox, Vanessa had previously spent her career as a globetrotting Emmy Award winning TV producer on critically-acclaimed adventure shows such as Survivor and The Amazing Race.
Sunbox was an idea originally inspired by Vanessa's days traveling for work and burning the midnight oil at the office. While she was making an effort to eat healthy, the workplace made doing so difficult.
Passionate about integrated health and food justice, Vanessa believes in the power of food as medicine and that healthy food should be easily accessible to everyone. Her company aims to democratize access to eating healthy, partners with local nonprofits to donate to youth and families in need and also works with community organizations to bring food equity and access to healthy food to underserved neighborhoods.

Follow Vanessa and Sunbox on Instagram at @vballest and @sunboxmarket.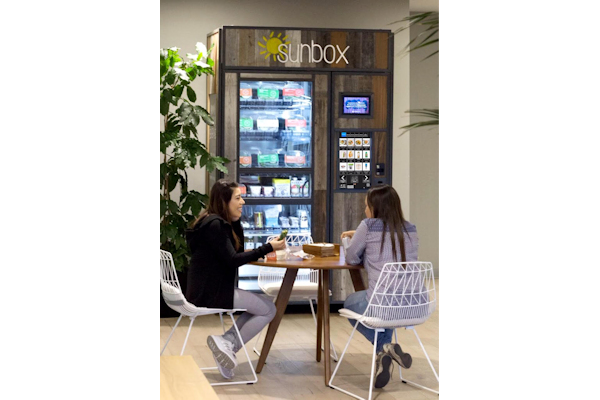 ---

Melinda Hakim MD, CEO of DoctorCPR.com
Dr. Melinda Hakim is a Harvard-educated, board-certified ophthalmologist, entrepreneur, editor, and public speaker in Los Angeles. She was recently voted one of the Top 10 Ophthalmologists in Los Angeles by Vitals.com and was inducted to The Leading Physicians of the World by the International Association of Ophthalmologists.


As the Founder of DoctorCPR.com, she provides top career opportunities and practice resources for the nation's most well-respected physicians. She and a group of physicians from Harvard, Johns Hopkins, UCLA, and Cedars Sinai Hospital engage a vibrant network of over 250,000 physicians. DoctorCPR's career platform includes thousands of physician job listings and resources, live sold-out networking events, social media groups, an award-winning medical career blog, a video series, and a newsletter.
About the New Industrious Office @ Playa District
Industrious Office is a shared office space on the newly renovated workplace campus in Playa District. Industrious is the largest premium flexible workspace provider in the U.S. with over 80 locations in more than 40 cities. Its Workplace Experience platform, which pairs thoughtfully-designed spaces with hospitality-driven services and amenities, has reshaped the concept of coworking into a scalable solution for companies of all sizes and stages.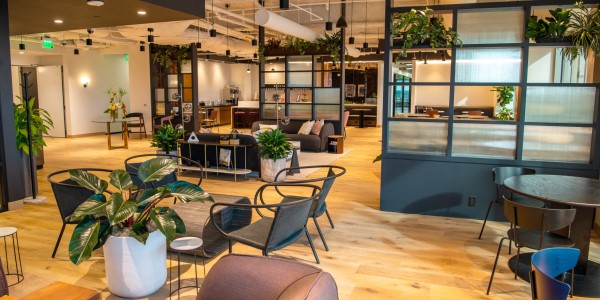 About Women's Voices in Tech
Women's Voices in Tech is presented by Code District Software, Engineering Training. Our purpose is to help women in the technology field and those aspiring to begin careers in the field, to forge strong, lasting relationships within the community. We're creating unique opportunities & connections to help you grow your business and career.