Description
The #metoo movement has changed the way employees communicate, how executive leadership teams should lead; how training should be implemented and how the courts are responding to such claims.
Legally, the momentum created by the #metoo movement is leading into other employment claims that deal with pay equity issues, recruitment, performance, retention and promotion issues. This movement is going far beyond the simple mistreatment of an employee. Employment litigation is expensive, disruptive, and distracting, and emerging businesses should implement appropriate steps, policies and agreements from the outset.
The EEOC reports that hits on the sexual harassment page of their website more than doubled this past year. This increased focus has also led to a spike in the number of employment practices liability cases; this is not a situation that employers can ignore.
Human Resources' role in any organization is multi-faceted, with one of those being the management of Diversity and Inclusion (D&I) initiatives. Having a comprehensive D&I initiative involves ensuring the organizations have the proper policies, practices, organizational structure and training in place. It is imperative that executives, regardless of organization size or industry, have their Human Resources professional at the executive table to help them navigate the complexities and compliance related to these initiatives.
Join us for Part II of this important topic, where we visit the legal, insurance and HR components to this critical discussion. Registration includes beverages and hors d'oeuvres.
Moderator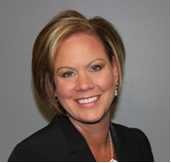 Melissa Burk
Melissa Burk has been a licensed Property and Casualty and Life and Health Insurance Broker since 1995. She is a Certified Insurance Counselor (CIC), is currently in the process of earning the Certified Risk Manager (CRM) designation, and, in addition, is pursuing the Certified Information Privacy Professional/United States (CIPP/US) certification. Melissa spent the first several years of her career in a Marketing capacity with the responsibility of creating tailored insurance programs for a large variety of clients spanning many industries and geographical territories. After spending a year exploring the carrier side of the business with The Hartford, Melissa rejoined the agency side with a focus on client services. Drawing on her experience, Melissa works with clients to identify, analyze, control, transfer and manage their risk and utilizes her superior carrier relationships to provide the best possible coverage and terms to her clients. In recent years, Melissa has developed a focus in Technology and Cyber Liability insurance after identifying that this segment was underserved by the insurance industry. She is committed to helping technology businesses, startups, and those with cyber liability exposures properly protect themselves, attract investors and clients, and position themselves for growth.
Panelists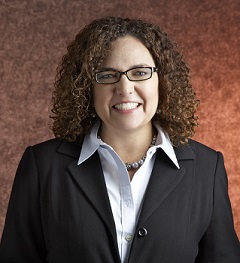 Cheryl Brown
Cheryl Brown, of Davis, Agnor, Rapaport and Skalny, advises clients in virtually every facet of employment law including implementation of policies, recruitment and selection of employees, hiring procedures, wage and hour compliance, proper classification of employees, counseling and disciplinary actions, family and medical leave act management, disability accommodations, compliance with antidiscrimination and anti-harassment laws, Affordable Care Act, performance evaluation and review process, investigations resulting from allegations of harassment, and termination of the employment relationship, including mass layoffs.
Cheryl provides ongoing employment advice, strategies and training and compliance seminars to companies to implement and develop effective employment policies and procedures and create positive work environments.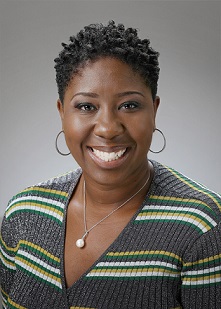 Kimberly Prescott
Kimberly Prescott is the Owner and Principal Consultant for Prescott HR Consulting, LLC. Kimberly's primary area of expertise is Human Resources/Employment Law Compliance, Employee Relations and HR Strategy. Kimberly brings more than 19 years of HR experience. She has held various HR leadership positions, including at Whole Foods, HealthCare Access Maryland, TEKsystems and Giant Food. Kimberly also uses her HR expertise in several volunteer roles. She is the past President of the Howard County Human Resources Society (HoCo HRS) and she is an ongoing pro-bono consultant with the Taproot Foundation. Kimberly is a 2018 graduate of Leadership Howard County Leadership Premier and is on the board of the Community Foundation of Howard County and Laurel Advocacy and Referral Services (LARS). Kimberly holds both the Senior Human Resources Professional (SPHR) and SHRM Senior Certified Professional (SHRM-SCP) certifications and attended the University of Maryland, University College, studying Human Resources Management.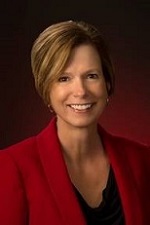 Anne Sigman
Anne Sigman is a serial entrepreneur involved in building five different technology and consulting companies over 35 years providing business consulting, software products and services. With exit from her last startup, she now applies her rich experience to consulting and coaching SMB executives. Anne focuses on mentoring and coaching women in business who are Learners and want to expand the vision for their company and the knowledge to excel. Anne facilitates Women Leadership Groups with the HTC and Clark Leadership Group.
Thank you to our sponsor: