Description
Hello!! We're bringing back our monthly Women in Tech Mixers with the Women in Tech: Venture Capital Edition.

Monica Dodi, Founding and Managing Director of Women's Venture Capital Fund and Renee LaBran, Partner at Rustic Canyon/Frontis Partners will be our special guests. These women both have a tremendous amount of experience and insight. Come connect and be ready to learn lots!

FEATURED GUESTS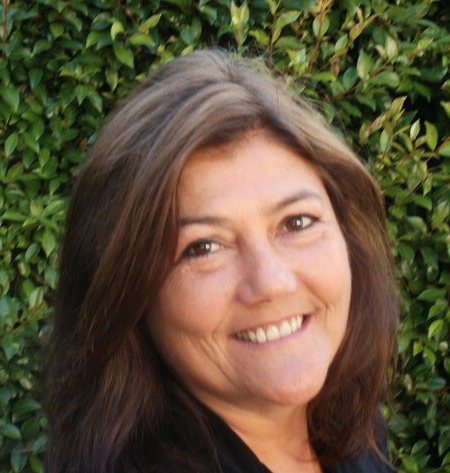 Monica Dodi, Founder and Managing Director Women's Venture Capital Fund
MONICA DODI Monica is an international, multilingual new media entrepreneur with a proven track record in creating, launching and building highly successful global brands. A visionary on the cutting edge of the high-tech landscape, she has founded four highly successful companies, spearheaded rapid turnarounds and negotiated numerous licensing deals with Fortune 500 companies. As co-founder of MTV Europe and head of Business Development, Monica's marketing expertise, operations and negotiating skills led to MTV becoming the fastest growing channel on the continent covering 16 countries and reaching breakeven in less than a year by launching the first ever Pan European advertising deals. She then joined Walt Disney where, as head of Consumer Products Europe/Africa, she was responsible for the successful turnaround of their Consumer Products business.
Returning to the U.S. to help Warner Bros. roll out television channels worldwide, Monica was then recruited to be CEO and founder of AOL's Entertainment Asylum the fastest growing entertainment destination on the web with 4 million daily users and reaching breakeven in less than a year. Critical to this success was her belief in following the ever-changing habits of enterprises and consumers in adopting to the new media landscape. Subsequently, at Softbank Technology Ventures, Monica focused on new media investments and served as the Fund's Entrepreneur in Residence. As Managing Director and Co-founder of the Women's Venture Capital Fund, she spearheaded the formation of this fund focused on investments in new companies with gender diversity, an overlooked, yet high potential for growth, sector in venture capital.
Monica is a member of The Academy of Television Arts and Sciences, a Board member of the Los Angeles River Revitalization Corporation, and a former semi-pro soccer player for the New York Budweiser Eagles. She earned her BS in International Economics from Georgetown University and MBA from Harvard Business School. Monica is also Board Director of Decorist.com, a next generation B2C interactive home design platform.
She continues to be a sought-after advisor and angel investor in new ventures spanning internet innovations, content creation and data technologies, mobile applications, and social media.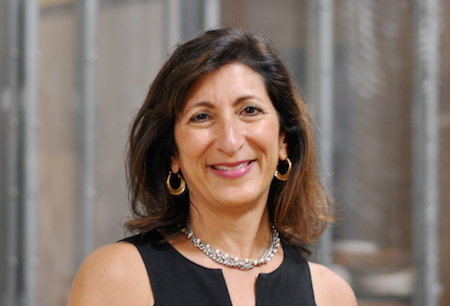 Renee LaBran, Board Director, Business Advisor, and Investor
Renée has over 25 years of diverse experience in corporate and start-up/ small company settings, and in a range of industries that include media, technology and consumer products. Currently, Renée manages a portfolio of investments for RC/Fontis, a growth-stage fund invested in consumer products and media, that she co-founded in 2006. She is also a Senior Advisor to Idealab, a preeminent tech incubator, where she works closely with portfolio companies. Renée is a co-founder of the Women Founder's Network, a start-up competition and ecosystem for female led start-ups, now entering its fourth year. Beyond her private business endeavors, Renée was appointed in 2015 by Governor Jerry Brown to the Board of Trustees for the California State Bar, as a non-attorney public member.
Prior to RC/Fontis and Idealab, Renée was a founding Partner at Rustic Canyon Partners, where she invested in early stage technology and internet companies, as well as overseeing the firm's internal operations. Renée moved into venture capital from the Los Angeles Times, where she became an early pioneer in the Internet space, co-founding two Internet start-ups - CareerPath (which is now CareerBuilder) and Classified Ventures (cars.com), and served as the CEO of CareerPath in its early stages. While at the Times, Renée also managed a division with over $300M in advertising revenues and 250 employees. Renée started her post-MBA career with Monitor Company, a management consulting firm, working in the US and Europe.
Renée graduated Phi Beta Kappa with a bachelor's degree in economics from the University of California at Berkeley, and earned an M.B.A. with honors from the Harvard Business School. She is active in her local community, and has served for many years on the Board (including two years as Chair) of Hathaway - Sycamores, a large child and family services agency based in Pasadena. She is also an alumni advisor to the Women's Student Association at Harvard Business School.