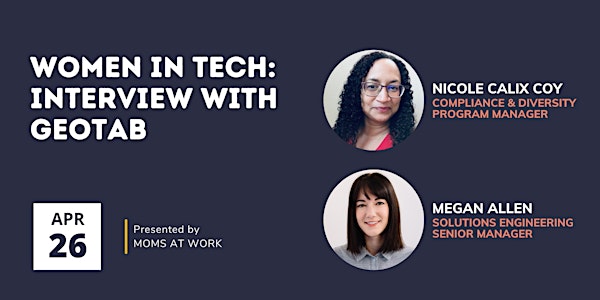 Women in Tech: Interview with Geotab's Nicole Calix Coy and Megan Allen
Two Geotabbers on what it's like working for the leading commercial telematics co. steering the future of IoT, smart city & data analytics
About this event
Megan Allen, a Solutions Engineering Senior Manager at Geotab will discuss her career path, what her average work day looks like, and what skills and training have helped her succeed in the tech industry.
Nicole Calix Coy, a Compliance & Diversity Program Manager will talk about Geotab's workplace culture and some of the current open roles at the company–including advice for applying for jobs at Geotab.
You'll also hear what Geotab is doing to attract and retain top female talent such as offering a generous benefits package including retirement savings, work from home and flexible work arrangements, an electric vehicle (EV) program, fertility drug benefits, and more.
If you're currently looking for a job in tech or interested in building a career in a growing industry, you don't want to miss this event!
This will be a casual interview-style chat with Moms at Work founder, Allison Venditti and we'll leave time at the end for a Q and A. So bring your questions!
Can't make the time? RSVP and we'll send you a recording.
*By registering for this event, you will be added to the Moms at Work newsletter list. You can unsubscribe at anytime.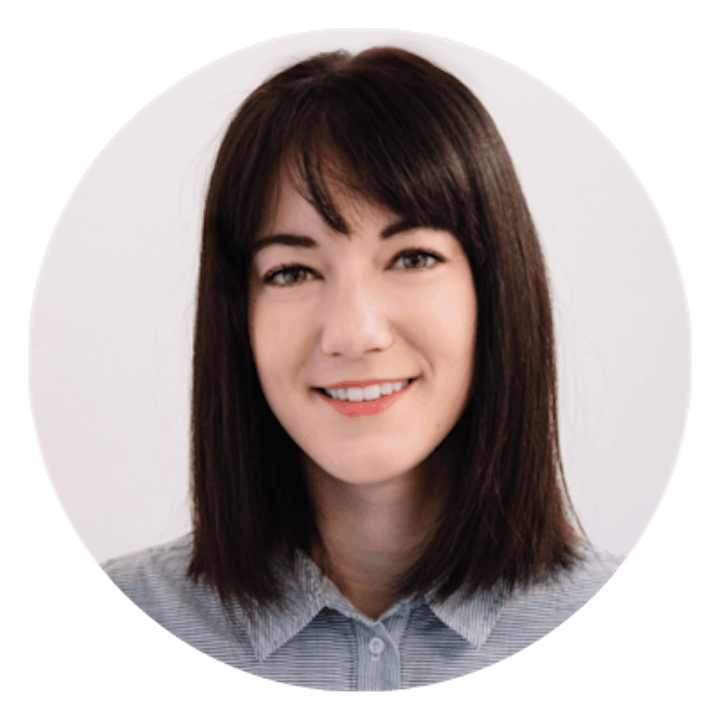 Megan Allen, Solutions Engineering, Senior Manager
Megan Allen is a Senior Solutions Engineering Manager at Geotab. She has spent the last 10 years helping fleets leverage vehicle data to solve operational problems. Megan supports Geotab's efforts to help fleets successfully transition to electric mobility, and drive insights from connected vehicle data. Megan holds a Bachelors of Applied Science in Chemical Engineering from the University of Waterloo.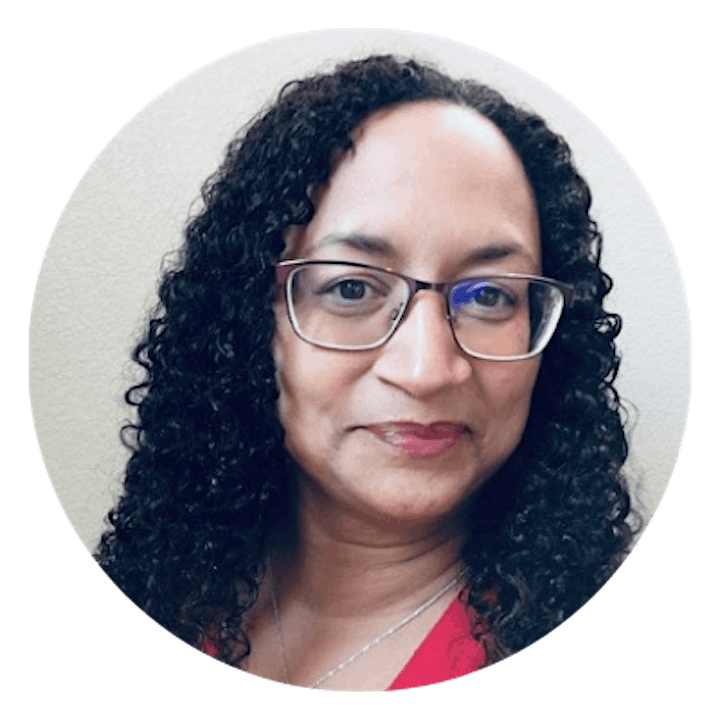 Nicole Calix Coy, Compliance & Diversity Program Manager
Nicole has been at Geotab since May 2019 and has 4 children ages 10, 13, 21 and 23. She has a varied yet progressive career background and began her career in 1993 as a social worker for 10 years. She spent the next and broadest part of her career as a Human Resources Leader for 20 years. Recently, in 2021, Nicole started a new career in the compliance/legal field and is currently Geotab's Compliance and Diversity Program Manager.
Nicole has obtained 3 higher degrees within her life, including a Bachelors in Psychology, Masters in Counseling, and recently completed law school. She is also a community leader and is a founding and current board secretary for Nevada Rise Academy which is a charter school in Las Vegas for K-5 grades.
Throughout her career, Nicole has always worked to put her family first. As a leader in her career and the community, she developed early on how to balance both family and career and proves to have unique balancing skills.

About Geotab
Make your mark. Join a company that is steering the future of telematics, smart city, and data analytics. Opportunities are infinite: ask the hard questions and challenge the norms - we seek trailblazers. Geotab is a recognized global leader in telematics innovation, and we're growing faster than the industry average.
Learn more:
Subscribe to Geotab's Careers Newsletter