Description
Come join the Howard Tech Council's Women in Technology of Central Maryland affinity group for their Trailblazer Series. We will be hosting guest speaker, Stephanie Rollis, CEO of TXO Systems.
Stephanie Rollis, CEO of TXO Systems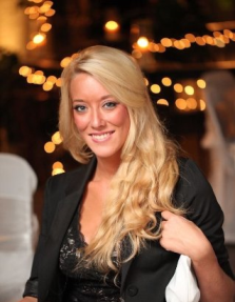 Stephanie is the CEO of TXO Systems Inc North America. She is responsible for overseeing the operations of TXO Systems Americas. This includes the delivery of commercial sales, government solutions, and all logistics and operations. Stephanie joined TXO Systems in 2013 as a sales executive. Due to her aptitude and success in this role, she was quickly promoted into management positions. In September 2015, Stephanie advanced to the position of CEO, Americas.
TXO Systems provides professional asset management services and consultancy and works with clients to responsibly and sustainably acquire, redeploy, resell, and recycle technology and telecoms network assets, allowing them to generate revenues, reduce expenses and achieve corporate responsibility objectives. TXO specializes in providing technically sound and secure network infrastructure and telecoms network asset recovery solutions for clients from a variety of disciplines including telecommunications, data centers, oil & gas, government and education. Founded in 2005 and operating on five continents, TXO Systems clients include Tier 1 and 2 fixed and mobile operators, leading original equipment manufacturers, large enterprises and a broad range of other channel partners.
Stephanie holds a Bachelor's Degree in Marketing from the University of Maryland University College. In her relatively short time as CEO, Stephanie's marketing and sales experience has given her the necessary skills to develop and enact a disruptive strategy for significant growth across the Americas division.
Thank you to our sponsor:

keyword: htc, mce, and tech