Women in Tech Design Hackathon Powered by AT&T, Girls Who Code & AppNexus

Sunday, August 17, 2014 from 9:00 AM to 9:00 PM (EDT)
Event Details
Do you like to design and make things? Are you inspired by the power of technology to affect positive change and do good?
If so, we want to see you in action. AT&T, Girls Who Code, & AppNexus are opening our doors for you to innovate. We're looking for creative developers, designers and entrepreneurs like you to join us at this special women in tech focused 2014 AT&T #WIThack, a series of Women in Tech hackathons all across the country.
At AT&T and AppNexus, we have adopted a progressive approach to innovation – one that embraces openness and encourages collaboration between entrepreneurs and professionals of all genders and backgrounds. We believe that women provide a critical spark to the tech industry and through empowering opportunities like this, female technologists will be the catalyst we need to accelerate innovation and economic growth.
This hackathon will provide attendees with opportunities to network, design and build innovative websites for non-profit charity organizations.
We've heard from many tech women that at hackathon events they frequently are relegated to project manager or note taker roles within the team. So we're proud to offer special prizes to women-led teams at our event with extra accelerator prizes awarded to all-female teams.
AT&T and AppNexus careers experts will be on hand throughout the day to talk about awesome technology job openings in different areas of our their businesses.
We Supply: WiFi internet, electricity, lunch and snacks to power your day. Senseis from AT&T, Girls Who Code, AppNexus, and local groups will be onsite to help teams design, build and succeed.
You Bring: Your laptop, skills & ideas. Come with a collaborative, team focused mindset and/or team up in advance on Twitter/Facebook/Google+ via the #atthack hashtag. Whether you are a backend person, frontend developer or are a designer, you are invited to attend this event. Every group needs a good balance of talent and your development skills are needed!
Hackathon Event Schedule.  The following is a list of the day's agenda:
August 17th


09:00AM - 

Kickoff event with coffee, networking, and developer dating which leads into idea pitches and team formation.

10:00AM - 

Lightning talks

11:00AM - Brunch & Team Formation
05:00PM - Dinner is served
6:00PM -

Pencils down. Please sign up your teams to present via this link: 

http://bit.ly/hackprezreg

 Pitches start promptly at 6PM and are limited to three (3) minutes per team. No powerpoints unless you are only presenting an idea.
Prizes. The following prizes are experiential and geared towards accelerating you towards a successful business as well as expanding your network and industry knowledge:
Best Social Good Website from an all Girls Who Code Team

1

st Place - $300 in Gift Cards for the team to split

2nd 

Place - $100 in Gift Cards for the team to split

Best Social Good Website Overall by a Women Led Team


1st Place - $400 in Gift Cards for the team to split

2nd Place - $100 in Gift Cards for the team to split

3rd Place - Wahoo Heart Rate monitors for each team member

Best Social Good Website from an All Women Team

1st Place - $400 in Gift Cards for the team to split

2nd Place - $100 in Gift Cards for the team to split


Best Use of AT&T APIs

1st Place - $200 in Gift Cards for the team to split

2nd 

Place - $100 in Gift Cards for the team to split

Best Designed Website Overall


1st Place - $200 in Gift Cards for the team to split

2nd 

Place - $100 in Gift Cards for the team to split
Judging Criteria. Websites will be judged based on the criteria below and weighted accordingly.  
33% Weight - Ability to clearly articulate what your website does
33% Weight - Originality of the design

33% Weight - Difficulty of the implementation

Hackathon Legal. 
---
Alex Donn,

 Senior Marketing Manager at AT&T, is based out of sunny Seattle! His passion is educating developers young and old about mobile application development best practices through events like hackathons that fuse the collective interests of multiple technology and business leaders. He loves bacon and is allergic to all types of gluten.

Susan Danziger

is the co-founder and CEO of Ziggeo, an API that makes it easy to integrate video recording/playback into any site or service (e.g. for video comments, video messages, video reviews, video profiles). Previously she pioneered digital serialization of literature with DailyLit which she sold in 2013. Before that she ran her own agency representing brands and authors on licensing deals. Susan graduated Phi Beta Kappa as a College Scholar from Cornell University and received a JD from New York University School of Law. She lives in NYC with her husband, three children and Golden Doodle.

Shelley Goldman,

an AT&T veteran, is responsible for providing the "Voice of the Customer" to AT&T Labs and most recently led the AT&T Emerging Technologies Forum. With almost 100 technology patents to her credit, she ranks second among female patent holders at the tech giant. As a coach specializing in STEM, she makes it a priority to work with women and girls to encourage and educate them about opportunities in the STEM field. Shelley blogs for the Huffington Post, has put out a YouTube video and continually mentors students through Girls Who Code and Aspire in her attempt to reach other women and encourage them in STEM.

Neha Batra

is a software engineer at Floored who works on making our 3d assets more accessible to our modelers, clients, and the public. Prior to Floored, Neha was an energy consultant who quit and picked up programming because "it was time." She holds a bachelor's in Mechanical Engineering from MIT and enjoys confusing people as they try to trace her education/work history. Neha likes food, planning trips/vacations (please ask her about her spreadsheets/gdocs/blog posts about this), and pronouncing GIFs how it should be: jiffs.

 
 
 
 
 
 
 
 
---
Senseis
Amanda Gobaud,

Designer and Business Analyst at Deutsche Bank, has always been working on things to improve people's lives - from volunteering with Key Club in high school to working on improving financial software interfaces today, she has always liked helping people and being involved. Between her involvement in campus activities and studying Human-Computer Interaction, Amanda has found her passion in creating experiences for people, be it through planning vacations for her friends, planning Startup Weekend events, or improving the user experience of financial software.

Tara Hines

is a Senior Product Marketing Manager in AT&T's AdWorks division, focusing on advanced features in television advertising. Tara recently returned to AT&T after three years of consulting in the Advanced TV industry with major players such as the Interactive Advertising Bureau, Rovi, DISH Network and Canoe Ventures. Tara began her career in Dallas, TX in AT&T's Leadership Development Program (LDP). Once she graduated from the LDP program, Tara joined the U-verse team and held various positions in Program Management, Product Management & Center Sales Support.

Kachi Nwaobasi

graduated with a B.S. in Interactive Media & Game Development and an M.S. in Computer Science from Worcester Polytechnic Institute. He currently works for Amplify Education as a software engineer and makes mobile applications in his spare time. When he's not coding and being awesome, he enjoys long walks on the beach, frolicking in the grass and helping other minorities become amazing programmers.

Samieh "Sam/Sammy" Franklin

is Sr. Specialist Project Manager in the Services and Platforms for AT&T. She has years of experience building and leading successful impactful teams at AT&T. Sammy is currently focused on AT&T projects related to VOIP and CVOIP, which remain a critical part of AT&T's future.

Gil Figeroa

is a Principal Technical Architect at AT&T who has been building computer systems through multiple decades of radical technology changes. He enjoys learning and sharing whatever knowledge he gains and has earned the nickname "professor Gil" in his organization. As "professor", he has created multiple courses including a three half day systems' engineering workshop and actively mentors new hires and students striving for STEM.

Cavaughn Noel began his career as a Project Manager at Alcatel-Lucent after graduating from Rutgers University where he double majored in Information Technology and Spanish. From there, he decided to pursue his interests in Marketing and Strategy by pursuing his MBA at NYU Stern's School of Business narrowing in onto the Media and Technology arena. Upon graduation, after being a digital strategist for the Associated Press and writing for Black Web 2.0, he has consulted for multiple small and large businesses in efforts to diversify his skill set and expand his entrepreneurial expertise.

 
 
 
 
---
 Judges

 
Kelly Hoey

is the CMO of Cuurio, an index of startups and an ideation platform that connects brands with emerging technology to create breakthrough partnerships. She is speaker and is active in the startup community as a strategist, accelerator mentor/advisor, board member, and angel investor. Kelly has built engaged community platforms for spotlighting startup innovation and tech trends with Apple and leveraging Google+. In 2011, Kelly co-founded Women Innovate Mobile (WIM), the first tech accelerator program for mobile tech startups with gender diverse founding teams. Listed in Forbes as one of five women changing the world of VC/Entrepreneurship, in Fast Company as One of the 25 Smartest Women on Twitter and in Business Insider as One of the 100 Most Influential Tech Women on Twitter, you can connect Kelly online @jkhoey.

 

 

 

 
 

 

 
 
 
 
 
 
 
---
Sponsors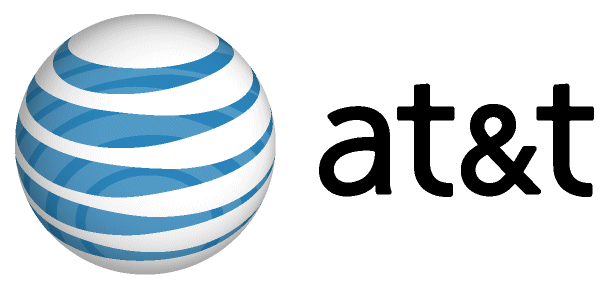 Attendee List
Sort by:

Date

|

First Name

|

Last Name
When & Where

AppNexus
19 W 22nd St, Floor 4
New York, NY 10010


Sunday, August 17, 2014 from 9:00 AM to 9:00 PM (EDT)
Add to my calendar
Organizer
AT&T hosts both developer and creator competitions, as well as workshops.  Please join us at one of our free events listed here.  The full event agendas are in the Eventbrite description.  Also, check out the AT&T Developer Program for more information about our platforms.  See you soon!