Description
We are highlighting the amazing work of local organizations focused on women and tech during this DC Women in Tech Showcase. Come learn about the organizations listed below and see how you can get involved in your local tech community.
Agenda
6-6:30
Cocktails and Conversations
6:30-7:00
Presentations by Lesbians Who Tech DC, DCFemTech, Women Who Code and Tech and Roses with emcee Emma Grasmeder, DC City Director
7:00-7:30
Sample bourbon and vodka and tour the distillery with Republic Restoratives owner, Pia Carusone
7:30-9:00
More cocktails and conversations and time to connect with other DC women in tech
DCFemTech is a coalition of women leaders aimed at amplifying women in tech organizations, sharing resources, and bringing leaders together to close the gender gap. Bimonthly meetings are inclusive and open to any women in tech leaders. Members are affiliated with organizations with women attendance that is 50% or higher; who have a focus on technology; and have a primary focus in the mission statement about gender or women.
Women Who Code (WWC) is a global non-profit dedicated to inspiring women to excel in technology careers. Women Who Code DC (WWCDC) is over 4,000 members strong across the District of Columbia, Maryland, and Virginia. WWCDC contributes to the WWC mission by hosting weekly programming language lab nights, large-scale tech events, professional development workshops and more.
---
Lesbians Who Tech is a global community of over 15,000 queer women (and allies) in tech.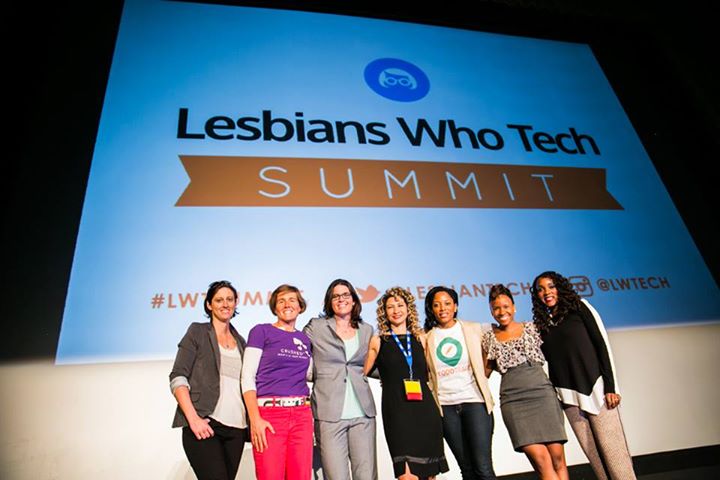 To learn more go to Lesbianswhotech.org
Lesbians Who Tech is a community of queer women in tech (and allies) that started in San Francisco in December 2012. Since then, we've built a community of over 15,000 queer women in 35 cities, including 5 international cities.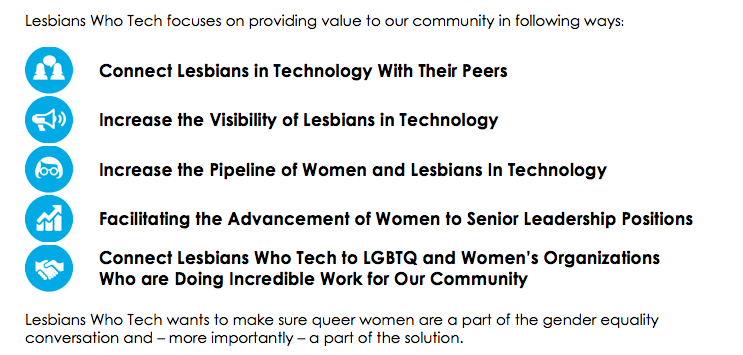 Lesbians Who Tech Press //