Description
Join the New York Code + Design Academy at Lifion by ADP in Chelsea for a panel discussion on crowdfunding!
We're honored to be joined by panelists: Sarah Meister (Manager of Hardware + Design, IndieGoGo), Alex Daly (Founder, Vann Alexandra), TeLisa Daughtry (Founder/CEO, FlyTechnista & STEEAMnista), and Alex Fine (Co-Founder/CEO, Dame Products).
We'll discuss best practices, pitfalls, and examples of radical change in the crowdfunding industry for projects and business ventures. If you've ever wondered what it takes to get a project funded, this is the one panel you won't want to miss!
Lifion, by ADP, invites you to visit our new home for big ideas, ambitious folks, and those who are truly committed to delivering finely made products at scale. Join us after-hours for provocative talks, engaging discussions and some great opportunities to connect with serious thinkers and doers. Visit us at www.lifion.com for a calendar of upcoming events and current job opportunities. We look forward to meeting you soon!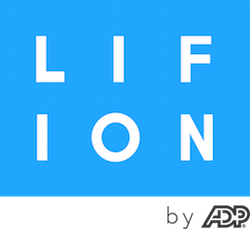 Organizer of Women in Tech: Crowdfunding
The New York Code + Design Academy offers full-time and part-time classes in web and mobile app development for both beginners and experienced developers. Gain valuable instruction from working developers, build projects, and join our supportive coding community.
Visit NYCDA.com for more information on our programs & upcoming events.