Description
Join us as a special luncheon in September showcasing some movers and shakers in the STEM space in San Diego.
It's not about the gender diversity gap or pay increases for women, it's about showcasing these amazing women's careers as leaders in a variety of business areas in science, education, technology, and start-up organizations.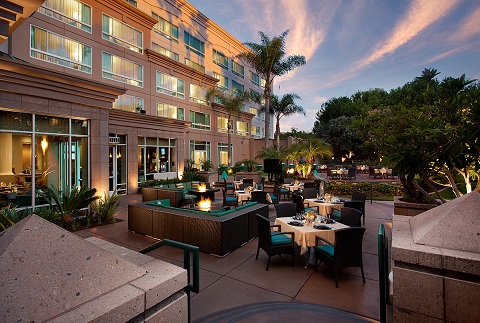 For those of you not familiar with the STEM acronym, it represents the fields of:
Science, Technology, Engineering & Mathematics
---
The luncheon's schedule:
11:30 - 12:00 PM – Networking & Lunch
12:00 - 1:00 PM – Panel Discussion

---
Our Moderator: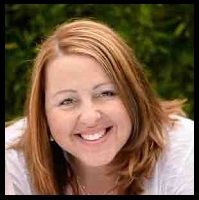 Y'vonne Ormond - Independent Business Transformation Consulting Executive
Y'vonne has over two decades of experience working with Fortune 50 organizations to Non-Profits. She has a LEAN Six Sigma Black Belt with an emphasis on data management. In her career she's been in roles involving software engineering, project management, delivery leadership, change management, and business operations.
She spent the first part of her career as a Department of Defense Consultant, the mid-point at Pfizer Pharmaceutical as a Global Director, and the last six years as an Executive Consultant in the Big 4 and independent space.
Over the last ten years she's volunteered for a variety of organizations in the area of IT, Pharma, Healthcare, and Academics. Y'vonne provided support at the boardroom level driving strategy, as a team member for execution of non-profits, writing in the area of special needs, and youth mentoring at schools in Southern California.
Our Featured Panel Speakers: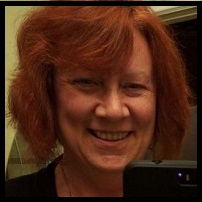 Lynn Langit - Big Data Architect & Lynn Langit Consulting Owner
She is an AWS Community Hero, Google Cloud Developer Expert, Microsoft MVP, author of Lynda.com, Pluralsight, & DevelopMentor courseware. Her 'Hadoop Fundamentals' courses have 500k + views. Lynn is currently working on a teamenterprise IoT project in San Diego.
Langit is also the Director and Lead Courseware Author for 'Teaching Kids Programming.' This TKPJava is a modern version of Logo (Java libraries + XP teaching methods), for middle school intros to computational thinking.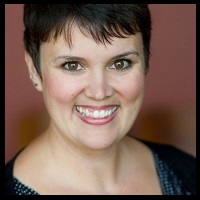 Chelsea Kaufman - CEO at San Diego LEARN Academy
Shealso is Co-Founder of LEARN , a web development boot camp that helps people transition and advance their careers. As CEO of this tech start-up she sets its strategy, builds its culture, provides the tools the staff needs to do their best, and manages its finances to continue growth.
Previously she was Managing Director for the New Village Arts Theater, leading a financial and artistic turnaround. This included new strong financial controls, board of directors development, and an audience engagement and development plan. Before NVA she was the Program Director and Producer for Playwrights project. She also served as the Chair of the Rising Arts Leaders in 2014. She received her Masters of Science in Arts Administration from Drexel University.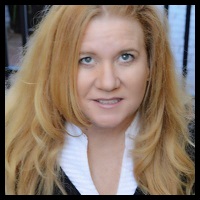 Jessica Ellis - Director, Boys and Girls Club San Diego
Jessica designs programming curriculum and events for teens for the Boys and Girls Clubs, Teaching Kids Programming and TKP Labs. She has trained teachers and programmers both here and abroad.
She can be found most days trying not to burn herself with a soldering iron at a tech farm in Encinitas.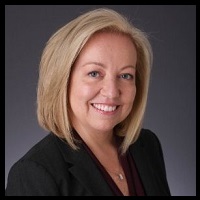 Karen Gibson - VP of Information Services at Quidel
In April 2015 Karen joined Quidel, a creator of rapid diagnostic tools for clinical settings. She focuses on using IT to streamline operations and enable new market opportunities. As a recognized industry leader, Karen is passionate about using IT to improve healthcare and life sciences.
Formerly, as CIO for McKesson's Specialty Health division, Karen's team provided all IT services for a network of over 500 community-based oncology clinics, pharmacies, and laboratories. As the first CIO for Life Technologies her team implemented a global transformation strategy that "consumerized" purchasing of scientific research products. Previously, Karen was CIO and e-business leader of GE Medical Systems IT, which delivered hardware and software solutions to healthcare providers worldwide. Prior, she held leadership roles within other GE divisions and Ethicon Endo-Surgery. Karen holds a MBA from Ohio University.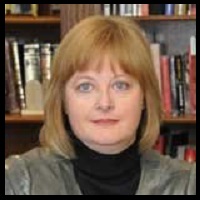 Barbara Berkovich - Clinical Systems Analyst
As a founding member of the UC San Diego Population Health Team established in January 2015, Barbara has unique experience translating clinical needs into functional, accurate, and timely Electronic Health Record tools. She creates enterprise solutions for health care providers, increasing efficiency, improving quality, safety, and outcomes for their patients.
Barbara has a bachelor's degree in Industrial & Systems Engineering from USC and a Master's in Educational Technology from SDSU. A true believer in lifelong learning, she is currently enrolled in the biomedical informatics PhD program at the University of Texas' Health Science Center in Houston.
---
On-line sales and pricing end
at 8:00 PM, on Sept-20th,
so please register ahead of time.
---