Description
Sponsors: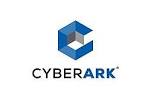 Speaker: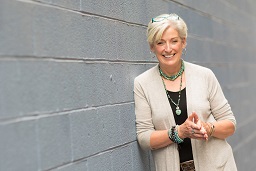 Karen Worstel
CEO W Risk Group
Topic:
Three Keys to Being an Influencer as a Woman in Cyber
Abstract:
In my career, I've had the pleasure of mentoring and sponsoring dozens of women and men in their cybersecurity aspirations. When I realized that the number of women had declined from 34% to just 18% of the computing workforce in 30 years, I had to find out why and do something about it.
Do you find that your ideas don't get heard? Do you struggle being perceived as "not a team player" or "too aggressive?" Are you wondering if there is a career path when you don't see many, if any, at the top who looks like you? Are you frustrated with work and wondering if it will get better?
There is a saying that diversity is like being invited to the dance, inclusion is like joining the dance, and equity is like knowing all the songs for the dance. I help you know the playlist.
Join us for this interactive working session where you will learn three essential skills that will boost your career, expand your influence, and definitely help you have more fun at work. Whether you are just getting started, are a seasoned tech pro, or a senior leader you will leave with your 1-2-3 Roadmap to Own Your Career in Tech to guide you in the year ahead.
Speaker Bio:
Karen Worstell is the CEO of Denver-based W Risk Group and founder of MOJO Maker for Women in Tech. Ms. Worstell has over 30 years of information security experience including tenure as the Research Director for the International Information Integrity Institute, SVP of Information Security for Bank of America, Chief Information Security Officer (CISO) at Microsoft Corporation, AT&T Wireless and Russell Investments. She is the author of and contributor to several books on cybersecurity topics and has been a featured speaker in Asia, Europe, the Middle East, and the US.