Description
Join us for another super Women in Robotics Happy Hour - an event for women working in robotics or women who want to work in robotics. This time our wonderful hosts will be Anki, Inc. who have many fabulous female engineers, who will be giving a short presentation on working with Cozmo and career pathways.
About Anki
Anki is harnessing robotics and artificial intelligence to bring to life consumer products with unprecedented level of intellect and interactive capabilities such as Cozmo and Anki Overdrive. Founded in 2010 by three Carnegie Mellon Robotics Institute graduates, Anki creates consumer experiences using cutting-edge technology that was once confined to robotics labs and research institutes. For more information, visit www.anki.com.
Presenter Bios:
Molly is a software engineer at Anki, contributing to Cozmo's gameplay and AI behavior code. Her background is 9 years in programming traditional games, having shipped titles like Ratchet & Clank, Sunset Overdrive, and Amazon: Hidden Expedition.
Jane has been a Test Director for 4 years at Anki, helping ship Anki Drive, Anki Overdrive, and Cozmo. Jane and her team test software, firmware, and hardware for Anki. She has spent 20+ years spanning the full range of software quality assurance, testing, and release management within games, robotics, web/e-commerce, telecommunications, desktop software, and cloud computing industries.
Keiko Taka is a character animator at Anki, giving Cozmo personality and life. Prior to Anki, Keiko has worked in the visual effects and gaming industry, including as an animator on such titles as XCOM 2 and Mafia 3.
Isabela is a character animator at Anki, working on the exciting product Cozmo. She has 5 years of experience in the games and feature film industry, having worked as an animator on titles such as WWE 2K15, The Good Dinosaur, and Finding Dory.
To stay in touch with future events you can join Women in Robotics, the professional network for women working in robotics. Or you can join Silicon Valley Robotics, the not-for-profit local robotics industry group.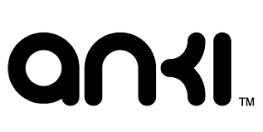 * Man etiquette. This is a networking event FOR women, allowing us to meet peers and mentors. It's not a public showcase ABOUT celebrating women's achievements.... so please don't feel that you need to come along to show your support. If you still want to attend, do so in a supportive fashion ie, with your female engineer friends and not alone.