Description
What does your investment blueprint look like?
Think about it. Would you build your dream home without a blueprint? So why would you build a portfolio for retirement without an investment blueprint?
New York Life and its family of companies can help. We've turned the complex task of selecting investment options into a simple program that helps you create a tailored asset allocation strategy based on your goals and tolerance for risk.
Please join us for an informational seminar on how we can help as you create the investment blueprint for your financial future.
Date:
Apr. 21, 2018
Time: 10:00am - 11:30am
Place: 4121 Carmichael Rd, Ste 501
Montgomery, AL 36106
334-4671108
blmathis@ft.newyorklife.com


RSVP by Apr. 19, 2018
BERNARD MATHIS, Agent, New York Life Insurance Company Registered Representative
NYLIFE Securities LLC (Member FINRA/SIPC) A Licensed Insurance Agency Registere Branch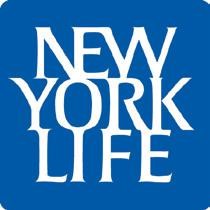 Asset allocation may help manage investment risk, but does not assure a profit or protect against loss. Securities offered through NYLIFE Securities LLC. Neither New York Life nor its affiliates or their financial professionals provide tax, legal, or accounting advice, so please consult your own professional for advice specific to your circumstances.