Women in Protest: "Budrus" & "Pray the Devil Back to Hell"

Saturday, April 23, 2011 at 1:00 PM (EDT)
Event Details
The King Center invites you to attend a pair of documentary screenings as part of our new Screen the Dream series, which uses the power of film to connect the timeless values and teachings of Dr. King to the ongoing struggles of our time.
Under the theme of "Women in Protest," each film will explore the role of women in nonviolent social change today. The films will be immediately followed by a broader panel dialogue focusing on the full range of women's issues as they relate to Dr. King's legacy of nonviolence, with reputable changemakers from the community leading the discussion. Participants will be encouraged to ask questions and engage  the speakers on "Kingian" issues relevant to women today, whether local, national or global.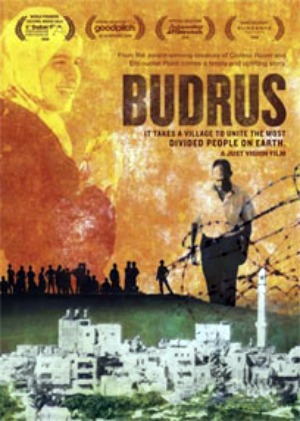 BUDRUS
Budrus is an award-winning feature documentary film about a Palestinian community organizer, Ayed Morrar, who unites local Fatah and Hamas members along with Israeli supporters in an unarmed movement to save his village of Budrus from destruction by Israel's Separation Barrier. Success eludes them until his 15-year-old daughter, Iltezam, launches a women's contingent that quickly moves to the front lines.
Struggling side by side, father and daughter unleash an inspiring, yet little-known, movement in the Occupied Palestinian Territories that is still gaining ground today. In an action-filled documentary chronicling this movement from its infancy, Budrus shines a light on people who choose nonviolence to confront a threat.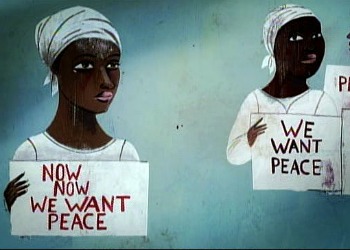 PRAY THE DEVIL BACK TO HELL
Pray the Devil Back to Hell chronicles the remarkable story of the courageous Liberian women who came together to end a bloody civil war and bring peace to their shattered country.
Thousands of women — ordinary mothers, grandmothers, aunts and daughters, both Christian and Muslim — came together to pray for peace and then staged a silent protest outside of the Presidential Palace. Armed only with white T-shirts and the courage of their convictions, they demanded a resolution to the country's civil war. Their actions were a critical element in bringing about a agreement during the stalled peace talks.
A story of sacrifice, unity and transcendence, Pray the Devil Back to Hell honors the strength and perseverance of the women of Liberia. Inspiring, uplifting, and most of all motivating, it is a compelling testimony of how grassroots activism can alter the history of nations.
If you'd like to see additional King Center programming, then please support our work!
When & Where

The King Center
Freedom Hall Auditorium
449 Auburn Avenue NE
Atlanta, GA 30312


Saturday, April 23, 2011 at 1:00 PM (EDT)
Add to my calendar
Organizer
The King Center
Established in 1968 by Coretta Scott King, The King Center is the official, living memorial dedicated to the advancement of the legacy of Dr. Martin Luther King, Jr., leader of America's greatest nonviolent movement for justice, equality and peace.
Women in Protest: "Budrus" & "Pray the Devil Back to Hell"