Women In Product: Product Challenges & Opportunities in Edtech
Actions and Detail Panel
Women In Product: Product Challenges & Opportunities in Edtech
Tue, February 28, 2017, 6:30 PM – 9:30 PM EST
Description
We're looking forward to discussing "Product Challenges & Opportunities in EdTech" for our February event, hosted by General Assembly!

All genders welcome! Drinks and light fare will be provided.
PANEL MEMBERS INCLUDE:
Elena Haliczer, Head of Product & Engineering at Brainly
Yael Shrager, Currently Product at Two Sigma, Previously Head of Product at Codeacademy
Terry Van Duyn, Senior Product Manager, General Assembly
DETAILED PANEL PROFILES: (to come)
------------------------------------------------------------------------
MODERATOR:
Julia Kastner, Senior Product Manager at General Assembly

---------------------------------------------------------------------
Please thank our location host General Assembly!
General Assembly is a pioneer in education and career transformation, specializing in today's most in-demand skills. The leading source for training, staffing, and career transitions, we foster a flourishing community of professionals pursuing careers they love.
---------------------------------------------------------------------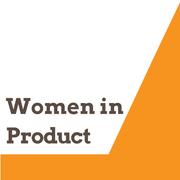 Join The Meetup: https://www.meetup.com/WomeninProduct in New York City
Calling all women in product…
Are you a woman who works in a product organization and is excited about developing, managing, marketing, or selling excellent products?

Do you find yourself dreaming of ways to make your product better…or ways that your product could make the world better…or both?

Do you want to connect with other women and talk about excellence in product development – be it how to generate great ideas or what to do with them?

Are you seeking bridges to enter product management and/or forward your career in tech?
If your answer is a resounding "Yes!" then join us on this journey to imagine the value our products can have and the value we can bring to our companies (and the world) through product excellence. We'll look at all forms of innovation and excellence in product development and the entire product lifecycle –creativity, structure, research, ideation, process, collaboration, disruption, social entrepreneurship, intrapreneurship, etc.

Join The Women in Product NYC Meetup! https://www.meetup.com/WomeninProduct
Let's use MeetUp to network, have great discussions, be inspired by industry experts, and connect with practitioners who can relate to our day-to-day challenges and aspirations.
Women in Product is aligned with the Product Excellence By Design principles for providing bridges forwarding People, Knowledge, Process, Tools for worthy results.
Listen to the Global Product Management Talk broadcast Women in Tech series:http://startupproduct.com/women-in-tech/
For more about Women in Product or Innovation training, content, events and workshops, email Cindy@startupproduct.com