Sales Have Ended
Ticket sales have ended
Please make note of the address: Capital One Lab Address is 114 Fifth Ave, 5th Floor, New York, NY 10011 Please bring your ID to show to security when you arrive. Here is the proposed agenda: 6:00 - 6:30 Networking 6:30 - 6:45 Introductions 6:45 - 7:45 Speaker: Jennifer Lopez, Design Strategist 7:45 - 8:00 Jobs Seeking & Available, Startups, etc. See you then! Cindy
Sales Have Ended
Ticket sales have ended
Please make note of the address: Capital One Lab Address is 114 Fifth Ave, 5th Floor, New York, NY 10011 Please bring your ID to show to security when you arrive. Here is the proposed agenda: 6:00 - 6:30 Networking 6:30 - 6:45 Introductions 6:45 - 7:45 Speaker: Jennifer Lopez, Design Strategist 7:45 - 8:00 Jobs Seeking & Available, Startups, etc. See you then! Cindy
Description
Join us to hear
Jennifer Lopez, Design Strategist, Capital One
Jennifer Lopez is a design strategist and executive coach in organizational change. At Capital One she leads a team of design strategists working on early-stage product innovations, has pioneered the Maker Movement and has helped build and execute the company's largest Design Thinking curriculum which has been taught to over 3000 associates. Prior to Capital One she taught at Stanford University, and later founded and led a venture-backed startup in the Bay Area. She has an MFA from Stanford University and a BA from Dartmouth College. She currently lives in Brooklyn, New York.
Proposed Agenda
6-6:30 – Welcome and networking
6:30-7:15 – Jennifer
7:15-7:30 – Q&A and Announcements
7:30-8pm – Networking
Thank you to our Host
Capital One Labs



Calling all women in product…
Are you a woman who works in a product organization and is excited about developing, managing, marketing, or selling excellent products?

Do you find yourself dreaming of ways to make your product better…or ways that your product could make the world better…or both?

Do you want to connect with other women and talk about excellence in product development – be it how to generate great ideas or what to do with them?

Are you seeking bridges to enter product management and/or forward your career in tech?
If your answer is a resounding "Yes!" then join us on this journey to imagine the value our products can have and the value we can bring to our companies (and the world) through product excellence. We'll look at all forms of innovation and excellence in product development and the entire product lifecycle –creativity, structure, research, ideation, process, collaboration, disruption, social entrepreneurship, intrapreneurship, etc.

Join The Women in Product NYC Meetup! https://www.meetup.com/WomeninProduct
Let's use MeetUp to network, have great discussions, be inspired by industry experts, and connect with practitioners who can relate to our day-to-day challenges and aspirations.
Women in Product is aligned with the Product Excellence By Design principles for providing bridges forwarding People, Knowledge, Process, Tools for worthy results.
For more about Women in Product or Innovation training, content, events and workshops, email Cindy@startupproduct.com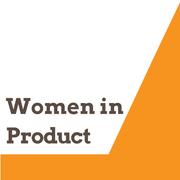 Join The Meetup: https://www.meetup.com/WomeninProduct in New York City
Listen to the Global Product Management Talk broadcast Women in Tech series:http://startupproduct.com/women-in-tech/