Women In Media Technology: VFX / Film / VR

Thursday, November 16, 2017 from 6:30 PM to 8:30 PM (PST)
Event Details
Many women come to work in VFX nowadays, just a few get senior positions. For this panel we invited incredibly successful women with many years of experience in visual effects and film production, who will share their stories, talk about their work, hobbies, passions, and what it takes to be on top.
Speakers: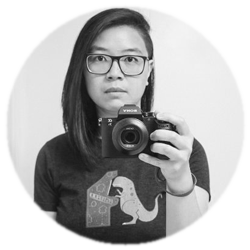 Charmaine Chan - Compositor and Area Tech Lead at ILM
Originally from the Islands of Hawaii, she currently resides in San Francisco where she is a Compositor and Visual Effects Artist at Industrial Light & Magic. She has 10 years of experience working in the film industry specifically with compositing, motion graphics, and VFX pipeline development.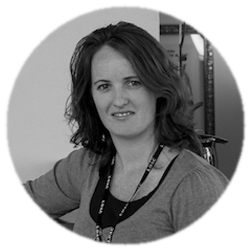 Laura Livingstone - Head of Production at Ntropic
Accomplished Head of Production/ Senior Producer with 15+ years of experience in visual effects, post-production, VR, generative, web, mobile, live events, theatre and live action.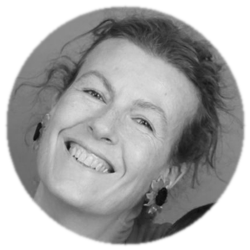 Marie-Laure Nguyen - Lead Lighting TD at Tippett Studio
Working for more than 20 years in the field. Specialities include Lightning, Animation and Compositing. She is always passionate about her work and loves interacting with people.
Sponsors:
Interested in speaking?
Visual Effects Technology meetup is always open to suggestions for good topics, speakers, artist to help bring our mission and vision to life. If you are a speaker, have an idea for a speaker or would like to recommend a topic, please complete the form below and we will consider for future programs: https://goo.gl/forms/AHBZxy1uFft4JByy2
Interested in volunteering?
This meetup is a special experience for everyone involved. It's special for those of us who work on organizing the event and those who attend the meetup to connect and learn. Volunteers play a vital role in making sure the event runs smoothly. If you are eager to learn, help, and contribute to the community please complete the form below and we will consider for future programs (spots are filling up fast): https://goo.gl/forms/zvNiH9UbzYIZkpFB2
Notice of Photo & Video Consent
Video footage (including 360 Video) and/or photos may be taken during this event, which may or may not include your recognizable image. Please be advised, by participating in this event, you agree to allow Visual Effects Technology meetup and its partners to use the images in print, digital or web-based formats for promotional and archival purposes.
When & Where

Twitter HQ
1355 Market Street
#900
San Francisco, CA 94103


Thursday, November 16, 2017 from 6:30 PM to 8:30 PM (PST)
Add to my calendar
Organizer
The Filmologic meetup group is dedicated to tracking the endless advancements in media technology and bringing it to local audiences. Our mission is to share the collective experiences of both established studios and innovative media startups, whether it's presentations from industry veterans or demonstrations from emerging entrepreneurs. We meet to discuss topics ranging from the latest feature film software pipelines to cloud infrastructure to cutting-edge visual effects. Through frequent meetups, Filmologic has created invaluable opportunities for audiences and speakers to connect, collaborate, which keep our community growing strong. We schedule monthly events and welcome anyone and everyone -- curious audience members or industry veterans -- to come and join us!