Description
Please join United Adworkers and a panel of these extremely talented and fearless leaders that work in our advertising industry at 88Nine Radio Milwaukee for our "Women in Leadership" speaker panel. Moderated by Clara Meinen, Senior Art Director of Kohler's The Beacon, our group of panelists from Milwaukee and Chicago will talk about what it means for women in business, their obstacles, and how they overcame them.
Doors open at 5pm with 88Nine's 414 Live starting at 5:30pm with Father Sky performing. Women in Leadership Panel starts at 6:15pm. Drinks + Networking to follow next door at Merriment Social starting at 8pm.
This free event is for United Adworkers members only and you must reserve your ticket via Eventbrite. Space is limited and we expect this event to sell out quickly. For information about becoming a United Adworkers member, please visit Adworkers.com/membership.
Once we sell out, there will be a waiting list for tickets. If your plans change, please cancel your Eventbrite ticket. Thanks!
Creative designed by Clara Meinen - Associate Creative Director/Art Director at Kohler's The Beacon
INTRODUCING OUR PANELISTS:
STACIE BONEY - PRESIDENT AT HANSON DODGE
Stacie joined HD in late 2016, becoming president in 2018. She is responsible for harnessing the collective talent at Hanson Dodge to drive excellent outcomes for clients.
In her 32 years at Energy BBDO in Chicago, Stacie led clients Wm. Wrigley Jr. Company, Sara Lee, Henkel and SC Johnson.
At BBDO, she launched successful and enduring brands including Wrigley's Winterfresh, Eclipse, and Orbit, and Henkel's Dial for Men. She has a proven record of leading integrated teams to transform client business results through work that moves consumers and wins awards (Effie, NY Festivals, One Show, Cannes).
Stacie is married with four children, all fully launched (whew!).
JEWELL DONALDSON - WRITER + FLAGRANT CREATIVE
Jewell Donaldson puts work into 3 categories: bad, good, and Dope. Dope is the culmination of consciousness, culture and creativity. When Dope abides, off-key advertising simply cannot exist. As such, Jewell's most potent desire is to "keep dope alive."
Her unapologetic representation of a gender, a generation, and a culture segued into her role as Copywriter at Leo Burnett Chicago where she finessed ideas for key Fortune 500 brands. Jewell is an adchild of the "diversity age," deeply vested in the initiatives that draw attention to the diversity disparity in advertising. She has been honored as a Bill Sharp Scholar, recognized by the AAF, the 4A's, ADCOLOR, The ONE Club, The Drum, COALESCE Chicago, and the Alliance for Women in Media for emerging leadership and talent in her craft.
When she's not helping agencies and organizations use art to solve business problems, she's the show runner of Flagrant Creative, a freelance hustle that provides copywriting, consulting, and custom bios (like this one) for awkward creatives and solopreneurs who'd much rather not write about themselves— because truly, it's a hard thing to do.
JEN MARQUEZ GINN - HOST OF CREATIVEMORNINGS/CHICAGO
By day, Jen Marquez Ginn is a Sr. Designer at SapientRazorfish, a global agency that creates engaging and impactful experiences for their clients and customers in industries that include financial, healthcare, and retail. Jen's personal work in design, digital illustration and hand lettering communicates sentiments that are unapologetic and sincere, and aims to connect people through the struggles we face, especially within LGBTQ+ and PoC communities.
Jen is currently the Host of CreativeMornings/Chicago, a monthly breakfast lecture series that began in NYC in 2008 and is now in over 180 cities all over the globe. CreativeMornings gives folks in Chicago space on a Friday morning to connect, engage, and be inspired by a new speaker each month.
In 2017, Jen was invited to be a panelist at AIGA Chicago's Design Pride: Insights and Experiences. She has also spoken at NIU's Seek Design Conference in 2014 and was featured as Print's Designer of the Week in 2016. In her personal time, you can usually find Jen curled up with her knitting and spending quality time with her wife, Amy, and her pup, Marty.
AMY GOZALKA - CREATIVE DIRECTOR AT OGILVY
Amy Gozalka brings over 10+ years of integrated creative experience to the Ad industry. As Creative Director for Ogilvy & Mather Chicago, Amy focuses on art direction and pushing brands to meet their highest potential and standards in craft and conception for both traditional and non-traditional media. Over the past two years she has helped run and relaunch Morton Salt. Amy has also worked heavily on Glade, Dove, Mrs. Meyers, Huggies, Pinnacle Vodka & various other clients. The results of her work has earned her some nice metal, including an assortment of Lions, LIA Design Grand Prix, AdWeek's Top Ads of the Year & into the permanent film archive at the MoMA.
SHERREE LENZ - PARTNER & ACCOUNT DIRECTOR AT HOFFMAN YORK
Sherree has been building brands for almost 40 years. She's developed strategies across a number of categories including restaurants, consumer packaged goods, health care, gaming and home appliances. Her work includes many brand launches and new product introductions and has been rewarded with a Silver Effie for excellence in marketing communications. Her career has included stints at Laughlin Constable and Hoffman York where she is currently an Account Director and Partner. She's a Milwaukee native and proud Marquette University graduate.
SARAH MCAFEE - ASSOCIATE CREATIVE DIRECTOR AT LAUGHLIN CONSTABLE
Sarah has more than 15 years of advertising experience to her credit. Her focus on art direction has brought creative concepts to life for brands in the beauty, retail, beverage, and automotive industries. She is currently an Associate Creative Director at Laughlin Constable, an agency that takes brands from Now to Next. Sarah served several years on the board of United Adworkers, helping to bring events and speakers to the city. Her work has been recognized in Graphis, Communication Arts, The One Show, and of course, the Milwaukee 99. Sarah is currently trying to juggle it all: working in this amazing industry, raising young kids, keeping the dog alive and writing this bio at 2am. ​
MEGAN COLLEEN MCGLYNN - FOUNDER OF GIRLSDAY & FREELANCE CREATIVE DIRECTOR
Megan Colleen McGlynn is the founder of Girlsday, a place for women in advertising- besides the pumping room. This global online community earned her the 2017 Nancy Hill Award from The 3 Percent movement for her efforts on behalf of diversity and inclusion in the ad industry.
She's also a freelance CD/CW based here in Chicago and available for any projects that call for just the right amount of sassy.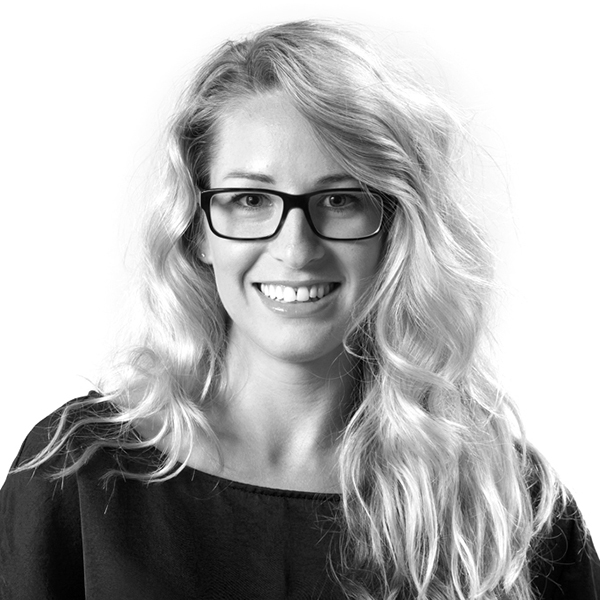 MODERATOR: CLARA MEINEN - ASSOCIATE CREATIVE DIRECTOR / ART DIRECTOR AT KOHLER