Women in Leadership: How women can achieve leadership roles in the environmental sector

Monday, June 22, 2015 from 6:30 PM to 8:00 PM (PDT)
Event Details
According to the Center for American Progress, women hold almost 52 percent of all professional-level jobs, yet women "lag substantially behind men when it comes to their representation in leadership positions."
How can we solve tough environmental and social problems if women continue to be underrepresented in leadership positions in the private, public, and nonprofit sectors? How can we change this reality?
Join the Women's Environmental Network (WEN) and the Bad Ass Women Hub Club for networking, hors d'oeuvres, and an evening discussion with an esteemed panel of women who will share insights and strategies for how you can position yourself for leadership and high-level positions in the environmental and sustainability sectors.
Our esteemed panelists include:
Savanna Ferguson,

California Environmental Associates

Francesca Vietor,

The San Francisco Foundation

Lisa Feldman,

UC Berkeley College of Natural Resources
Whether you are just breaking into the environmental field or aspire to advance to senior positions, you will leave the evening with new connections and ideas for strengthening your networks, improving your resume, advocating for yourself, and polishing and developing your skills for advancing your career. Together we can help propel more women into leadership and executive positions in the environmental and sustainability fields.

Space is limited - register today!
Registration ends June 21


---
About the panelists:

Savanna Ferguson is an associate supporting CEA's work on recruiting and organizational design, as well as philanthropic and nonprofit program strategy. She has recruited top-notch professionals for a variety of clients in the environmental sector, from international nonprofits to regional conservancies. She has helped to identify and attract the best talent in the environmental field to dozens of positions in a wide array of issue areas including land and wildlife conservation, sustainable agriculture, climate change, energy efficiency, and sustainable fisheries. Her clients have included, among others, the ClimateWorks Foundation, Environmental Defense Fund, Bat Conservation International, the National Audubon Society, Audubon California, Tejon Ranch Conservancy, Golden Gate National Parks Conservancy, and the Sustainable Apparel Coalition. Prior to joining CEA, Savanna served as an Assistant Editor at Island Press, a nonprofit organization that is the nation's leading publisher of books on environmental issues. She also has experience as a backpacking guide, environmental educator, and freelance editor. Savanna holds a bachelor's degree in environmental studies and writing and minors in geology and biology from Whitman College, and a master of fine arts in writing from the University of San Francisco. She is a two-time recipient of the Morris K. Udall Scholarship.
Francesca Vietor serves as Program Director for Environment, Public Policy, and Civic Engagement at The San Francisco Foundation, focusing on efforts to improve the environmental health of vulnerable communities, build resilience in the face of climate change, and protect the natural environment. Francesca is also Vice President of the San Francisco Public Utilities Commission, where she leads policymaking for the City and County of San Francisco's water, wastewater, and municipal power services. Before that, she was executive director of the Chez Panisse Foundation, where she advanced nutrition education and food justice issues. Previously, she was president of the Urban Forest Council, president of the Commission on the Environment, and the chair of Mayor Newsom's Environmental Transition Team. She has worked for several non-profits, including Rainforest Action Network and Greenpeace, and she serves on the boards of SPUR and Environmental Working Group. Francesca holds a Bachelor of Sciences degree from Georgetown University and she pens a blog for The Huffington Post.
Lisa Feldman is the director for career services for the Master of Development Practice program in the College of Natural Resources at the University of California, Berkeley. UC Berkeley's Master of Development Practice is based on a multidisciplinary, constructivist approach to graduate education that integrates theory with hands-on, experiential learning. She also serves as a consultant to the Center for Responsible Business in the Haas School of Business at UC Berkeley. In her roles, she delivers career advising and career and professional development workshops to students, trains faculty on career advising strategies, and builds employer relationships. She is an expert at recruiting strategies from both the employer and student perspectives and also advises on how to serve and connect with the Millennial generation. Lisa holds an MBA from UC Berkeley, an AB from Brown University, and an MA from the University of Toronto.
---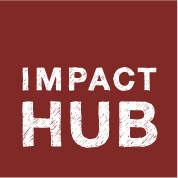 WEN extends a special thanks to the Impact Hub and the Bad Ass Women Hub Club (BAW) for co-hosting this event. Impact Hub is a global community of entrepreneurs, activists, artists, and professionals who believe in the power of business to accelerate social and environmental change. BAW is a group of female professionals who meet and work together to utilize the group's skills and resources to further develop the careers, personal lives, and overall well-being of its members. Mostly residents of the Bay Area, the women of BAW are comprised of entrepreneurs and founders, experts in fields such as law, communications, and education, and strategy. Learn more about BAW. 
When & Where

Impact Hub San Francisco
925 Mission Street
San Francisco, CA 94103


Monday, June 22, 2015 from 6:30 PM to 8:00 PM (PDT)
Add to my calendar
Organizer
SF Bay Area Women's Environmental Network
The Women's Environmental Network creates and empowers a community of women working to protect the environment. For over two decades, WEN has created a community of women in the San Francisco Bay Area and beyond to enhance stewardship of the environment through networking, career building and leadership development. WEN engages more than 2,000 community members whose interests range from environmental education and conservation to public policy and renewable energy and whose professions span the nonprofit, academic, public, and private sectors.
Women in Leadership: How women can achieve leadership roles in the environmental sector