Description
Recognizing the importance of women's full participation as business leaders and the shared responsibility of men and women in leading change, this event brings together female entrepreneurs and executives from diverse backgrounds to explore actions we need to take to advance women's leadership and promote women in business.
Our distinguished panel will discuss:
How women entrepreneurs are shaping the future of Michigan


How we can accelerate the participation of women in decision making


How we can advance opportunities for women in leadership, while creating positive and sustainable change in our communities
Panel Speakers: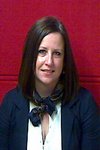 MaryAnn Schummer is Chief Product Officer and Chief Information Officer with Flagstar Bank where she defines and leads product and technology strategy. As a technology leader, MaryAnn has more than 20 years of experience that spans multiple industries including finance, banking, healthcare, education and publishing. She also serves in a leadership capacity with Flagstar's Diversity & Inclusion Initiative, working to build and leverage a diverse, inclusive and engaged workforce.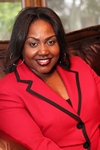 Tinesha Cherry is the Founder of She Strong International, a nonprofit organization committed to celebrating the strength, courage and power of women and honoring the diverse and unique qualities, characteristics and capabilities of women worldwide. Tinesha has a 21 year career as a federal law enforcement officer with the U.S. Customs and Border Protection. She is also a professional speaker, trainer and coach and has trained hundreds of leaders across the country to help maximize their leadership skills and lead with confidence.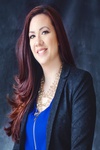 Taharah Saad is the VP of the Arab American Women's Business Council and a full time Infotainment Quality Engineer at Ford Motor Company. She is also the Producer/Creative Lead for Her Path to Success, a professional development video series with the scope of helping women define success and achieve it. Taharah is also volunteering her time and working closely with the Diversity & Inclusion team at Ford on various events to highlight diversity. Taharah founded @glassceilingbreakers on Instagram to further her personal mission of helping inspire, motivate, and empower women.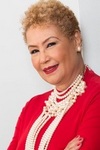 Dr. Geneva Williams is a powerful change agent. Well-known for her celebrated career as a non-profit leader and trailblazer, she became the first female Executive Vice President of United Way in southeastern Michigan. As a master leadership strategist, Dr. Williams works with women entrepreneurs and nonprofit executives to provide proven strategies for leadership in their work and in their community. She is among Detroit's 100 Most Influential Women by Crain's Detroit.
You will have an opportunity to engage in thought-provoking discussions during an interactive Q & A session and dedicated time to network with attendees and meet with panel speakers.
Seating is limited. Registration includes hors d'oeuvres, wine and signature cocktails.

Sponsored by