Event Information
Location
Outcome Health
330 N Wabash Ave
#2500
Chicago, IL - Illinois 60611
Description
When talking about gender diversity in tech - or about inclusiveness within the industry in general - the conversation tends to be focused more on the problem than the solution. And though it's extremely important to discuss and analyze the issue at hand and how it came to be, it's also critical that this dialogue continues to be infused with actionable solutions, as well as offer examples of what's currently working and who's working on it.
That's why, on June 28th at 5:30PM, Chicago Inno will be hosting its next meetup, Women in Inno: Filling & Funding the Pipeline. The event will be keynoted by a panel discussion with local female venture capitalists, as they discuss funding and empowering women entrepreneurs in Chicago and how the tech and venture industries can work to become more inclusive. Preceding the panel will be an Inno Showcase where we'll hear from several exciting early-stage and student startups that are filling the city's 'Women in Innovation' pipeline.
Inno Showcase
ezza: From beginning to end, ezza is transforming nail care for customers. Ezza's online site allows you to book, choose polish colors and pay all before stepping foot in their salon.
Genivity: Genivity is helping track and predict future health risks and costs to better help financial advisors connect with their clients.
Lystr: With Lystr's connected grocery list, users can swipe a product barcode across the device or speak to it to add and create a shopping list.
Noirefy: Noirefy is and online platform connecting minority candidates with top companies and job opportunities around the world to help diversify teams.
More to come!
Chat
Samara Mejia Hernandez with Math Ventures & David Vandegrift with Pritzker Group will be sitting down to discuss and highlight their stance and overall experience from publishing "Why Your Boss Is Still a White Guy."
Panel
Moderated by: Deb Bernard, Partner with Perkins Coie
Alyssa Jaffee, Senior Associate with Pritzker Group
Gerri Kahnweiler, Founder & Partner with InvestHER
Cayla Weisberg, Partner with InvestHER
Event Schedule:
5:30 – 6:00 - Registration /Networking
6:00 – 6:05 - Welcome, Opening Remarks
6:05 – 6:35 - Showcase
6:35 – 6:55 - Samara & David
6:55 – 7:40 - Panel
7:40 - 8:30 - Networking
Thank you to our event sponsors!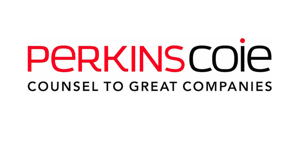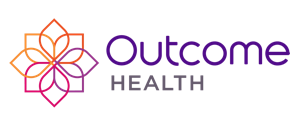 Date and Time
Location
Outcome Health
330 N Wabash Ave
#2500
Chicago, IL - Illinois 60611